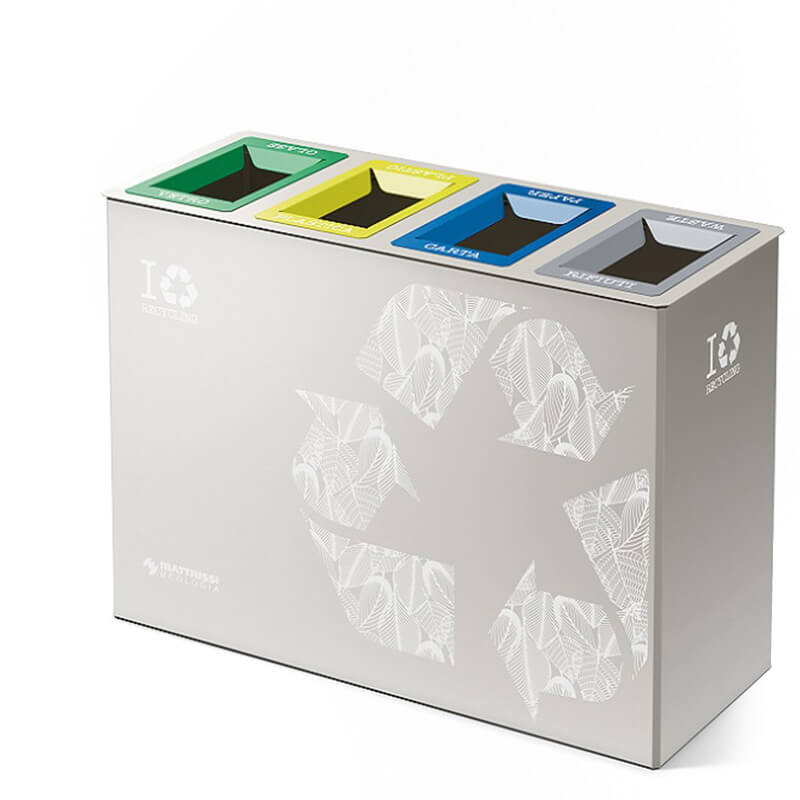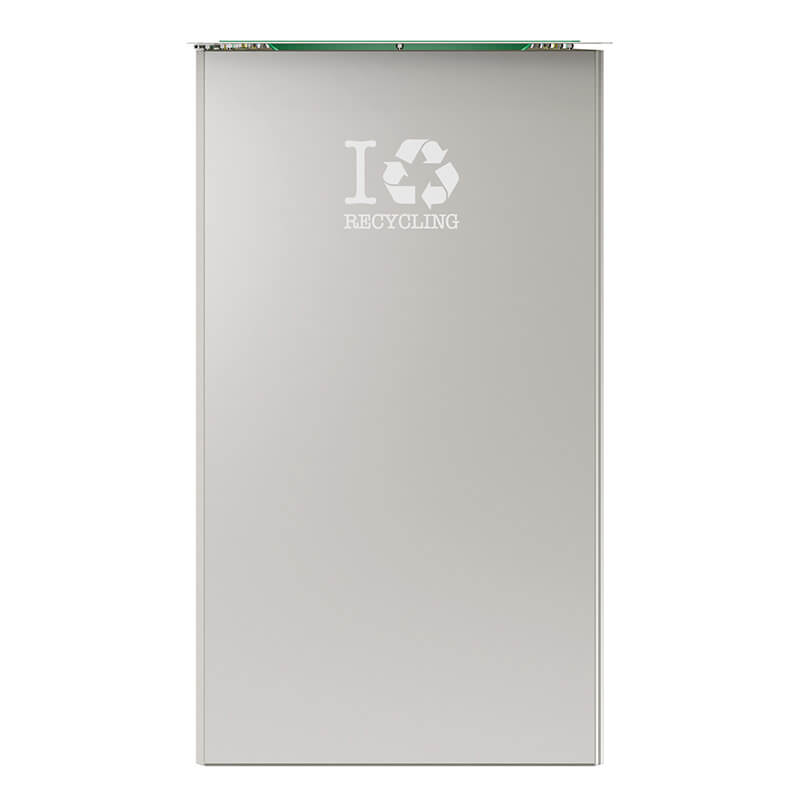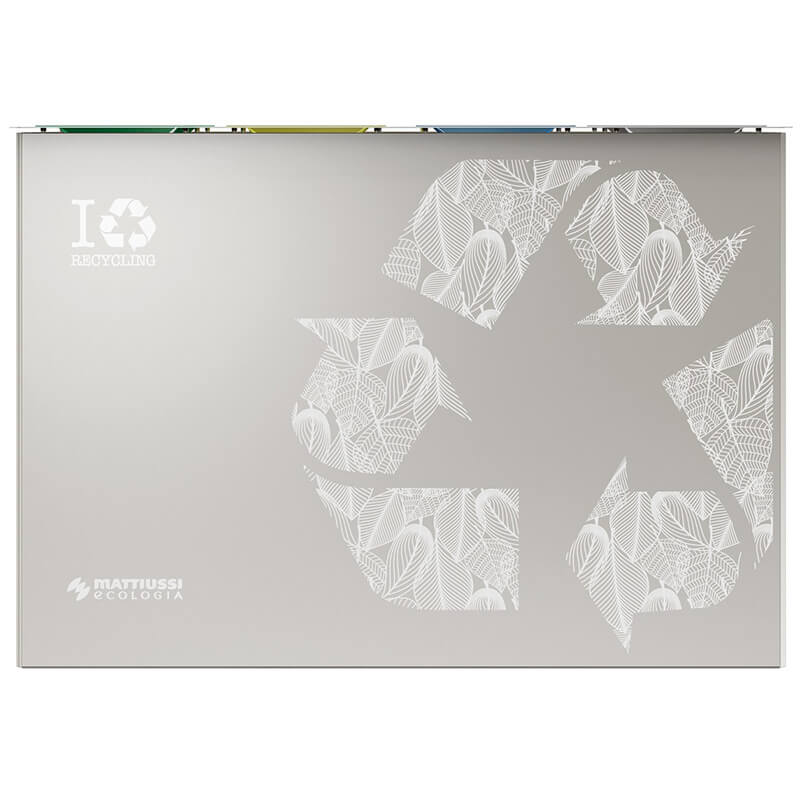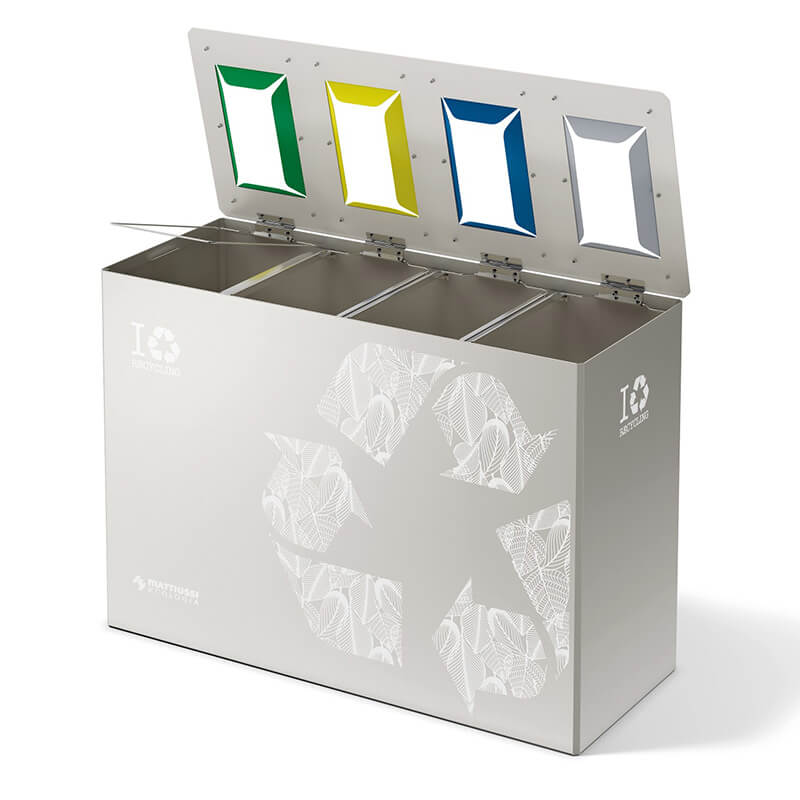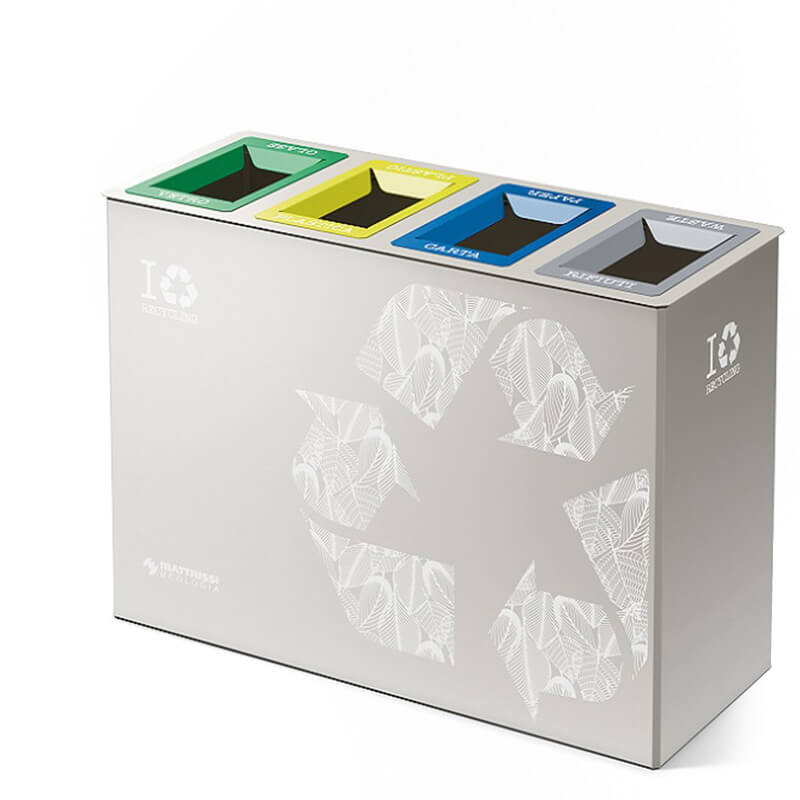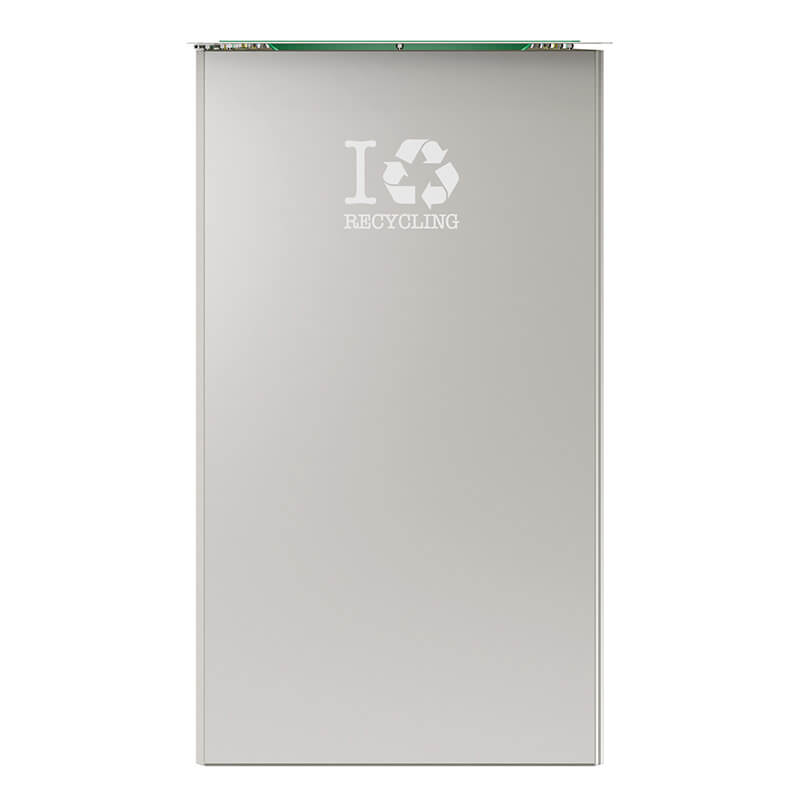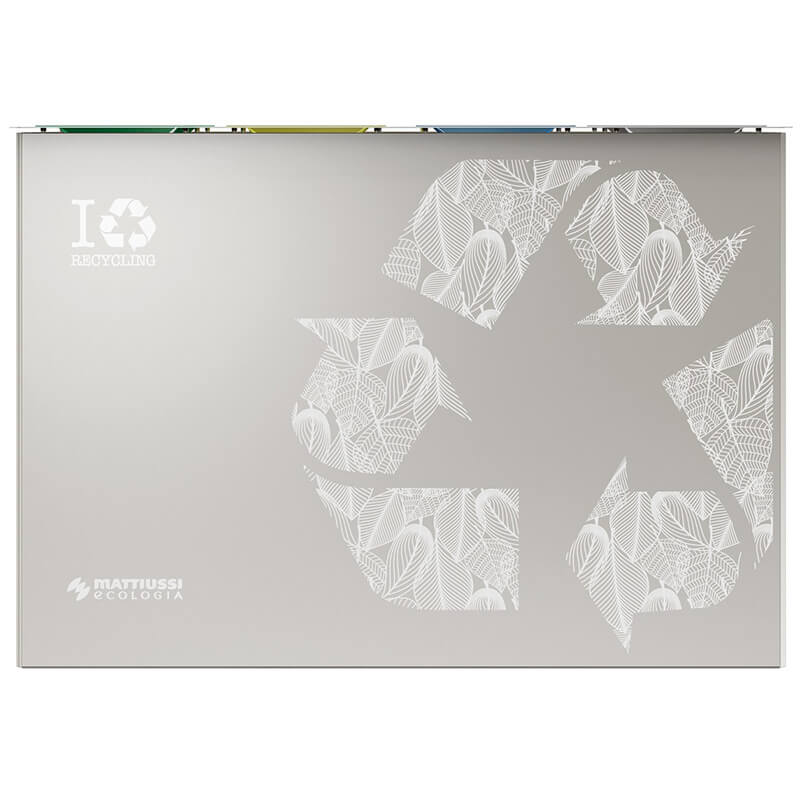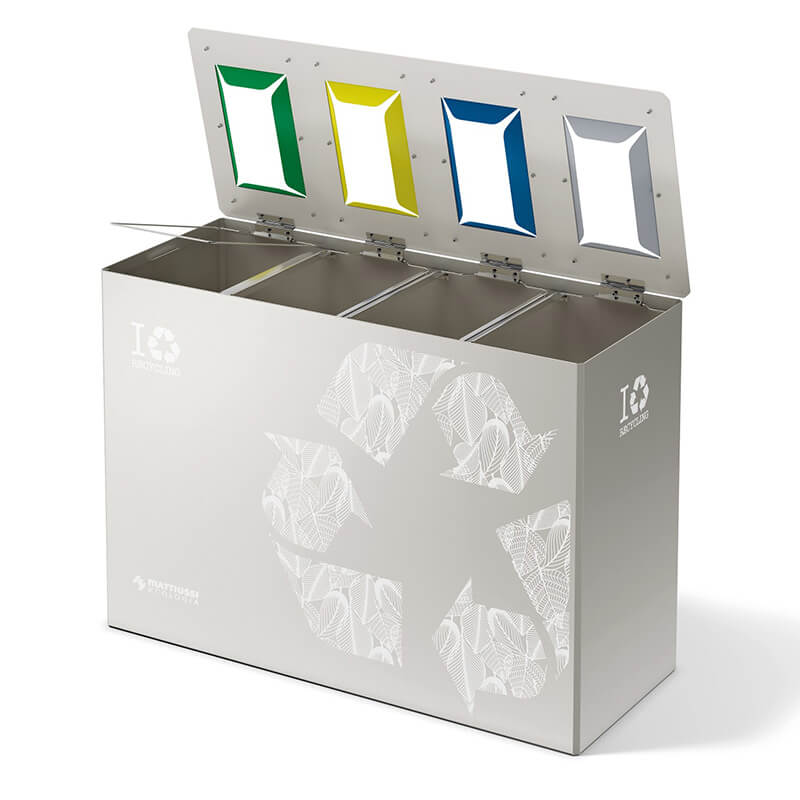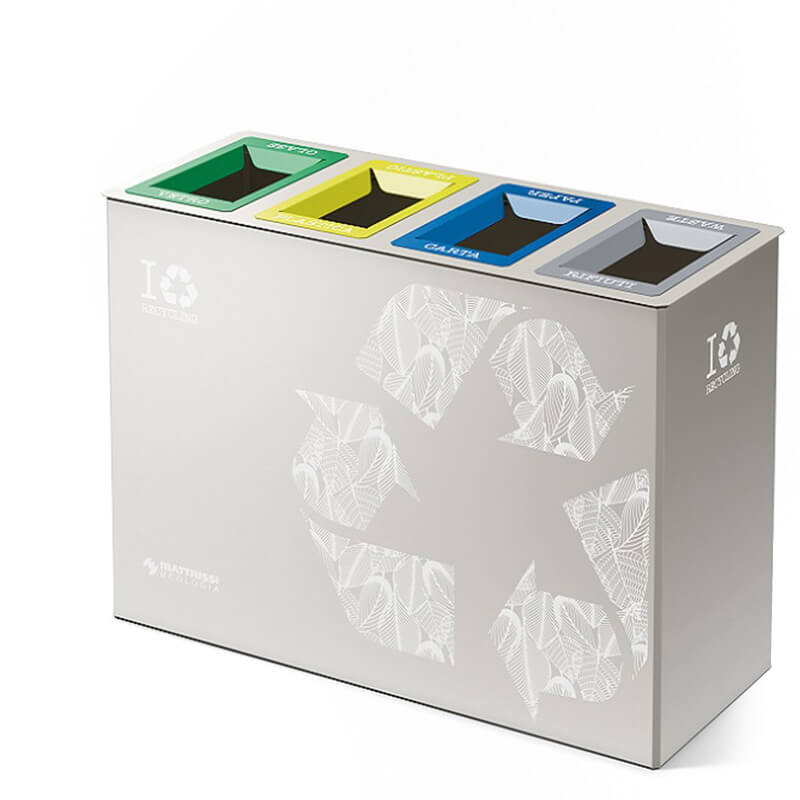 STEEL-ONE
INDOOR WASTE PRESORTING
Design R&D Mattiussi Ecologia
"Four-in-one" recycling container in painted steel with an elegant aethetic, equipped with a single hinged lid and four internal compartments.

STEEL-ONE is the ideal solution for sorted-waste collection in companies or in high-traffic public spaces such as shopping centres.
single hinged lid with 4 disposal slots
four internal bag-holding rings suitable for 70x110 cm bags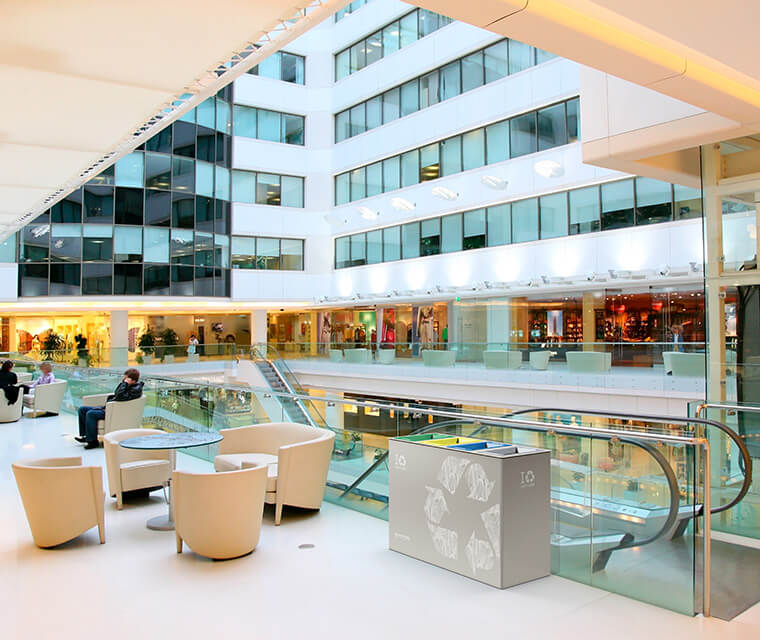 The simple elegance of steel, the practicality of a unique solution for sorting waste in high footfall areas.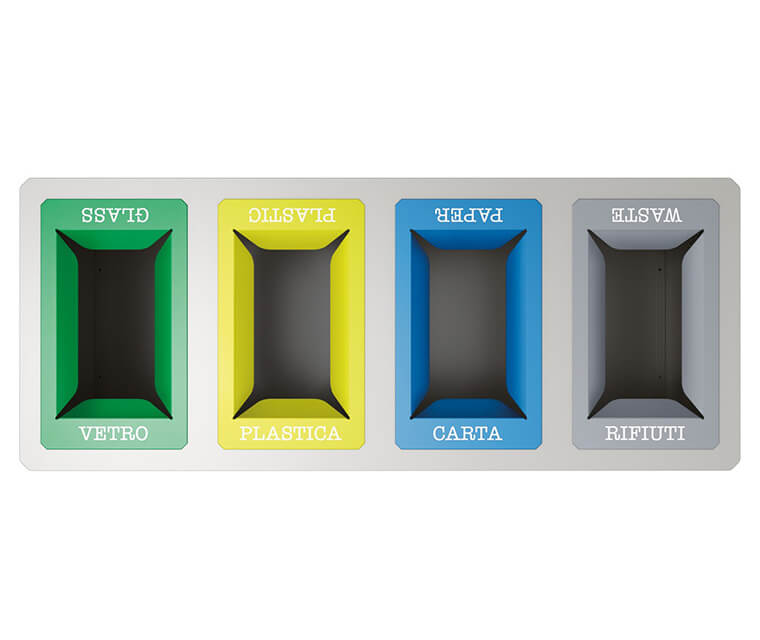 The waste insertion slots can be customised with dedicated signs according to the type of waste to be collected. For more information feel free to contact us.