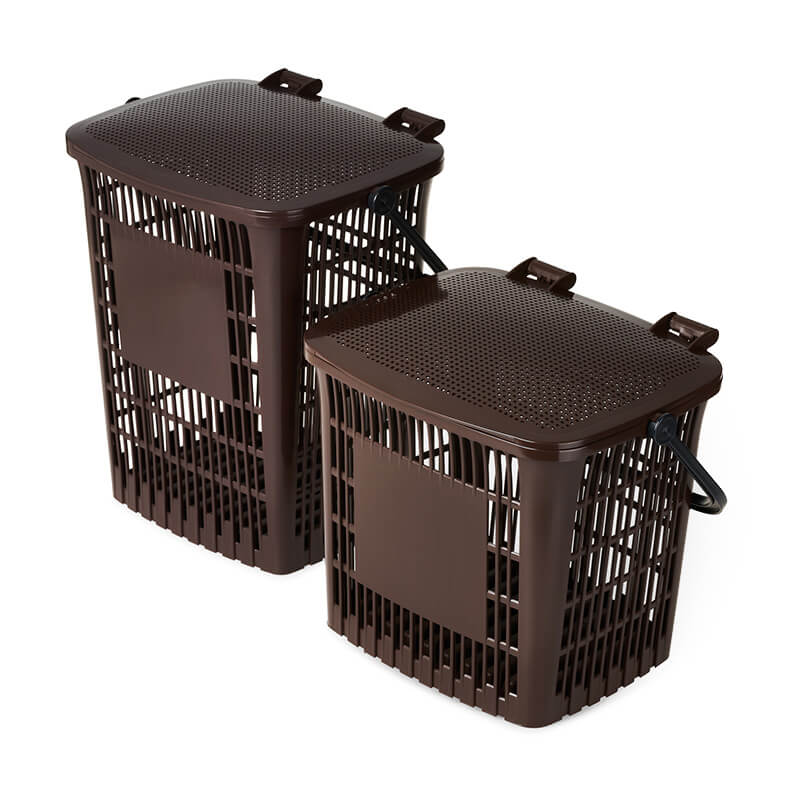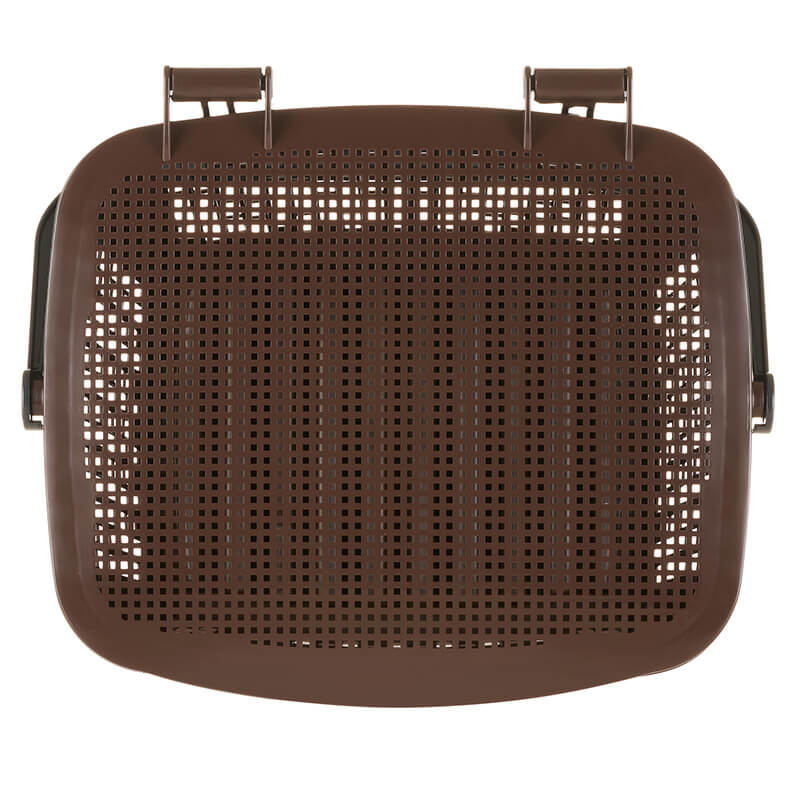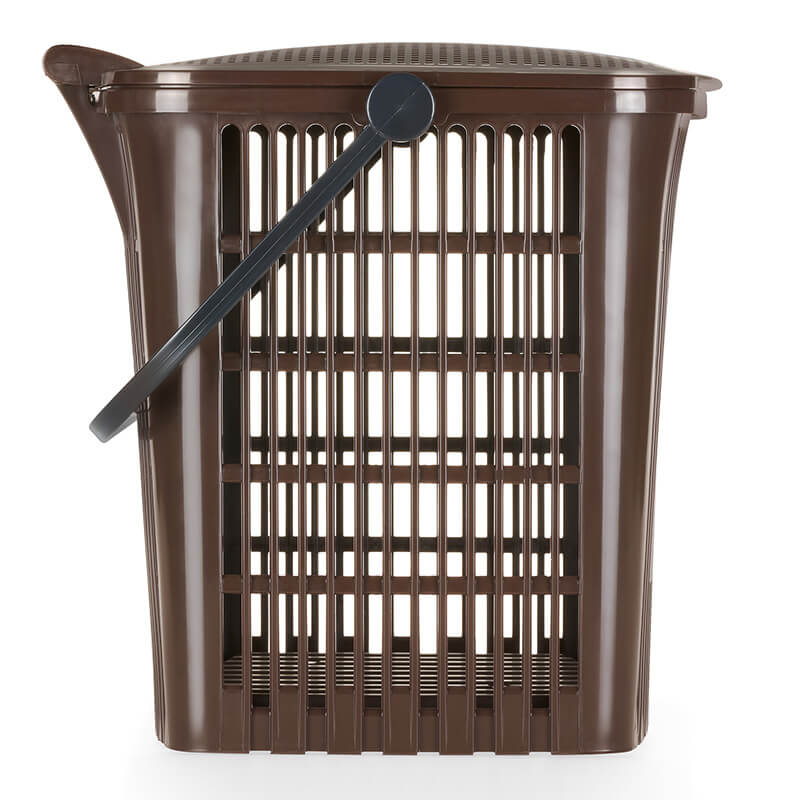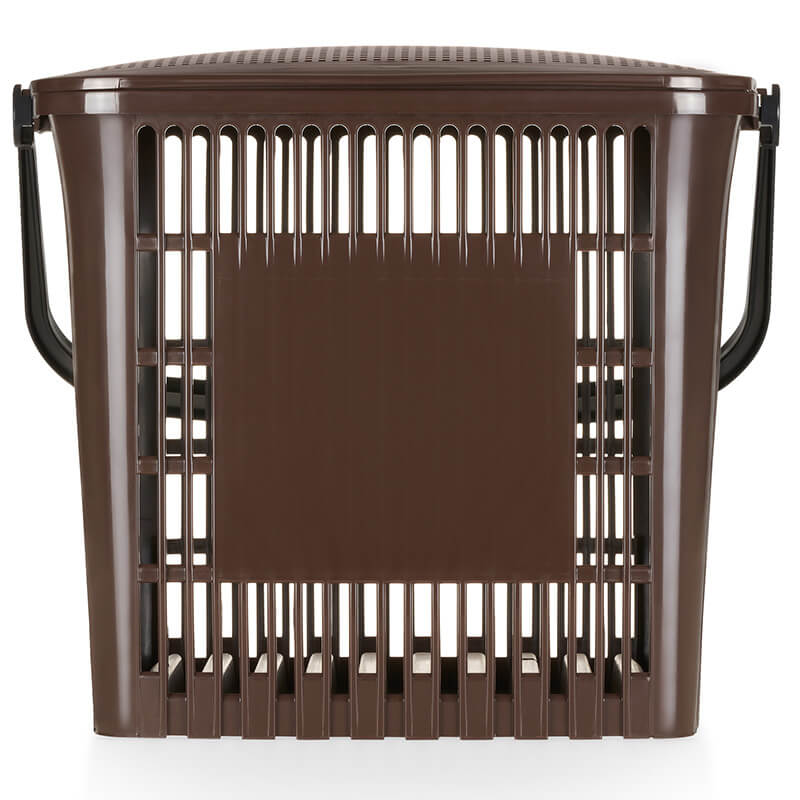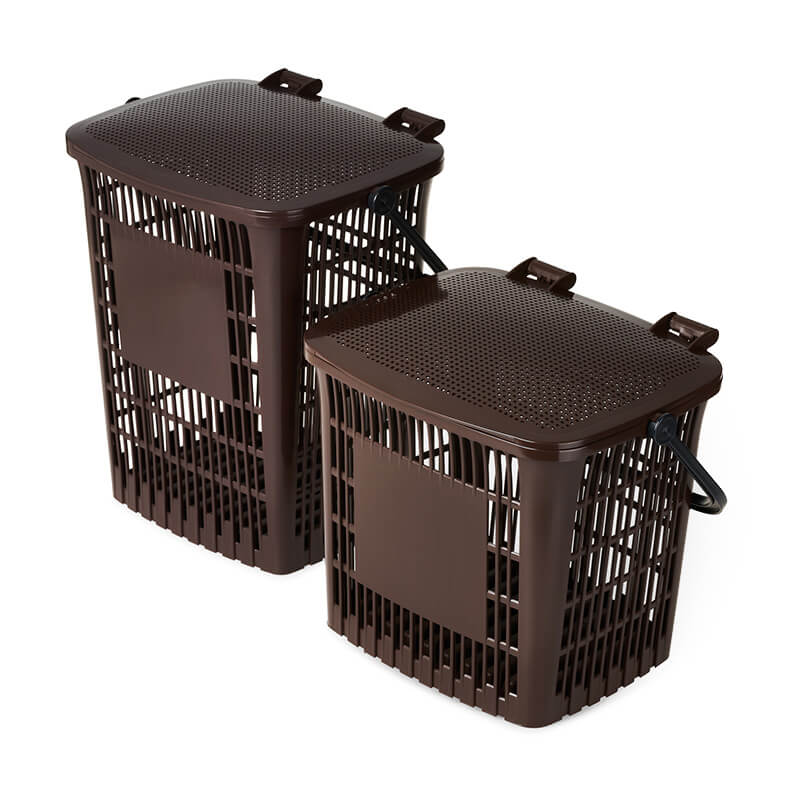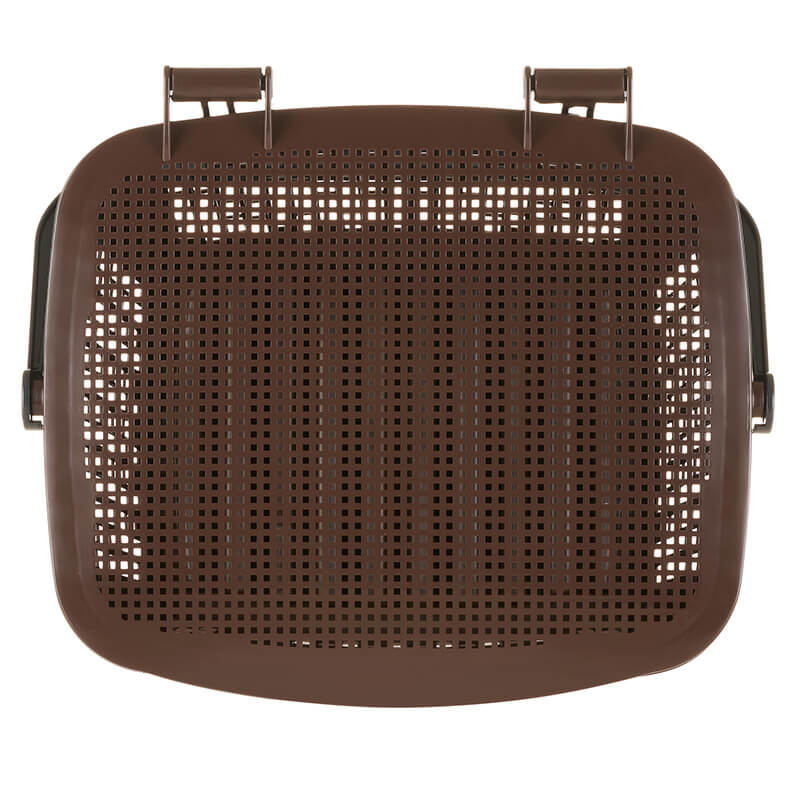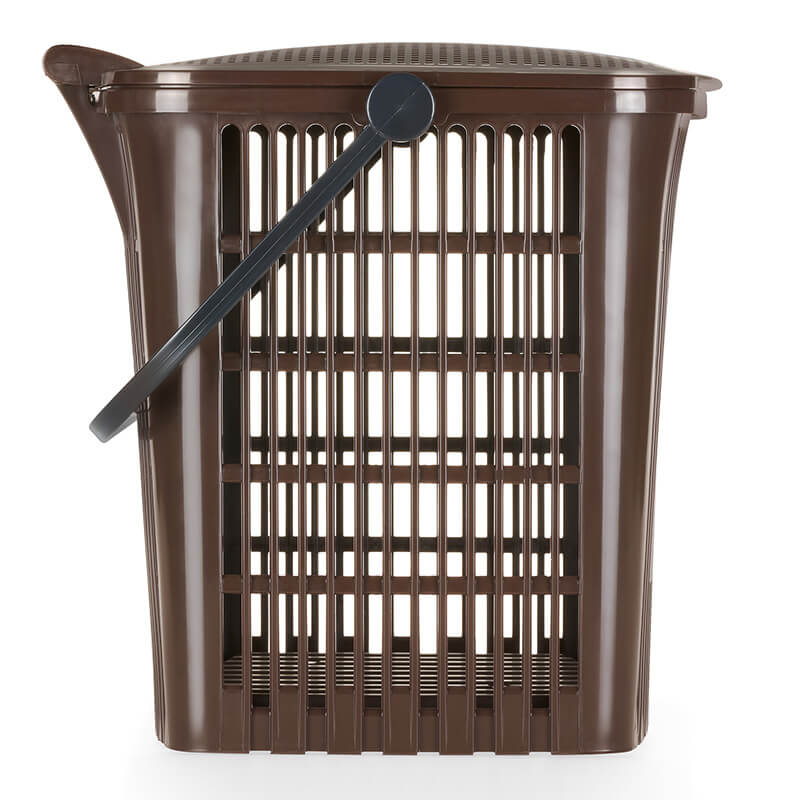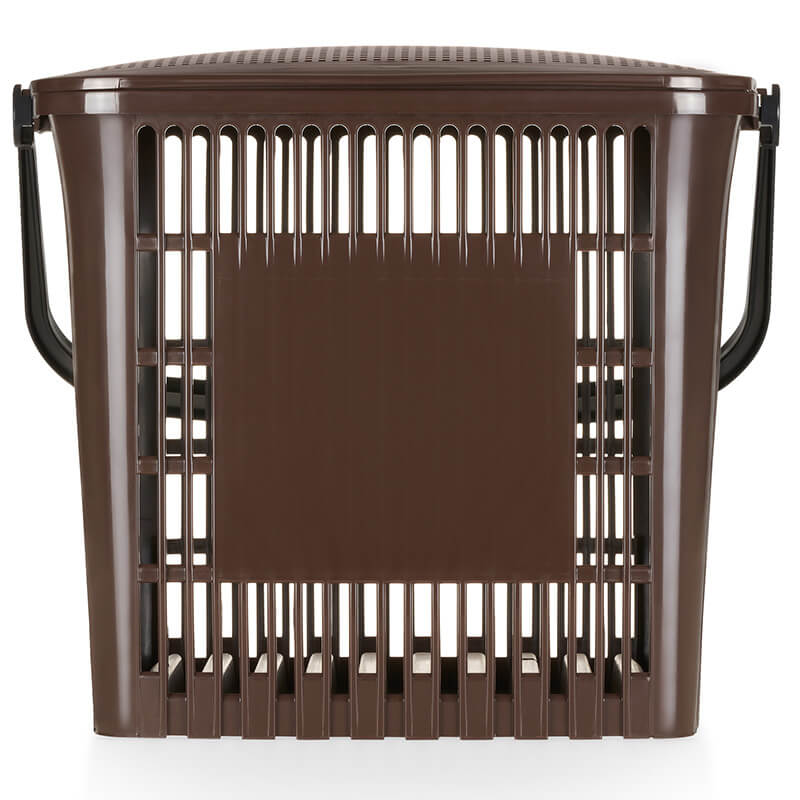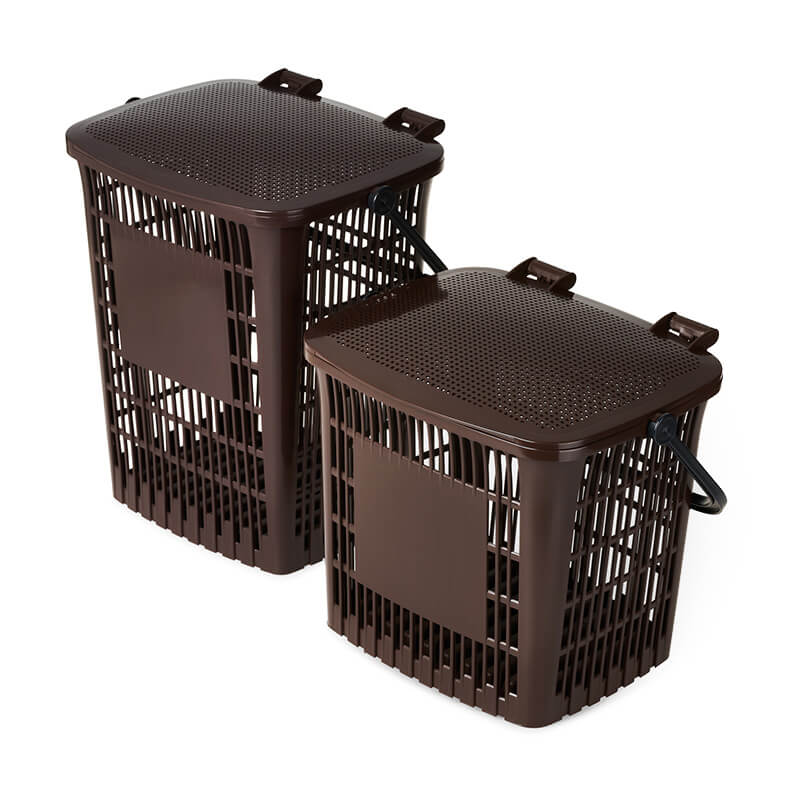 UMIMAX PRO 7.5_10
FOOD WASTE COLLECTION
Design R&D Mattiussi Ecologia
Specifically designed for use with compostable liners for the separation of food waste in the kitchen, UMIMAX PRO allows for optimal aeration and a reduction in the refuse weight.

UMIMAX PRO is available with plastic or metal handle.
handle in PP or in metal
vented sides with longitudinal ribs to minimize contact with the bag
vented lid-locking lid
lower-set hinges to easily hook the liner over the whole upper perimeter of the bin
front space with dedicated area for customized hot prints
optional hanger for fixing the kitchen caddy to the inside of a cupboard door, in the same material as UMIMAX PRO
waste container made with recycled plastic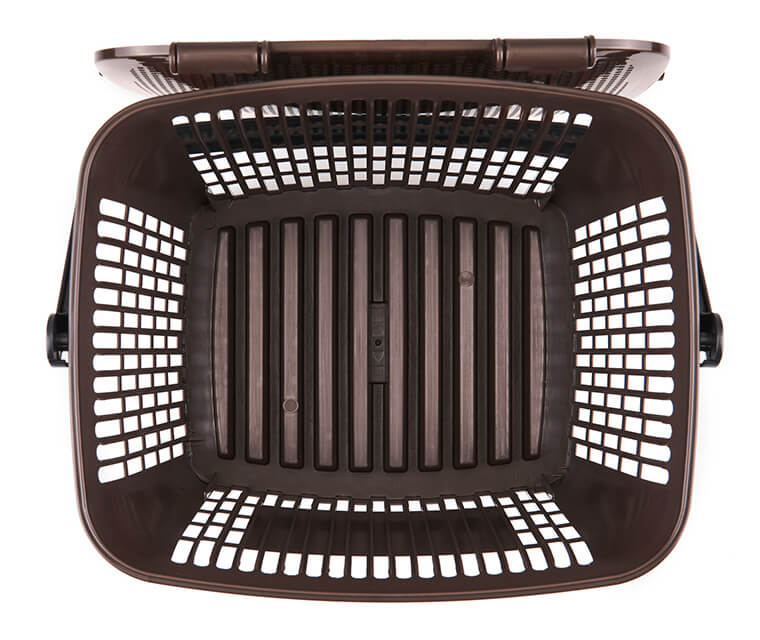 Thanks to the longitudinal ribs on the sides as well as the raised base with its projecting elements, the bag is lifted from the bottom to allow the passage of air which dries any waste liquid.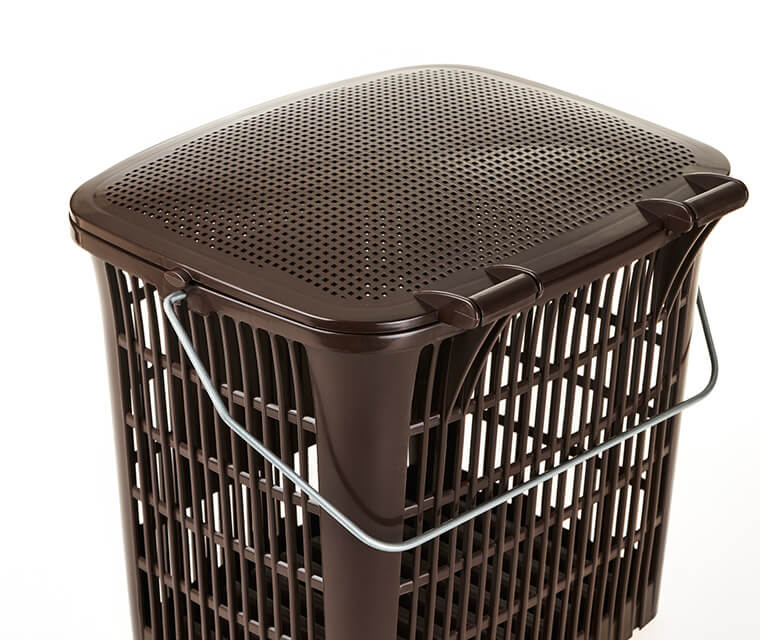 UMIMAX PRO is also available with metal handle for both capacities. For more information feel free to contact us.