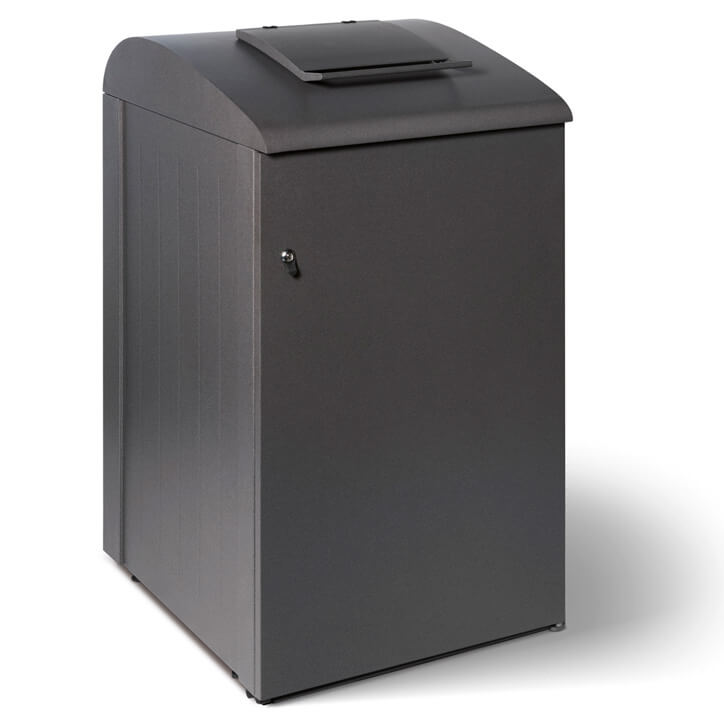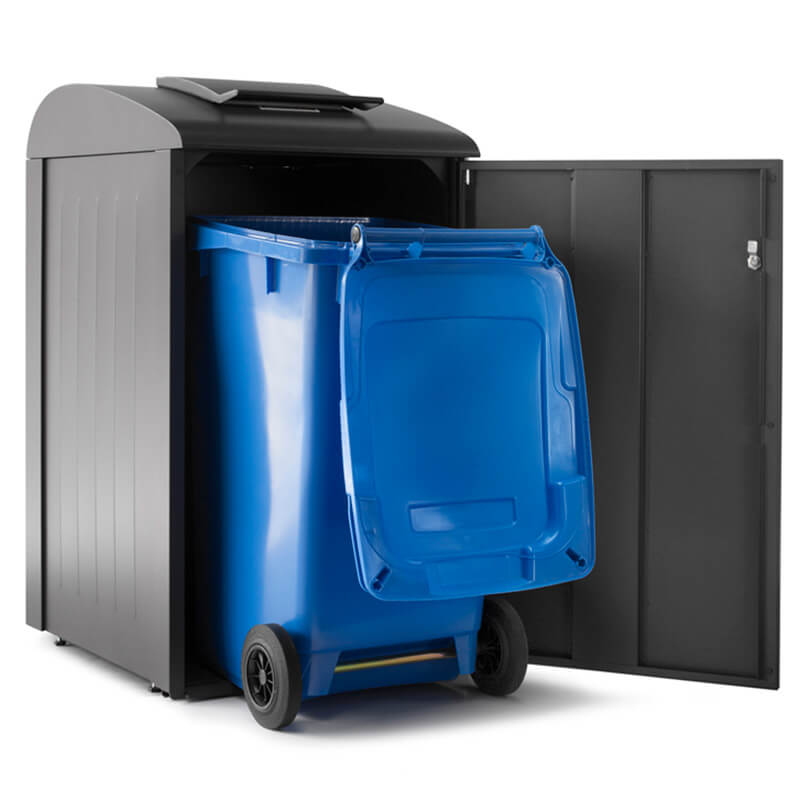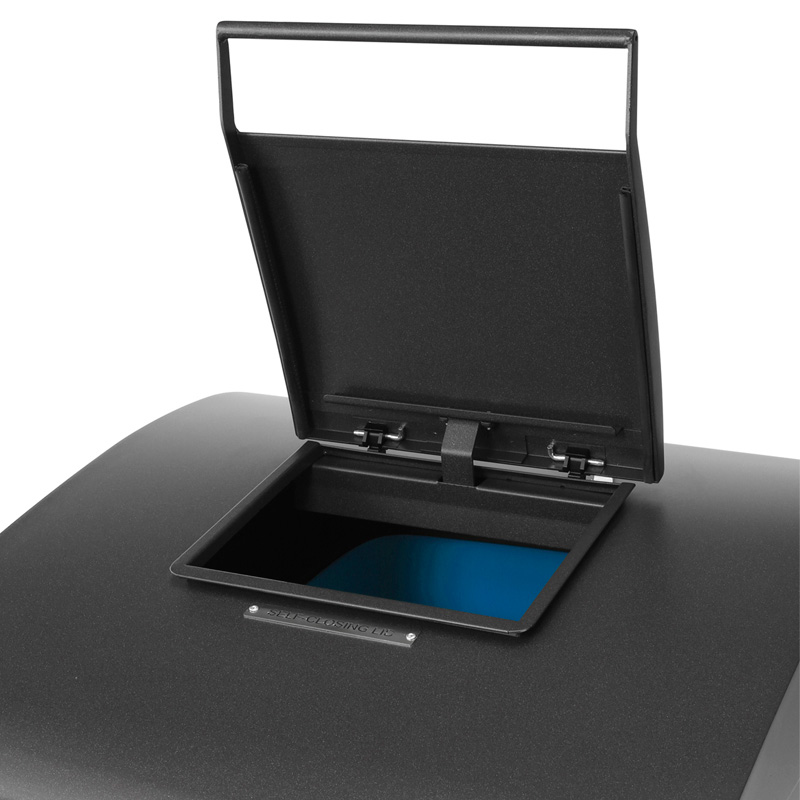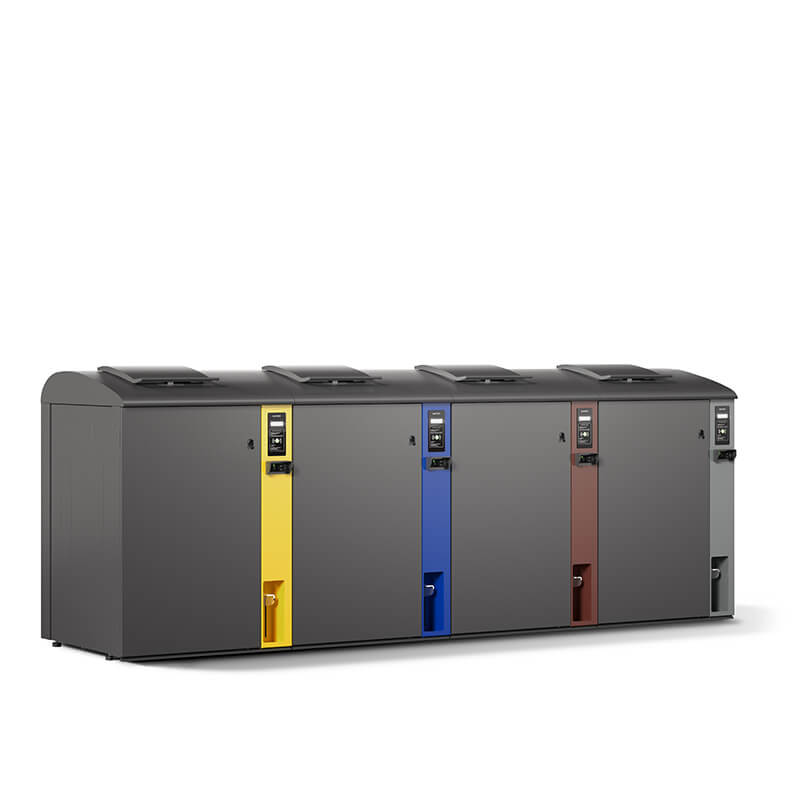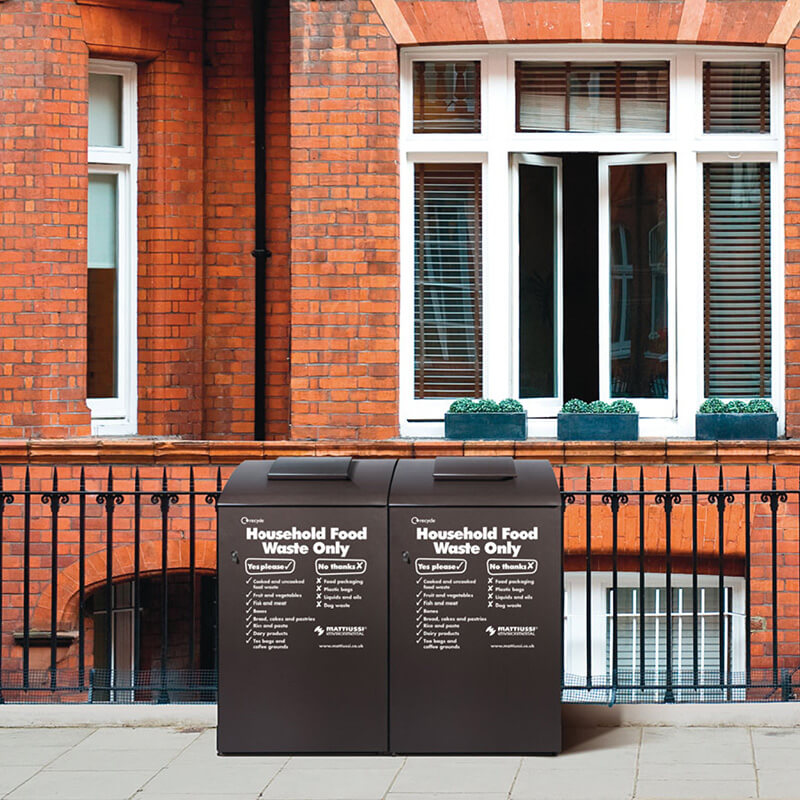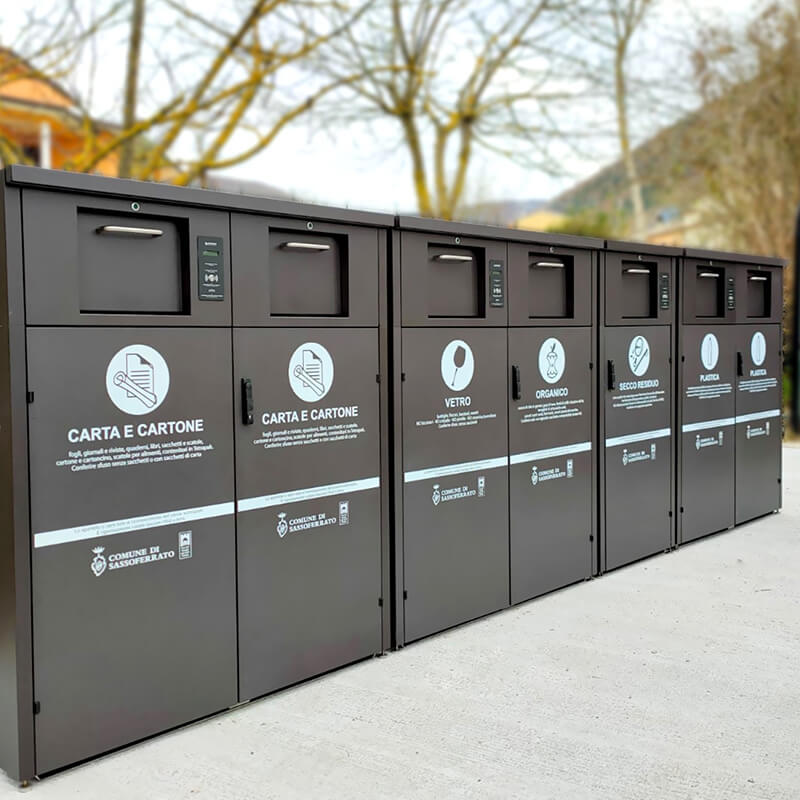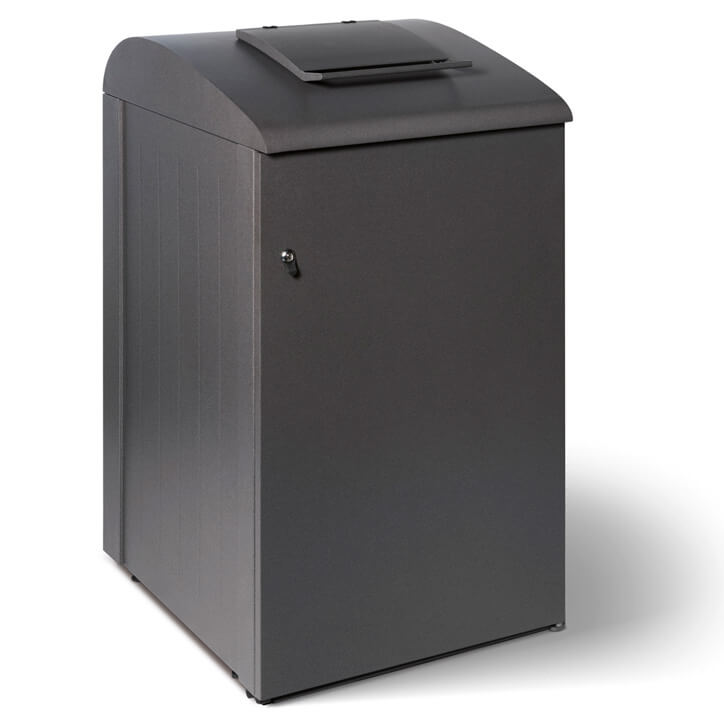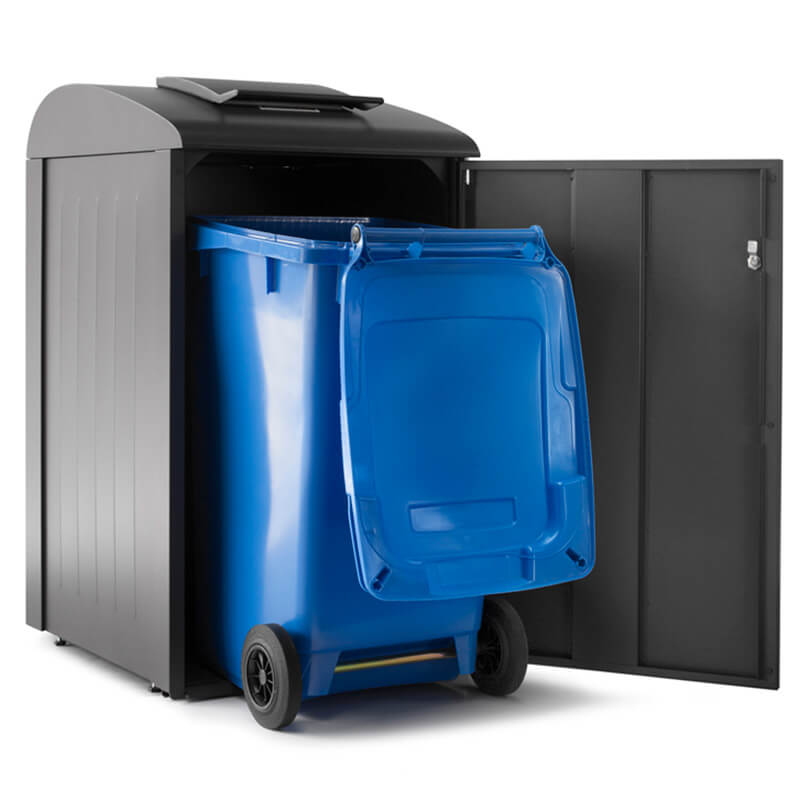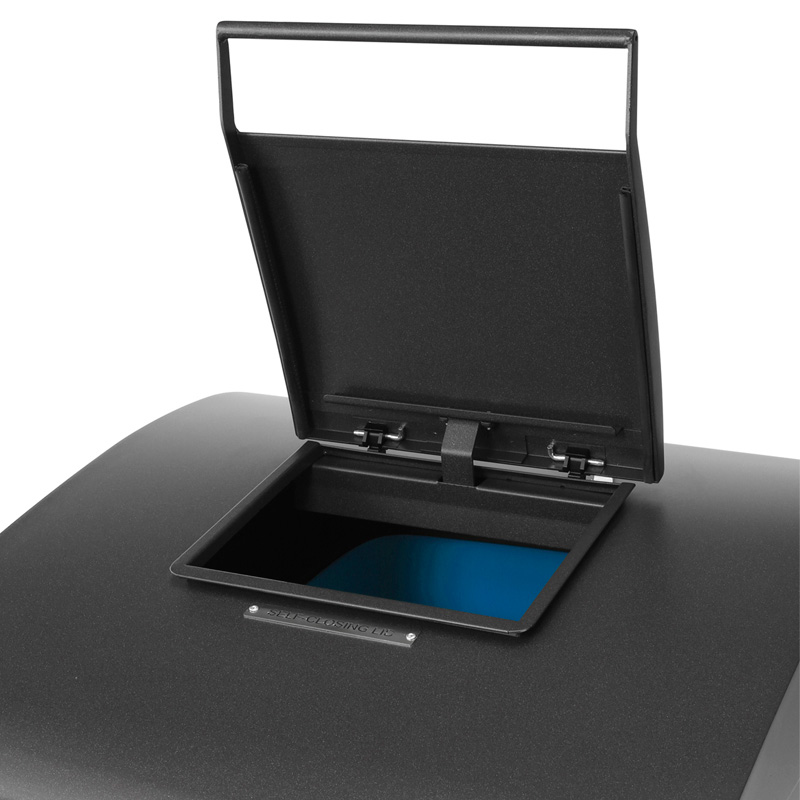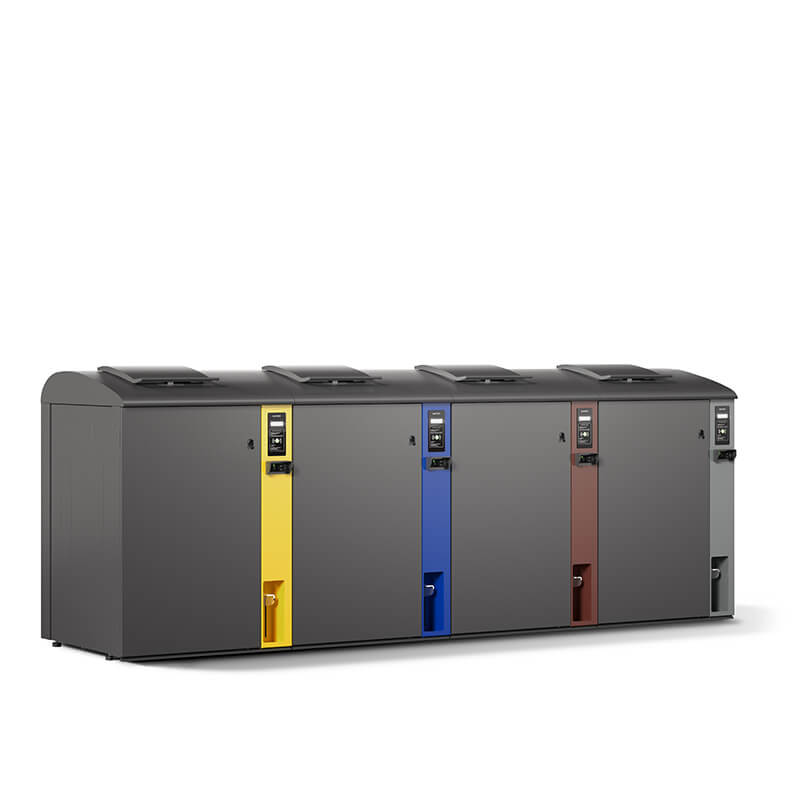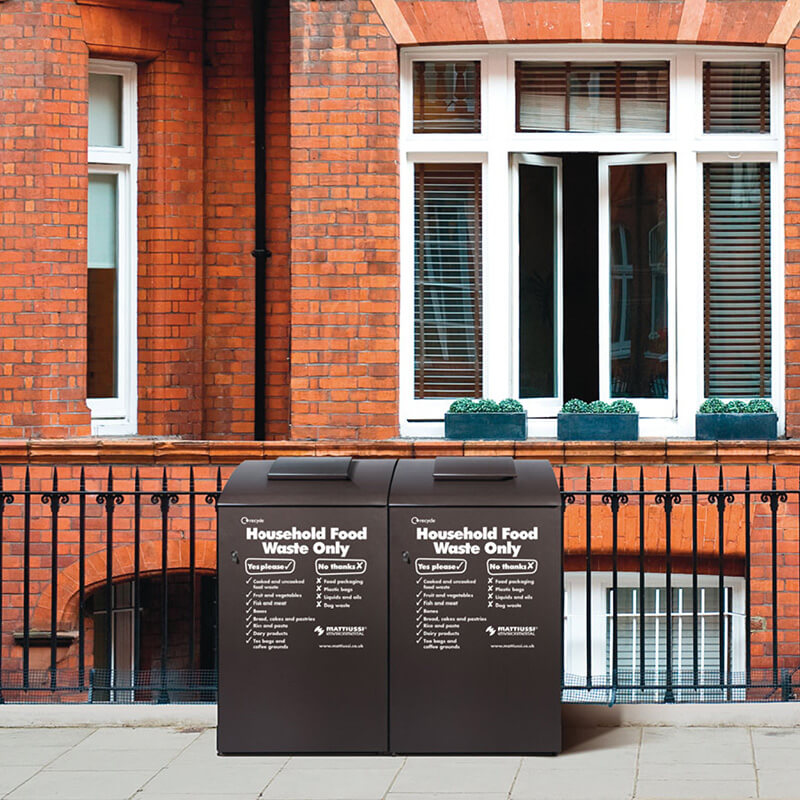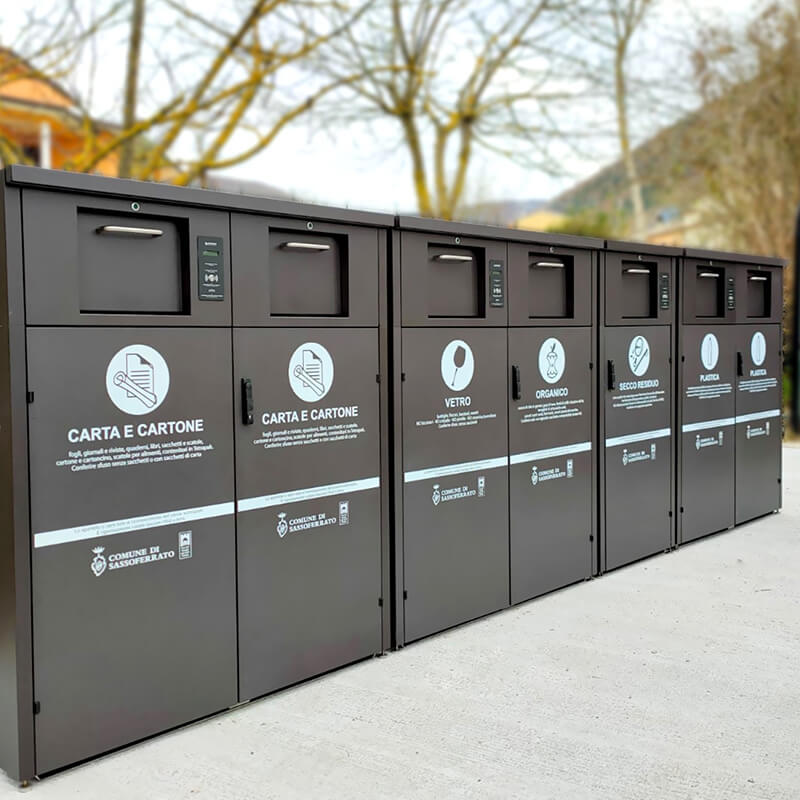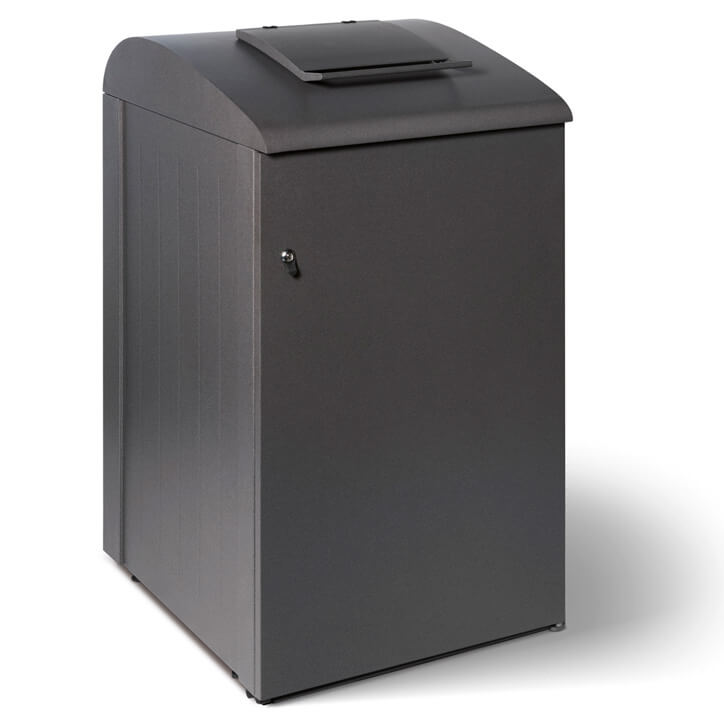 BIOX
STYLISH SORTED-WASTE COLLECTION
Design R&D Mattiussi Ecologia
Not just a simple shelter but an elegant housing unit in a high quality finish.

The discreet and practical BIOX enhances the look and functionality of areas set aside for sorted-waste collection.

Wheeled containers, for mechanised emptying in accordance with EN 840 standard, are placed inside.

The top lid facilitates controlled insertion of the waste. BIOX can be placed in the communal areas of apartment blocks or on the street, anchored to the ground and arranged in rows due to its square shape.

BIOX is also available in the smartBIOX 4.0 version with access control



housing unit in galvanized sheet steel coated with heavy-metal free epoxy powders
lid shaped with a sloping angle to allow water to run off and to prevent setting the waste on it
soft-closing charging lid, opened upward by acting on a front handle
front door with concealed hinges and lock with triangular key
base with adjustable rubber feet or fited for fastening to the ground
high-quality finish in antique marble brown as standard
optional foot pedal and hand lever for disabled people
BIOX 240L AS free open top
240L
BIOX 360L AS free open top
360L
BIOX 360L ASV volumetric open top
360L
BIOX 360L AFV volumetric pull down aperture
360L
BIOX 770L AFV volumetric pull down aperture
770L
BIOX 1100L AFV volumetric pull down aperture
1100L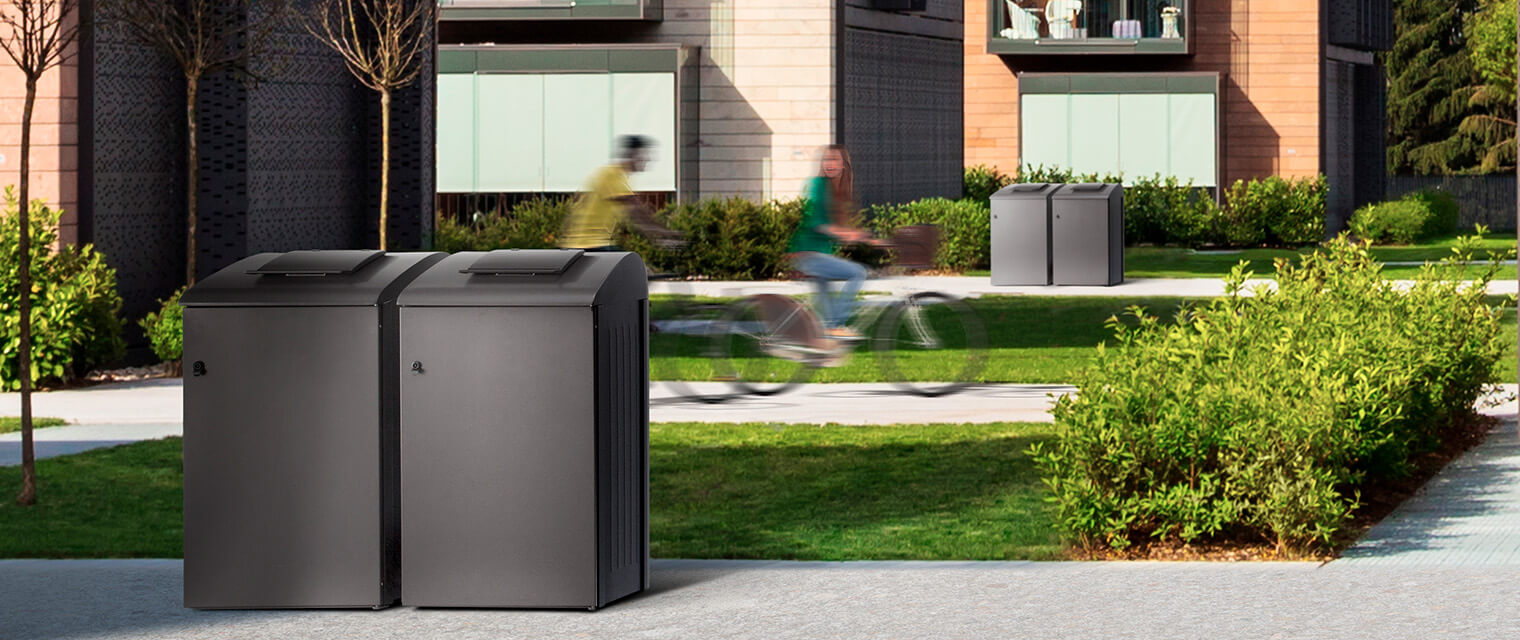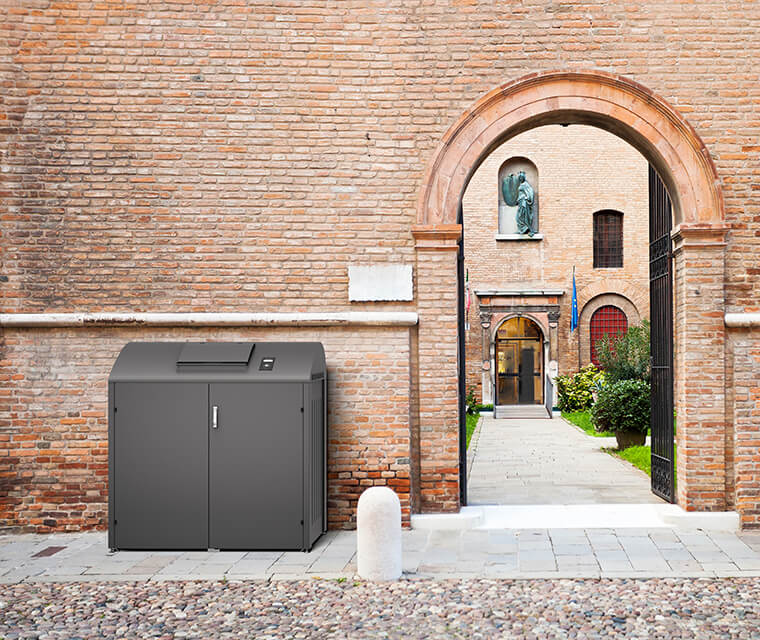 BIOX is an elegant, discreet shelter, ideal for placing in urban environments, especially old town centres.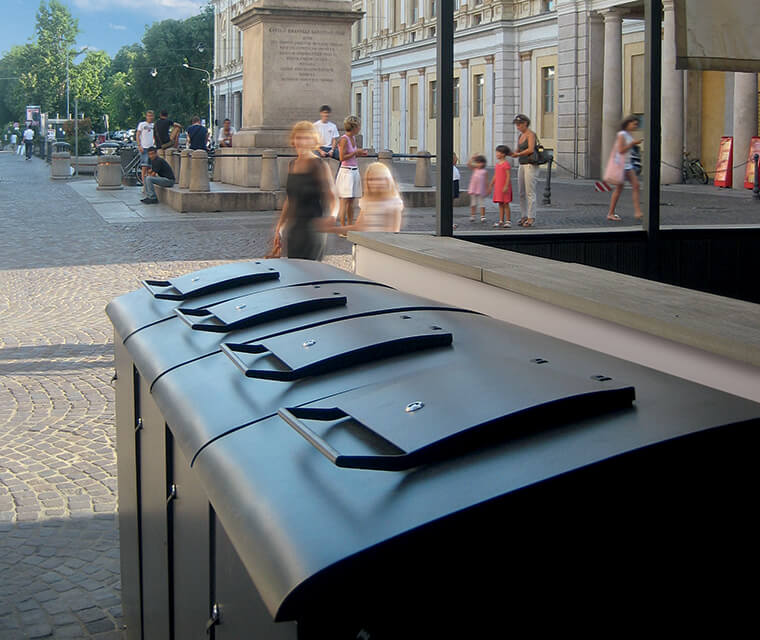 The top lid is shaped with a sloping angle to allow rainwater to run off and prevent improper placement of waste.
BIOX in its 4.0 version.

BIOX 4.0 access control devices lead themselves to co-designing and customisation for the most demanding settings.

Discover our Smart waste collection systems.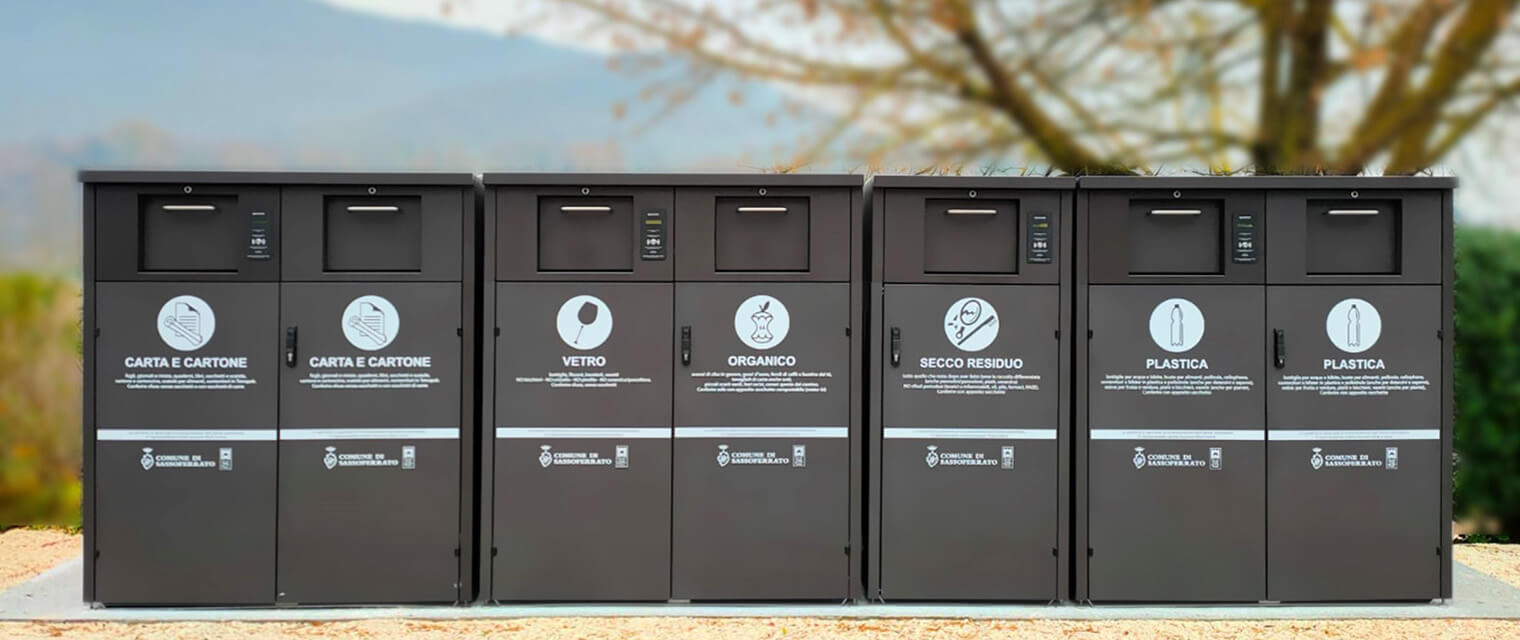 For more information feel free to contact us.