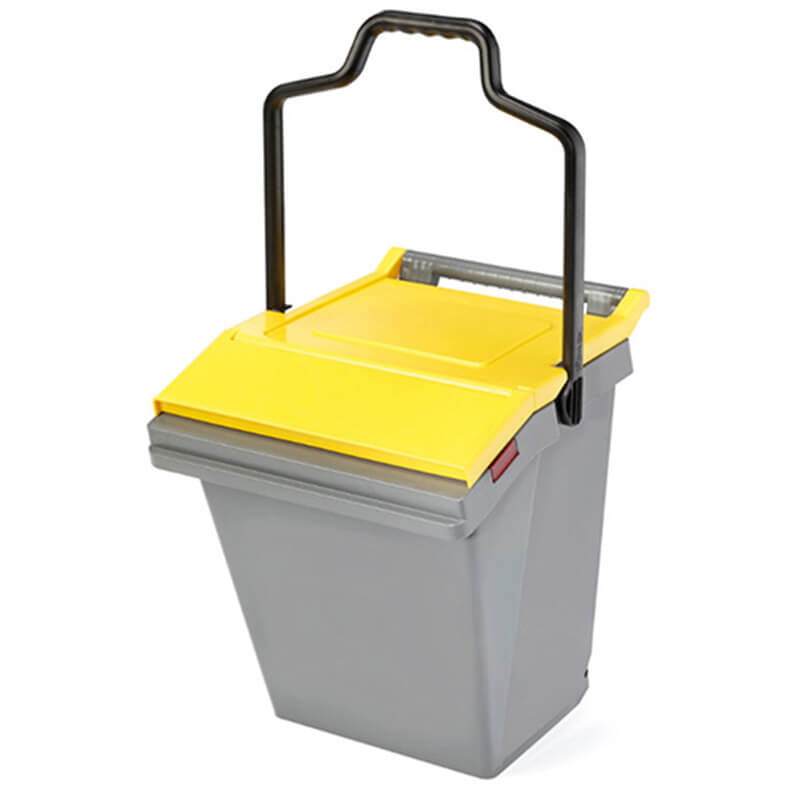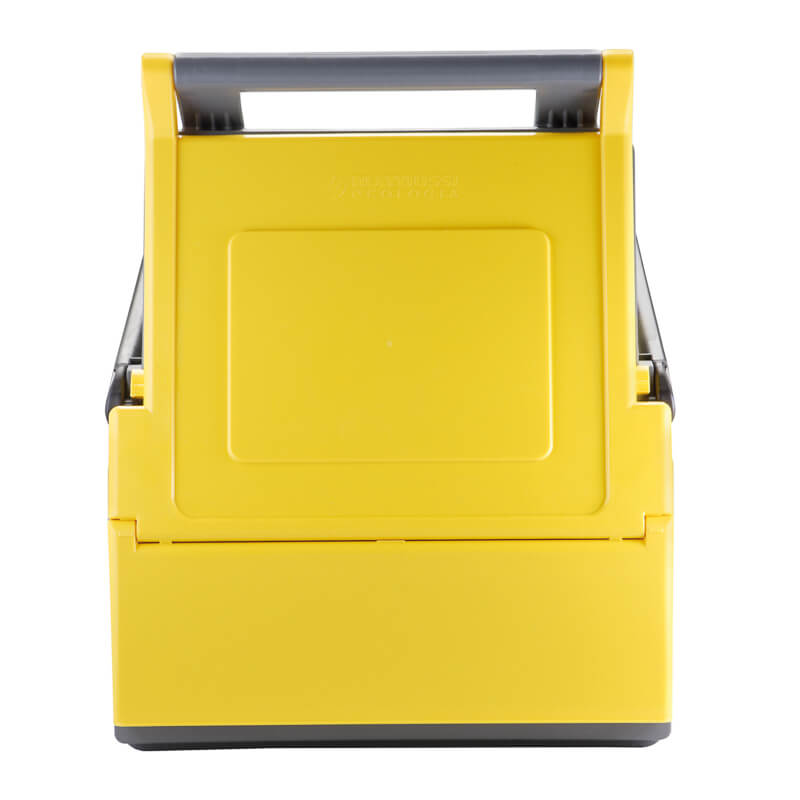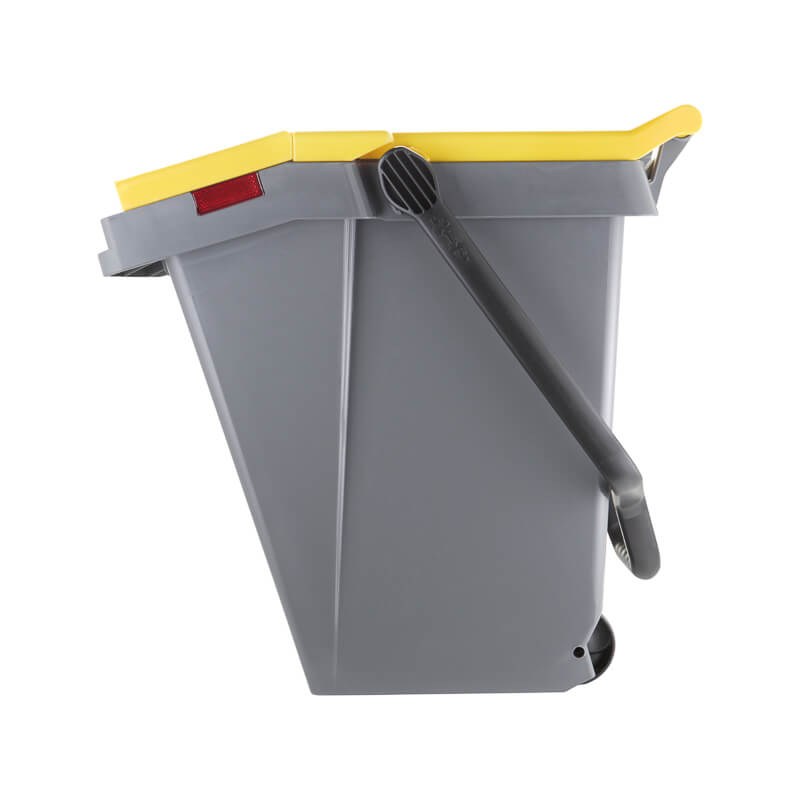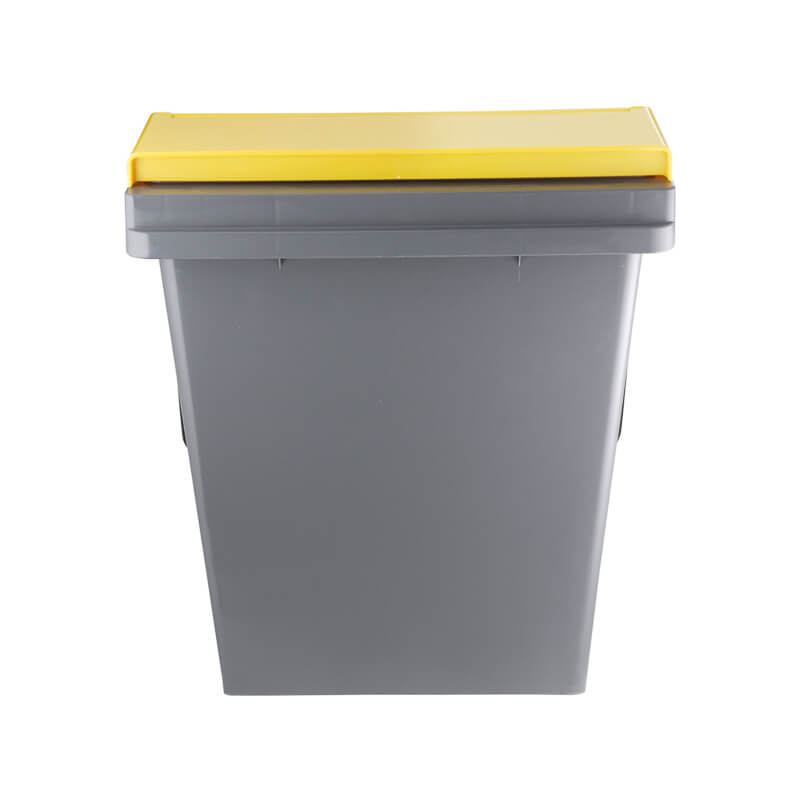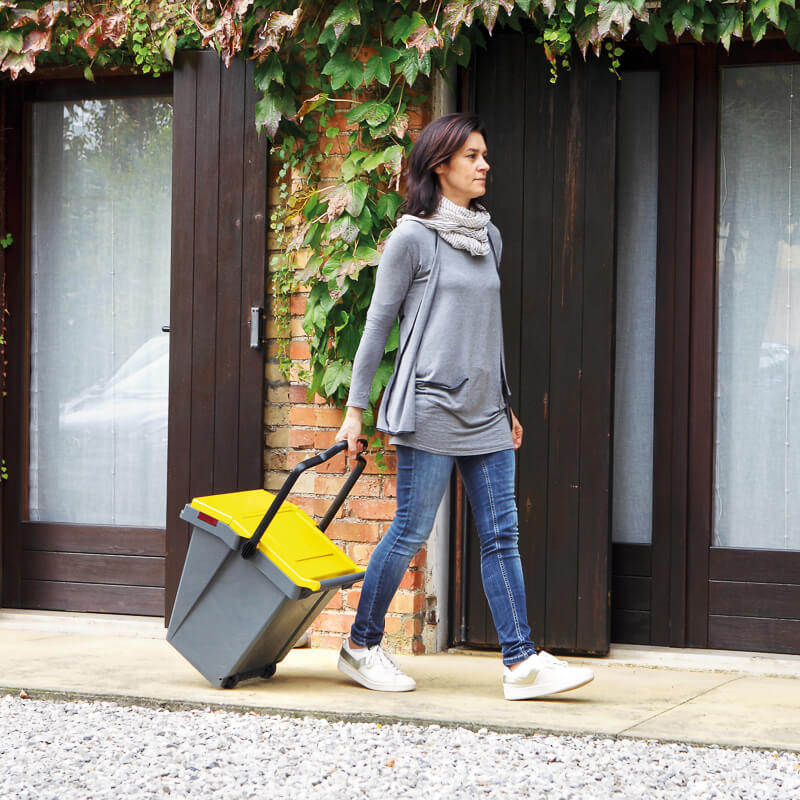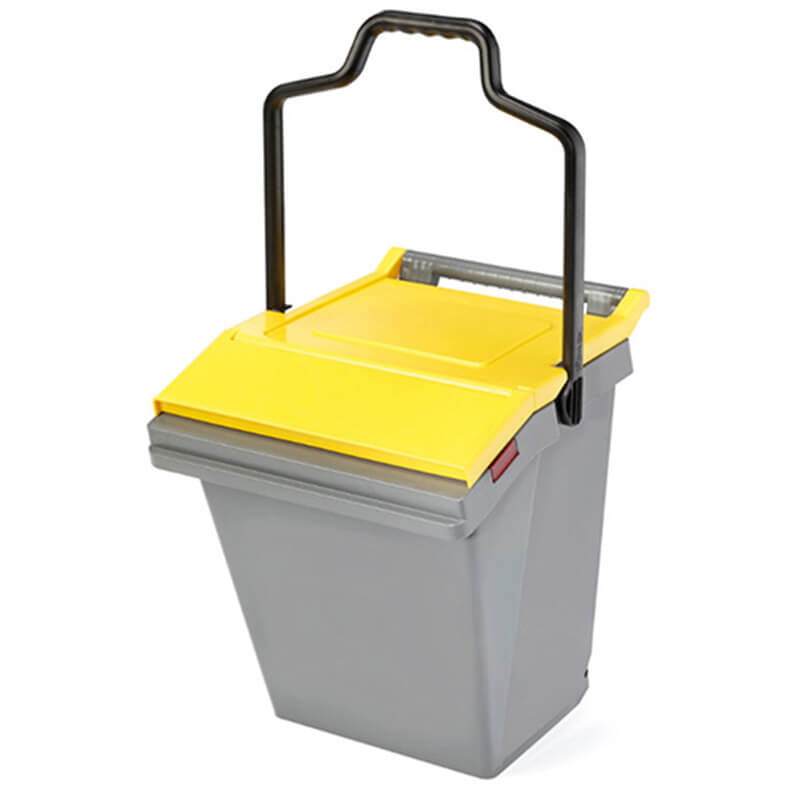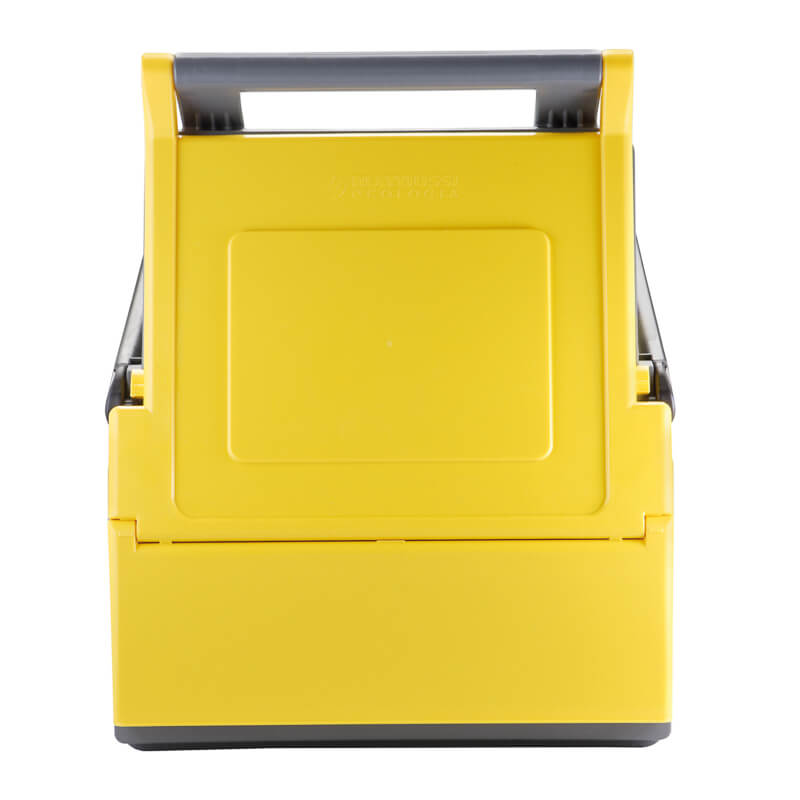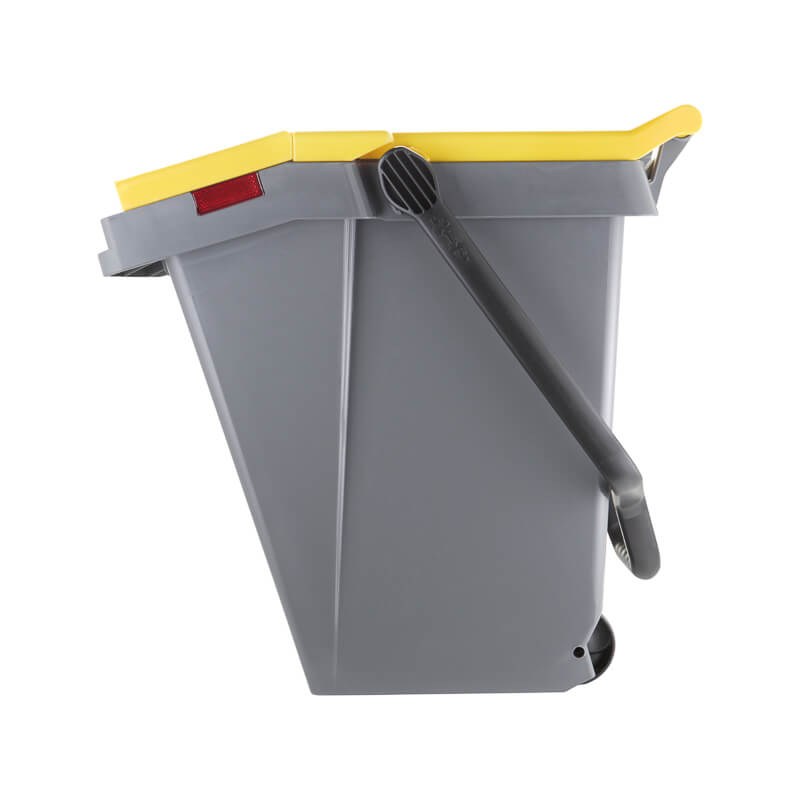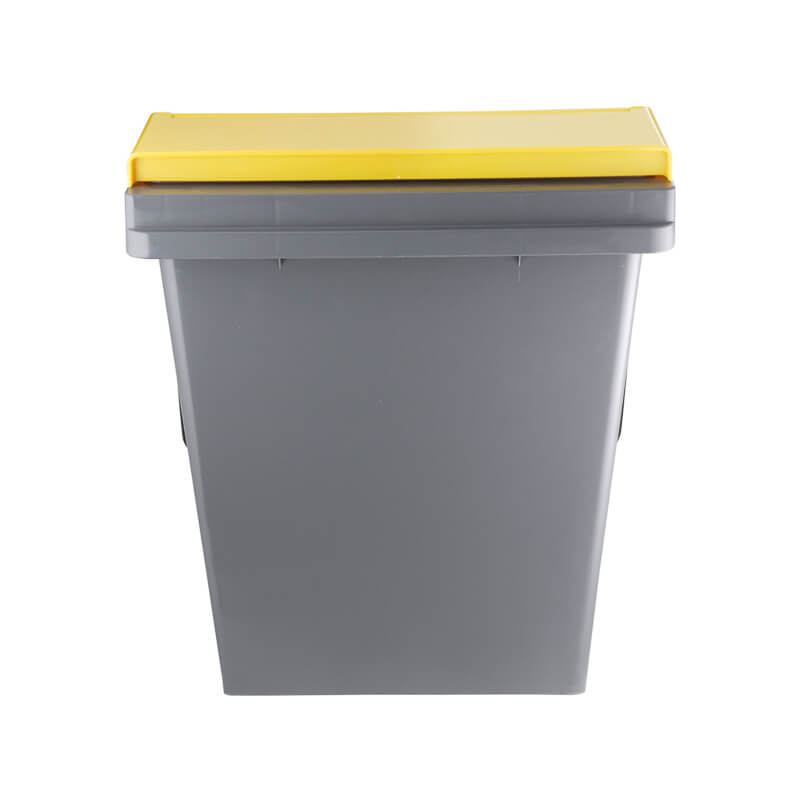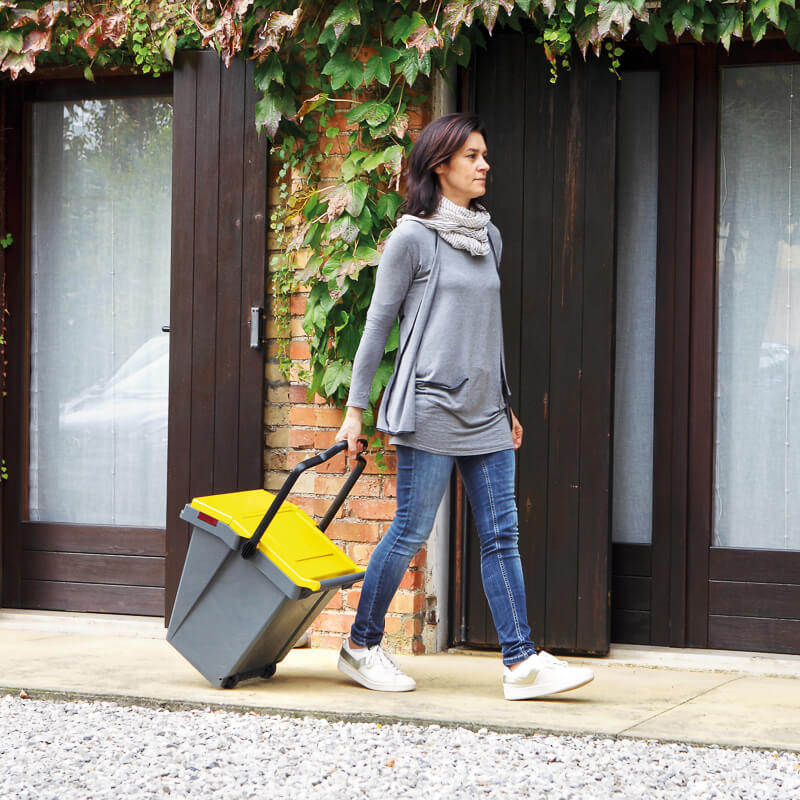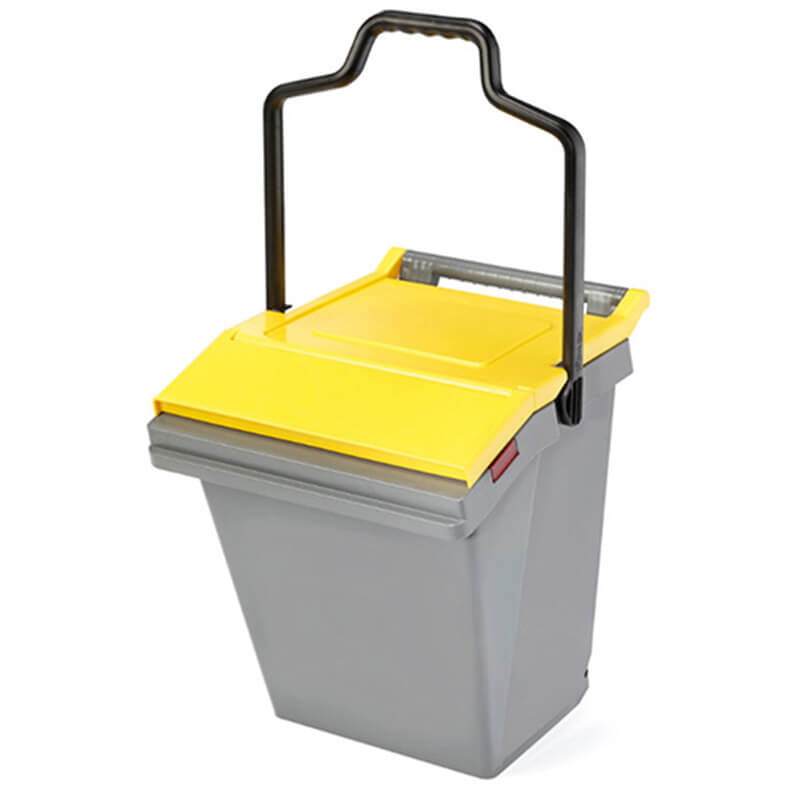 EASY TROLLEY
DOOR-TO-DOOR WASTE COLLECTION
Design R&D Mattiussi Ecologia
EASY TROLLEY is an innovative container for presorting waste that facilitates both end users and waste collection personnel, especially with regard to space optimization, ease of transport and waste collection automation, thanks to its stackability, the combination of wheels and a "trolley-type" handle, as well as the front comb receiver for mechanical emptying.

Patent protected product.



stackable
trolley-type handle to facilitate handling and transportation
wheels with special "propeller" profile
reinforced base featuring a handy grip for emptying
ergonomic rear lifting handle
front comb receiver
large front flap
handle made in air-moulding
optional reflector
designed to be fitted with transponder
certified ergonomic product
waste container made with recycled plastic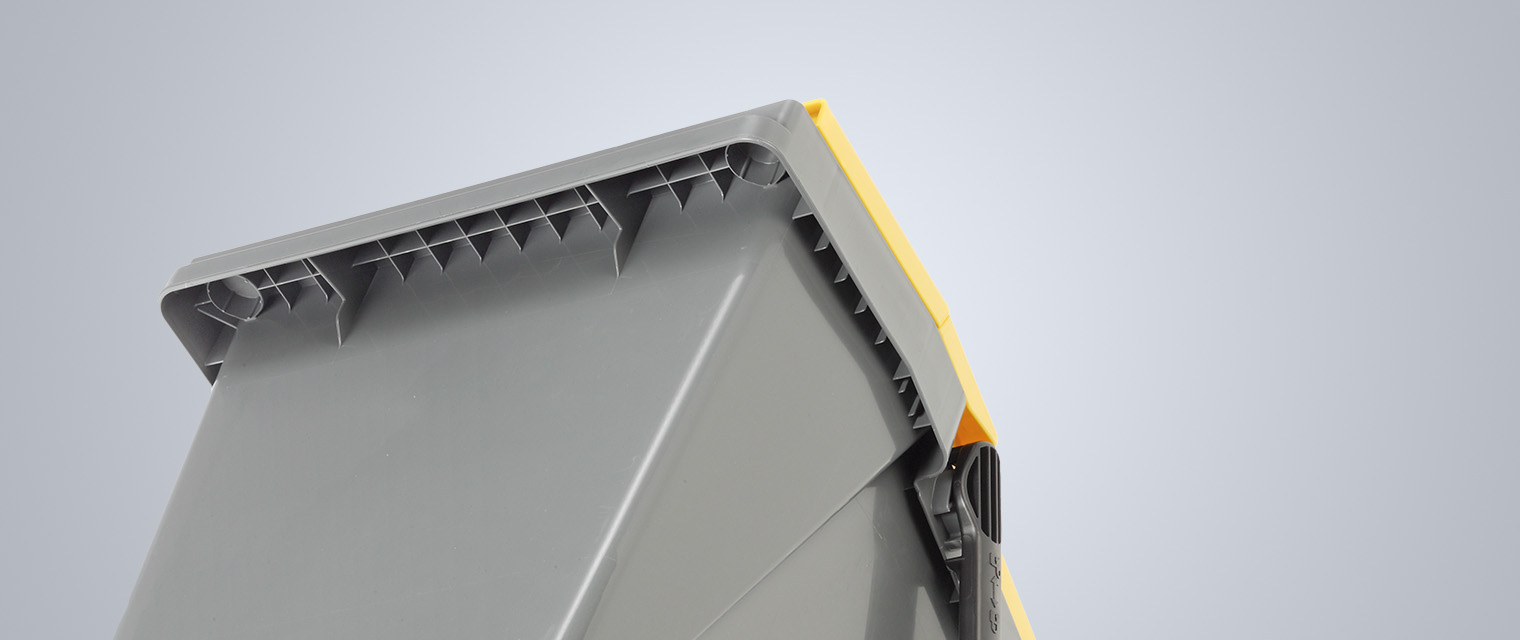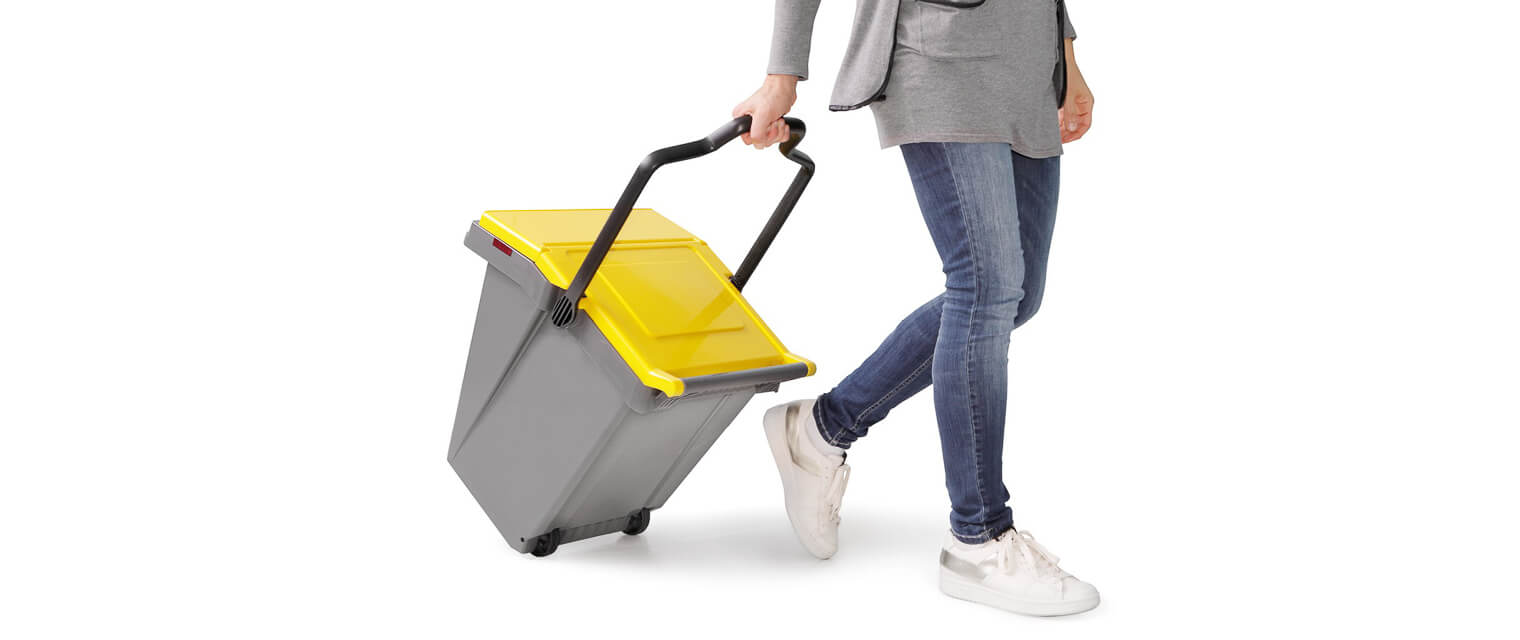 The unique feature of EASY TROLLEY is its trolley-type handling and transportation possibilities; an upwards pull blocks the handle while a downwards push unblocks it.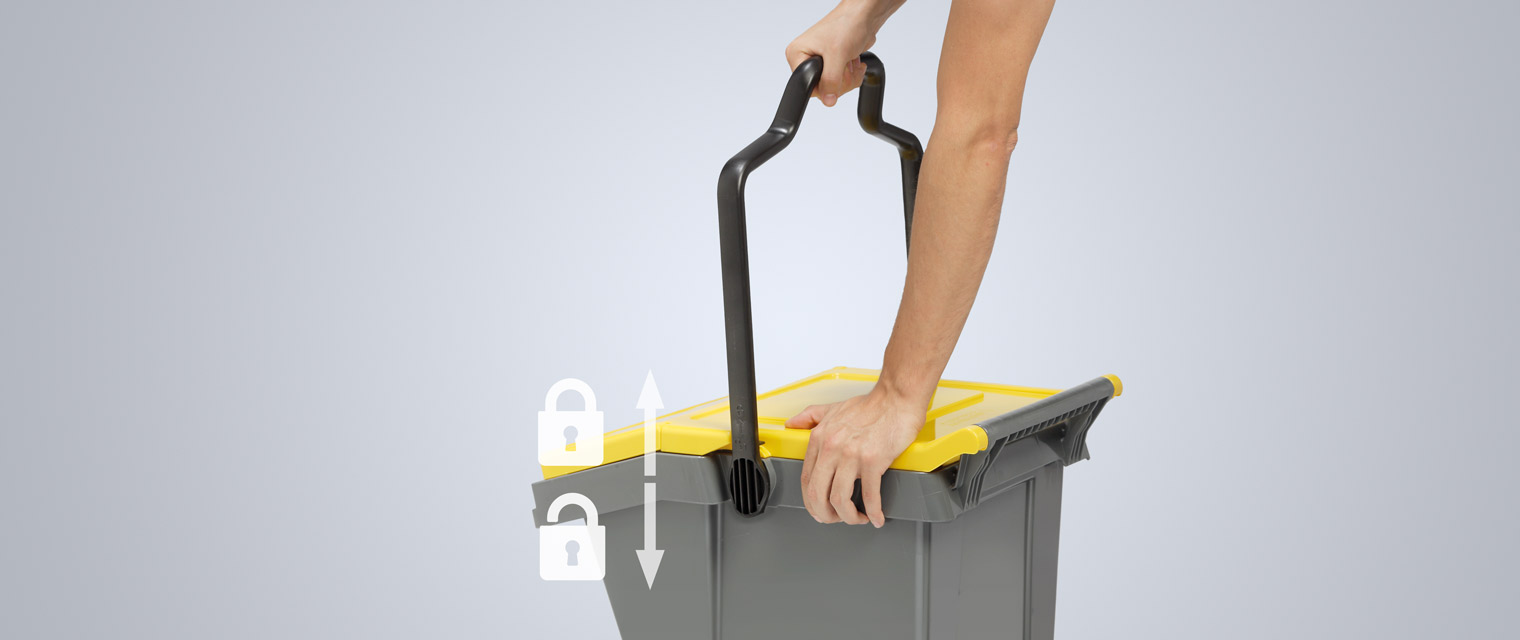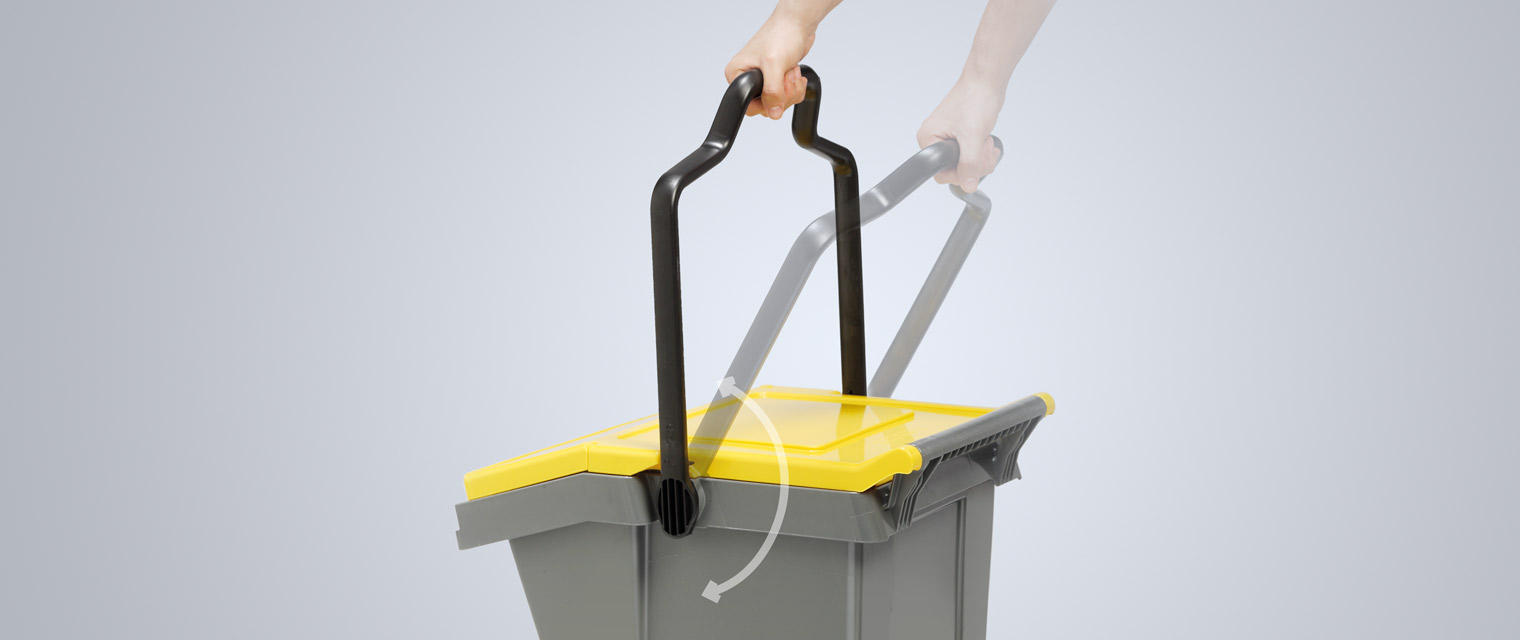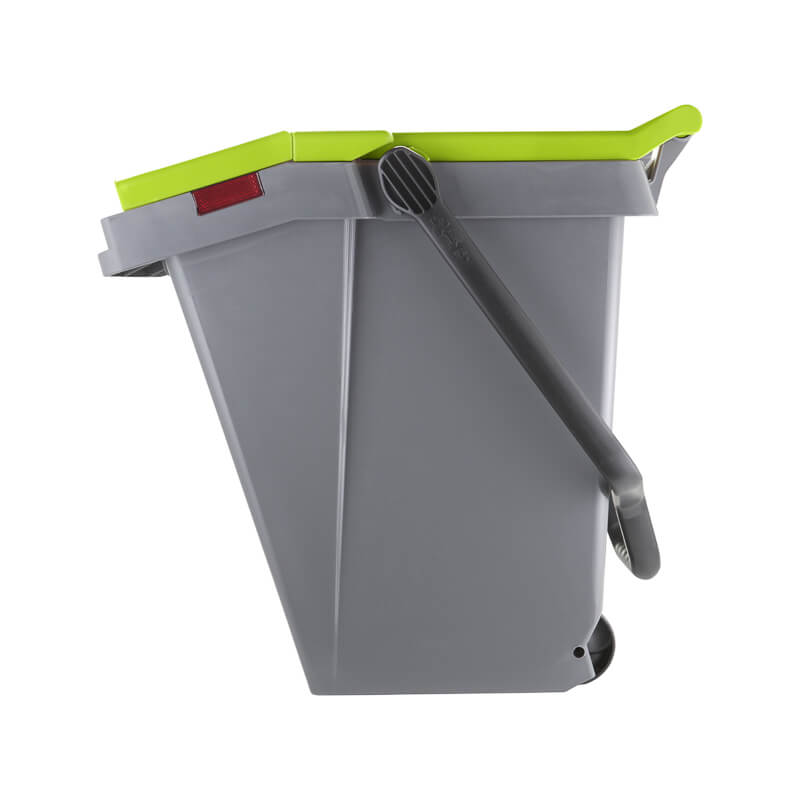 Front comb receiver, stackability, wheels, trolley-type handle, kit for application of RFID tag, ergonomic rear lifting handle: an all-in-one innovative presorting bin. For more information feel free to contact us.