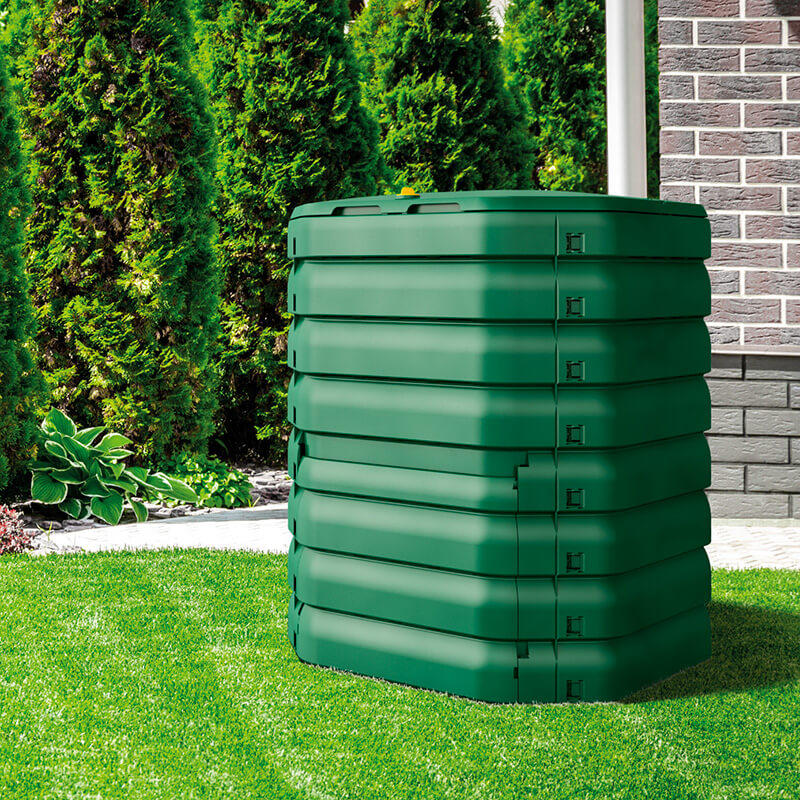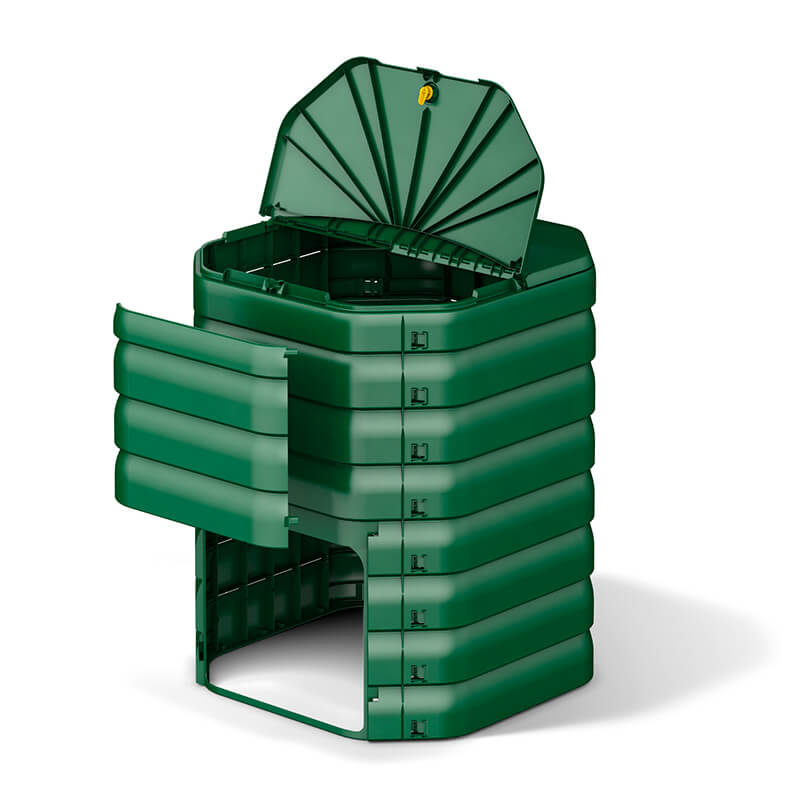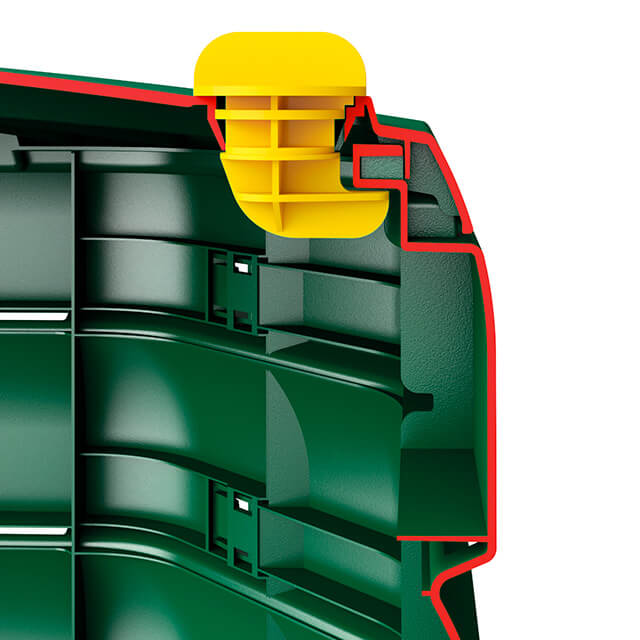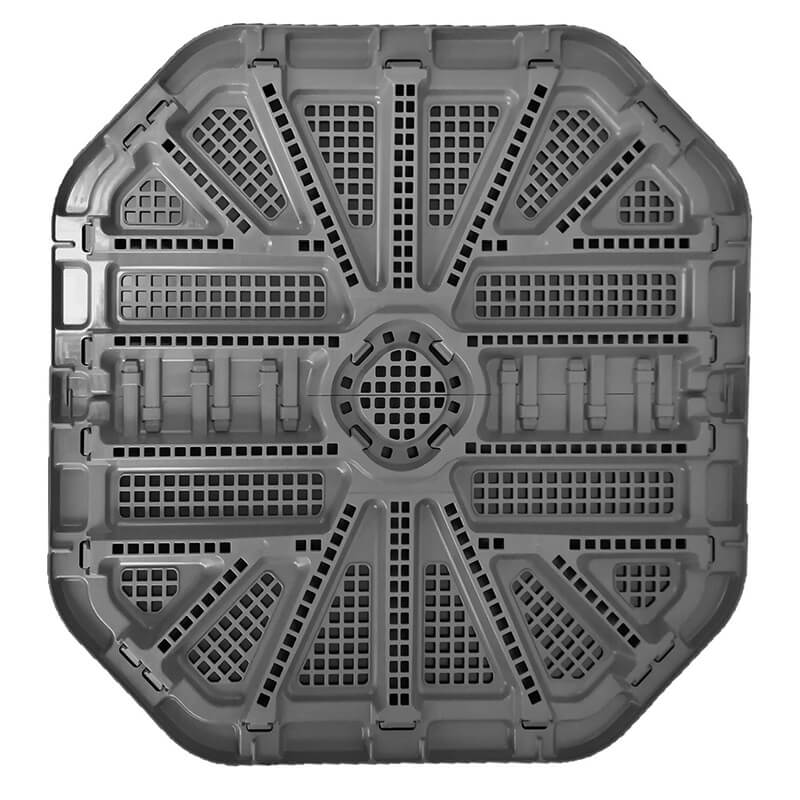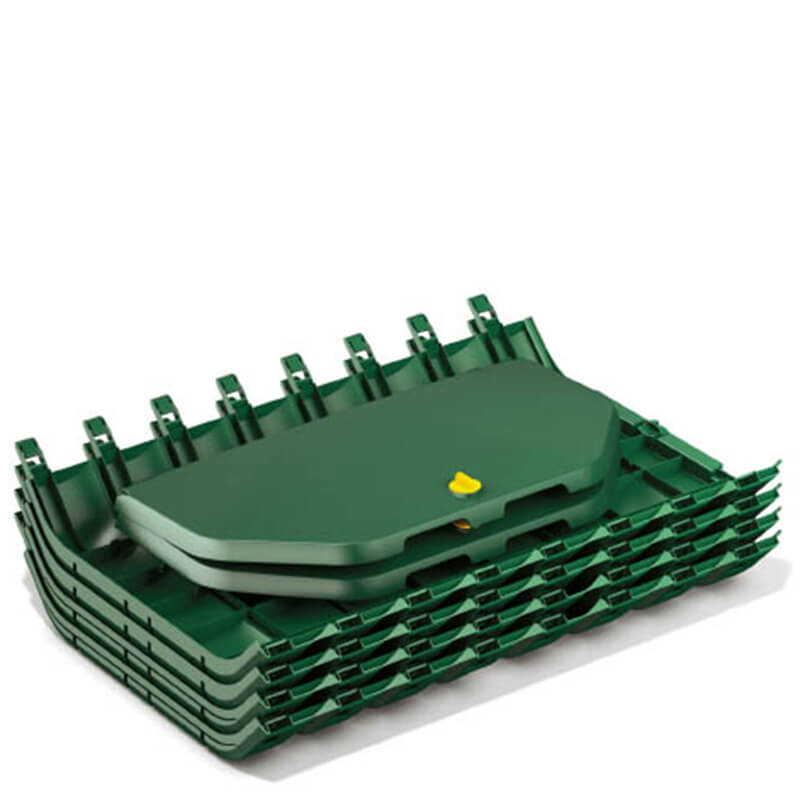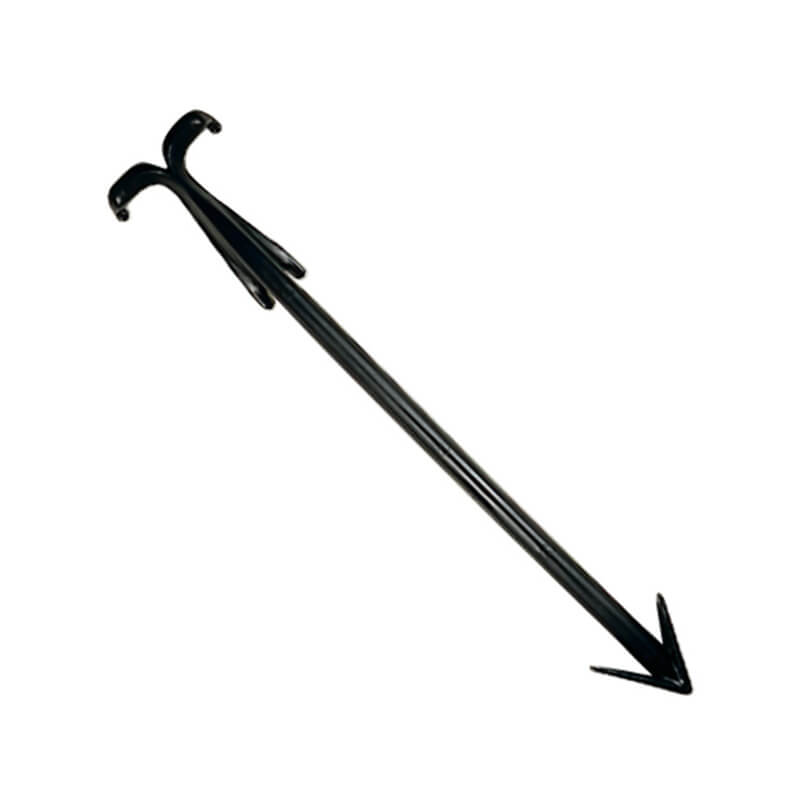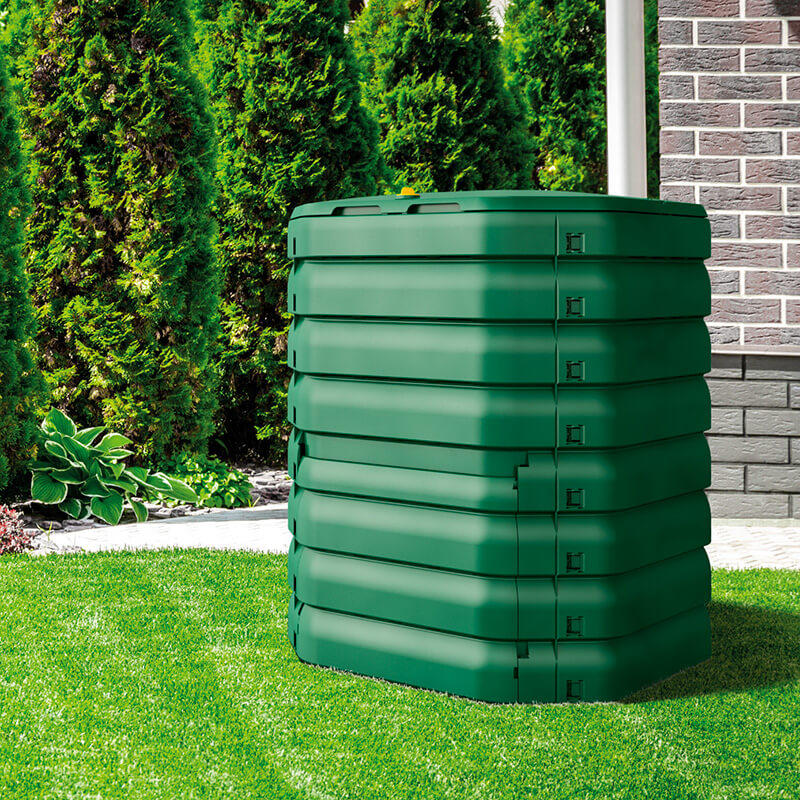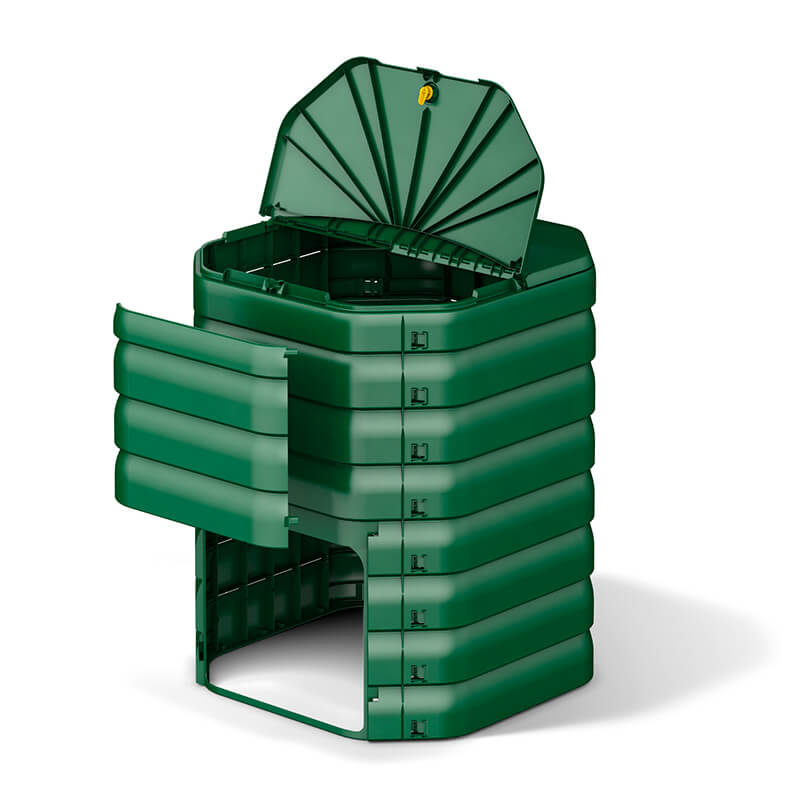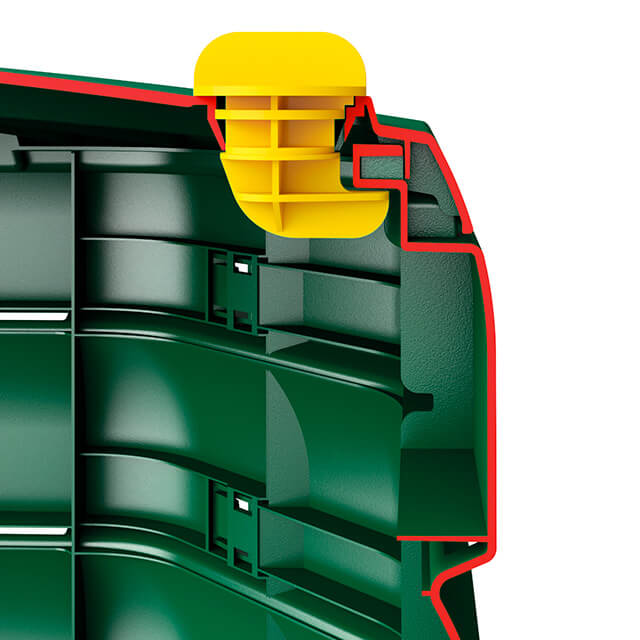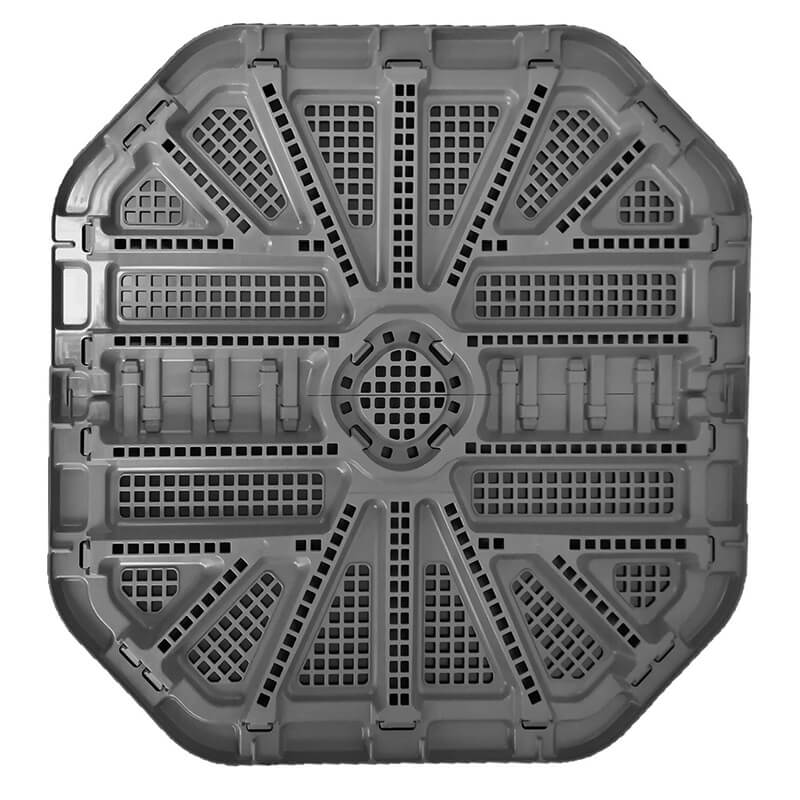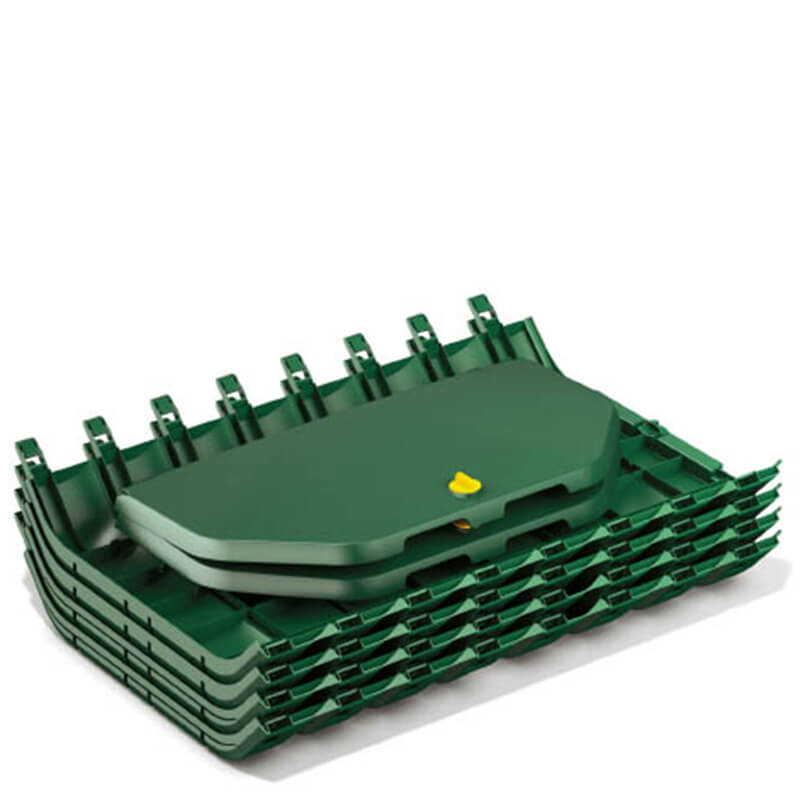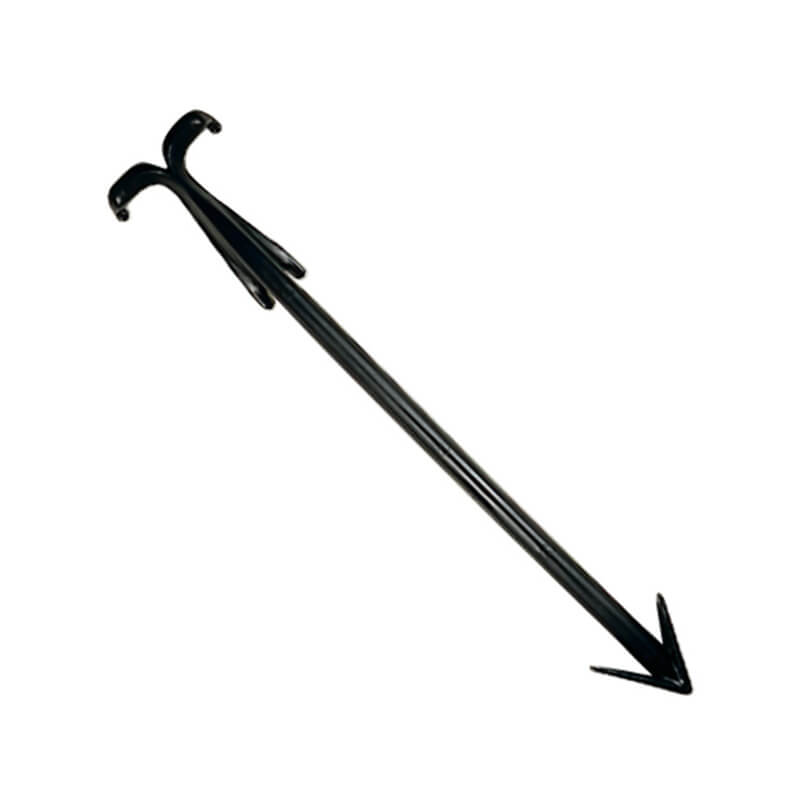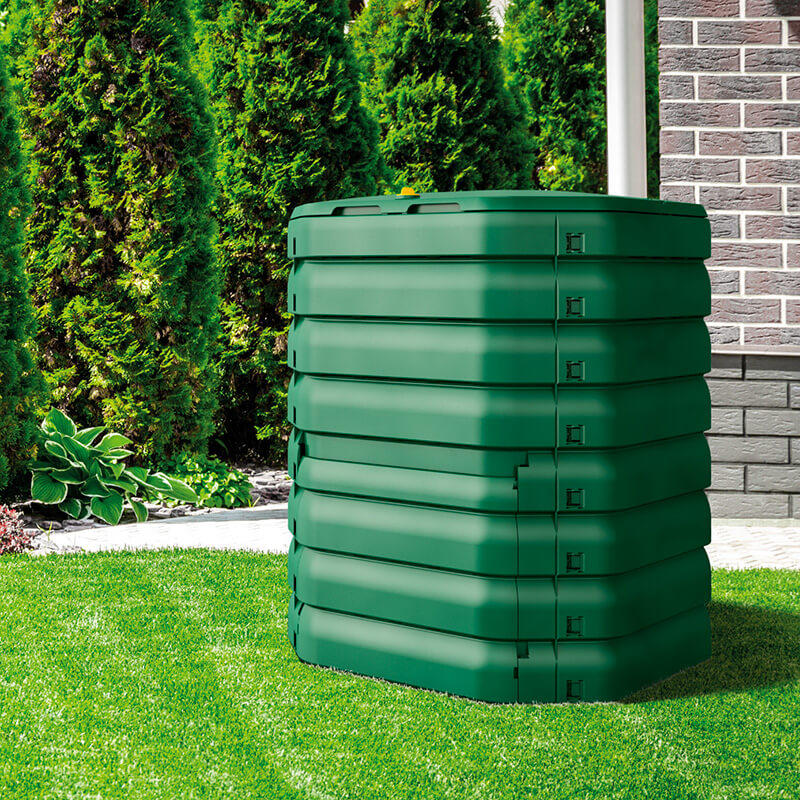 COMPOSTER 300
HOME COMPOSTING
Design R&D Mattiussi Ecologia
The low carbon design solution: maximum practicality, minimum carbon emissions.

The COMPOSTER 300 is made up of a series of easy-to-assemble components, thus rationalising transport and storage of a product that combines practicality with beautiful aesthetics.

The perfect size for small to medium-sized gardens.
body made of four easy-to-assemble panels
lid comprising of two hinged sections
wind-proof latch on the two half-lids
quick-release compost hatch on two of the four sides
internal ribbing strengthens the structure and helps detach material from the sides, thereby enhancing aeration
horizontal slits facilitate upwards aeration, while preventing rainwater from seeping in
available with or without grid base
waste container made with recycled plastic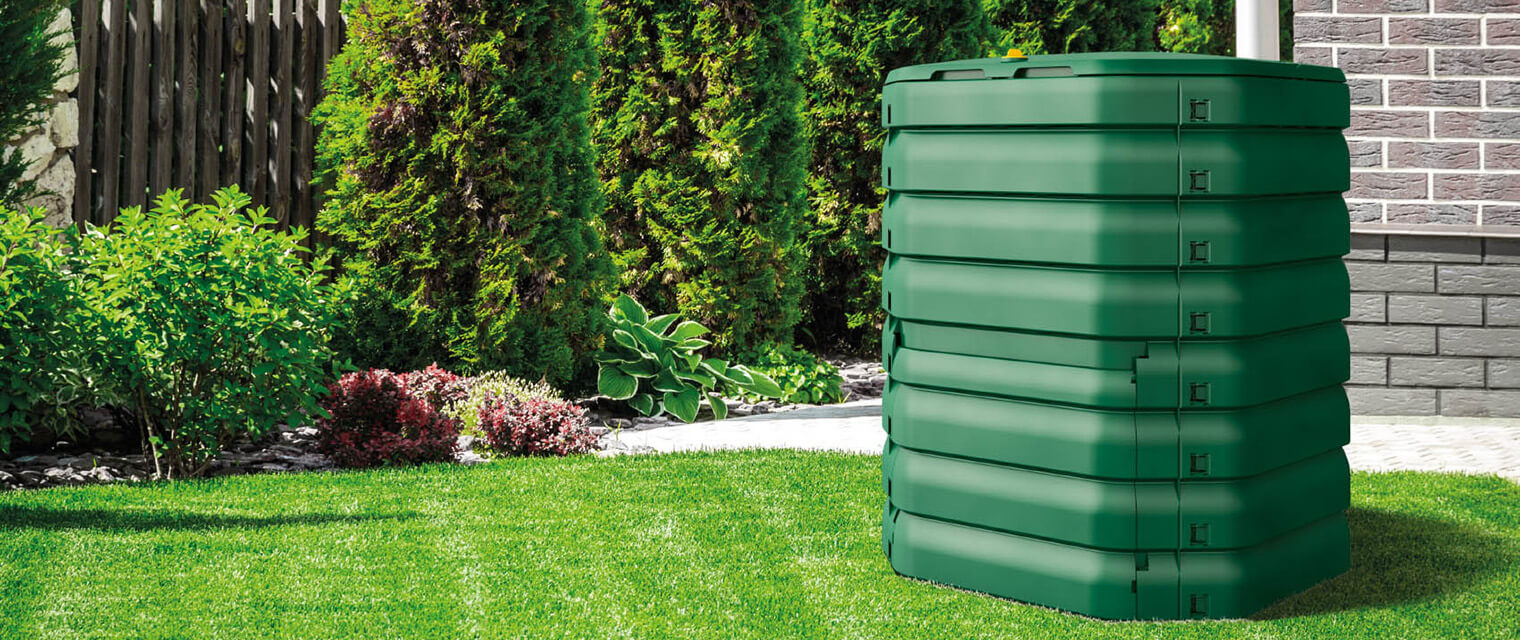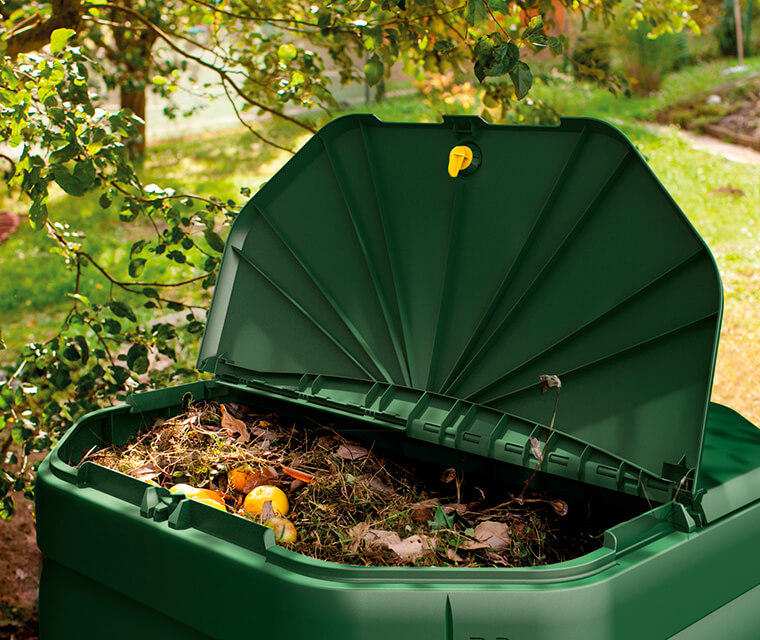 The cover of COMPOSTER 300 is made of two independent flap lids, hinged together across the centre, complete with a wind-proof latch mechanism.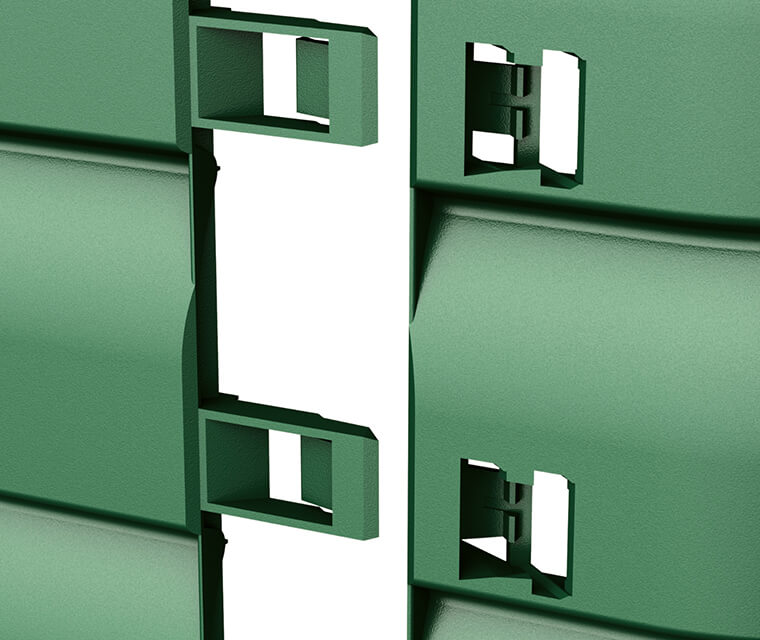 Easy to use and assemble, as it simply slots together without the need for any tools.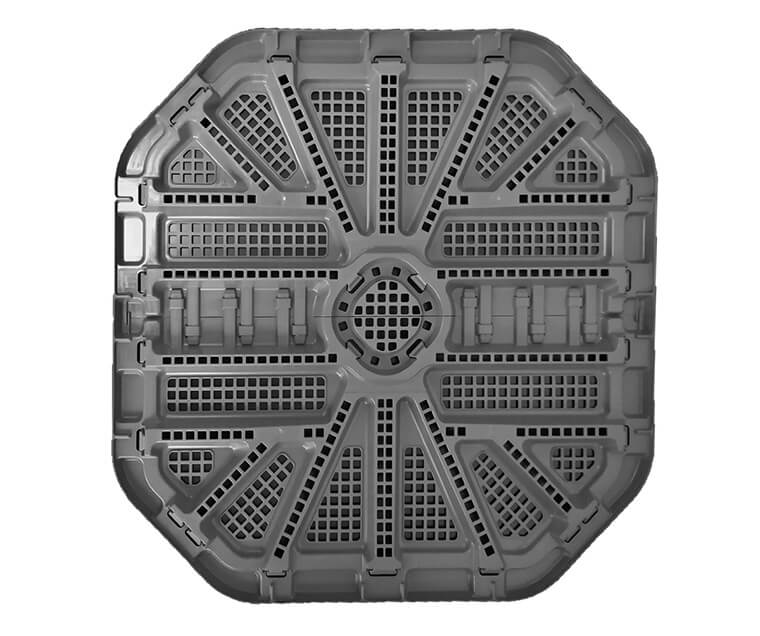 COMPOSTER 300 is available with or without grid base. For more information feel free to contact us.