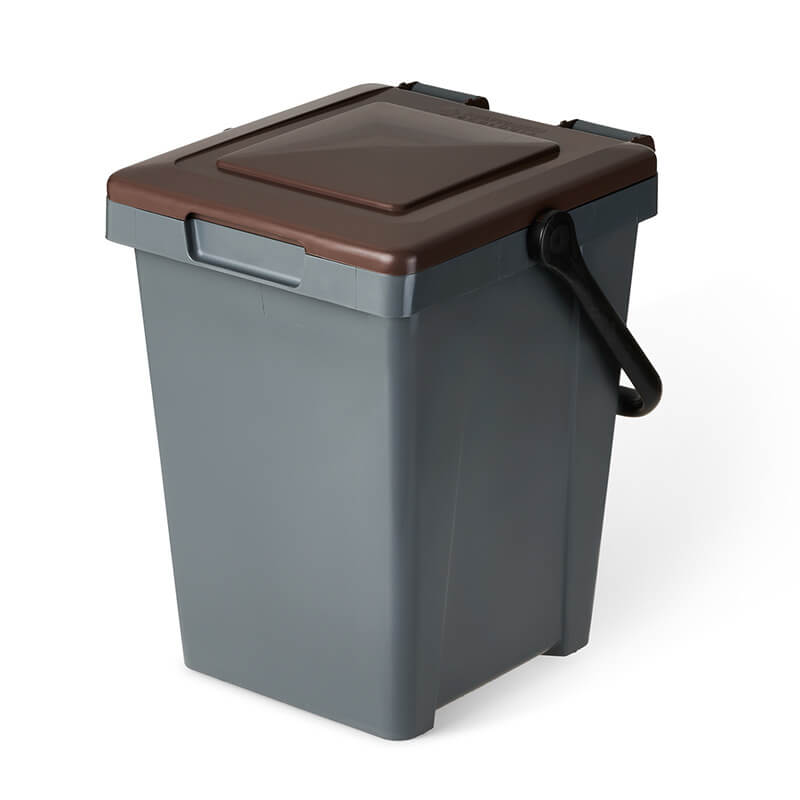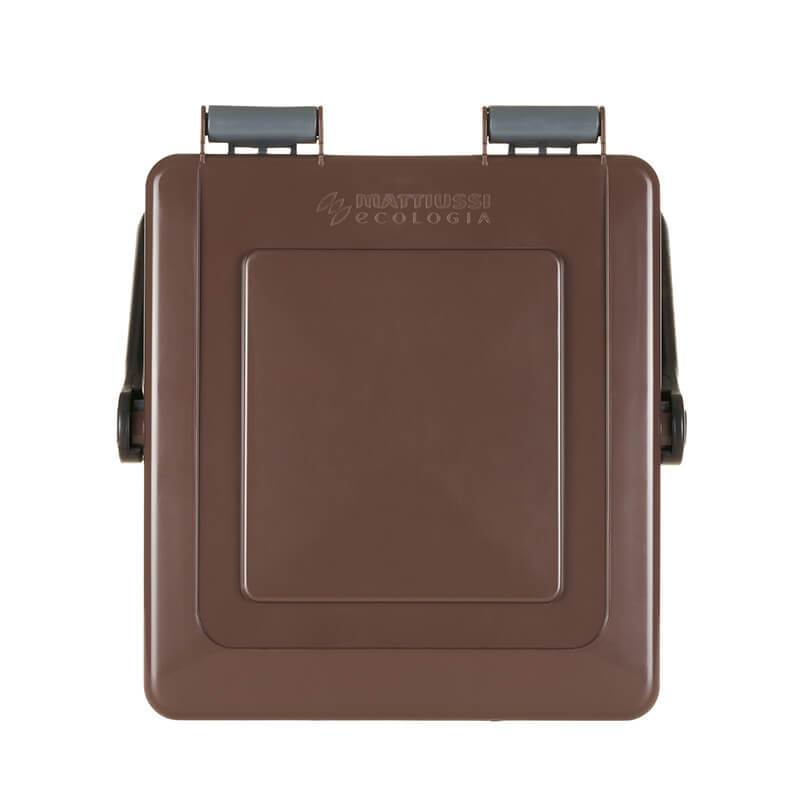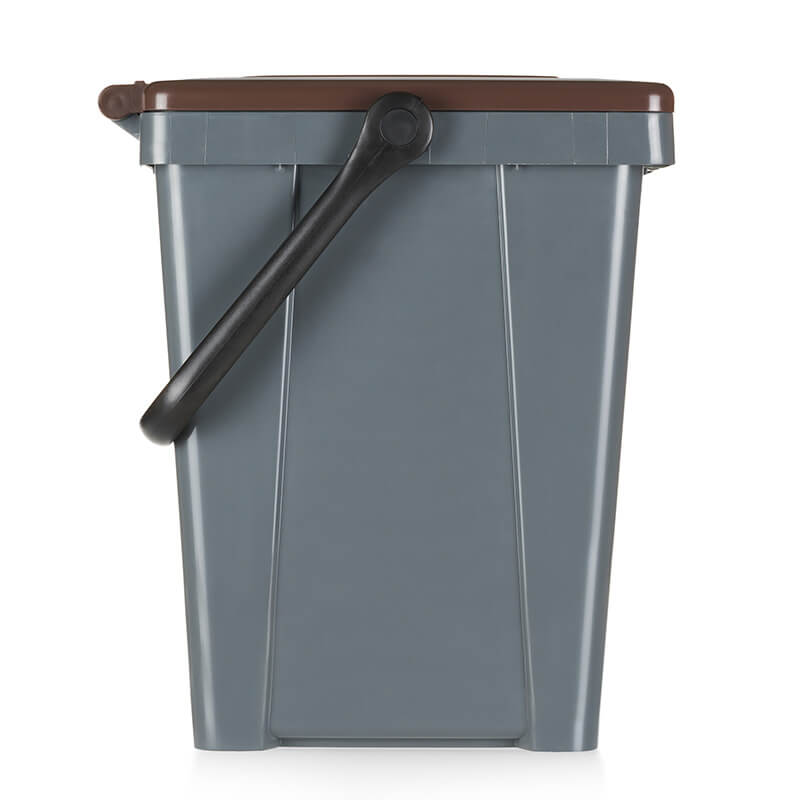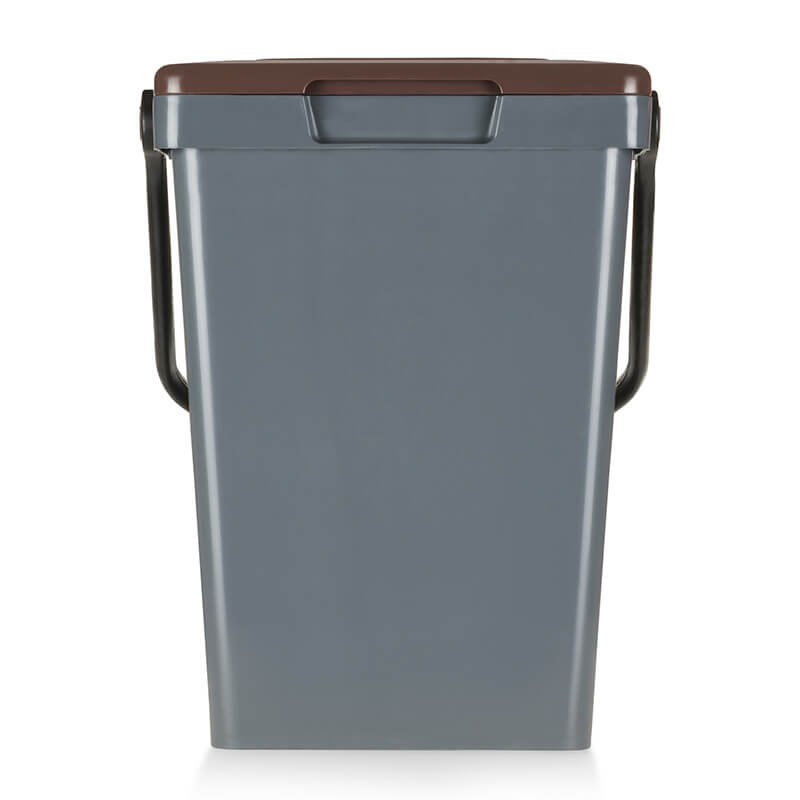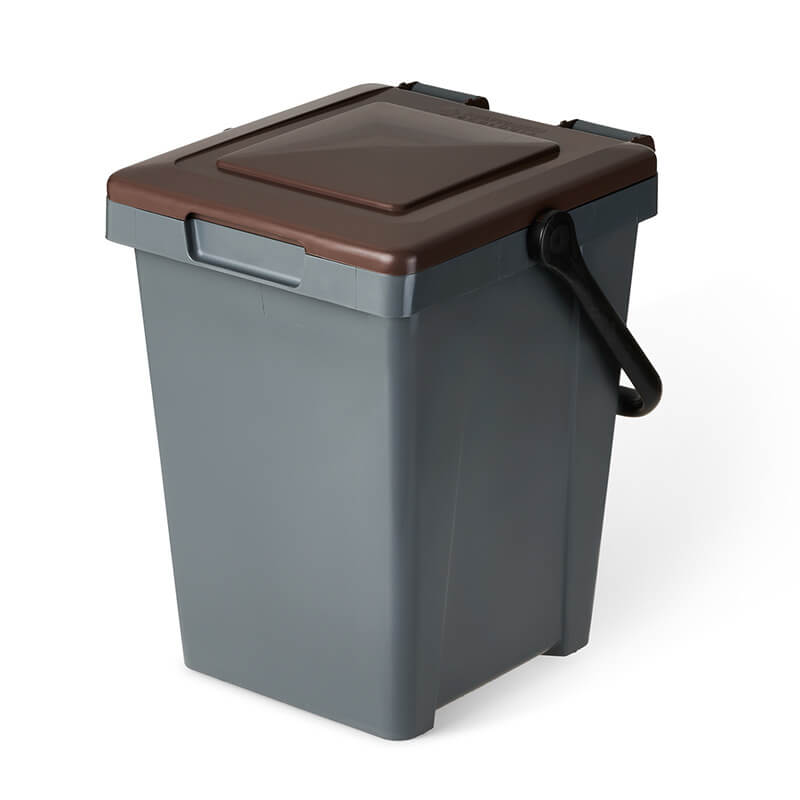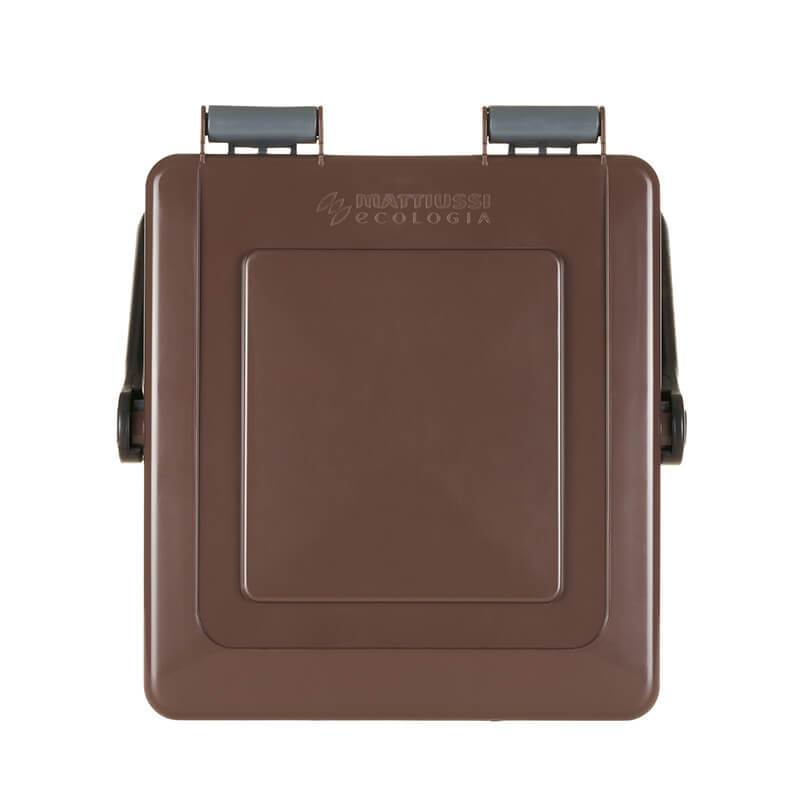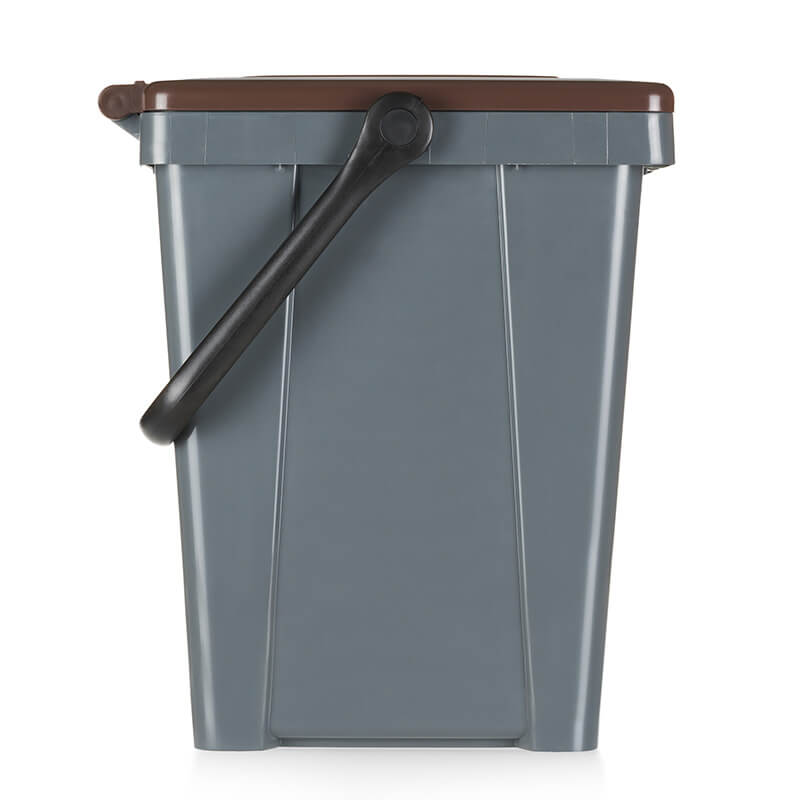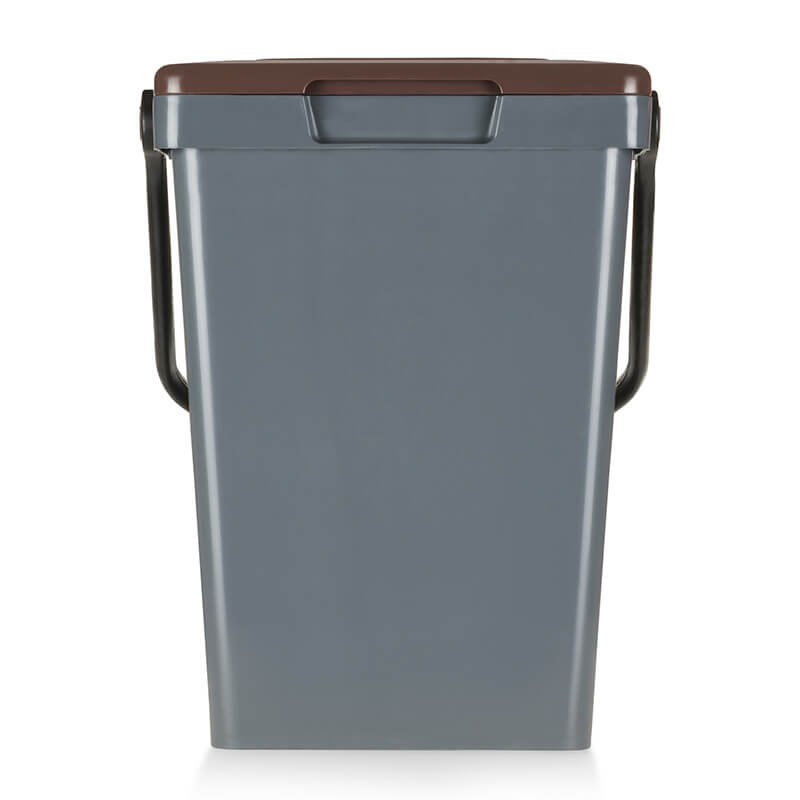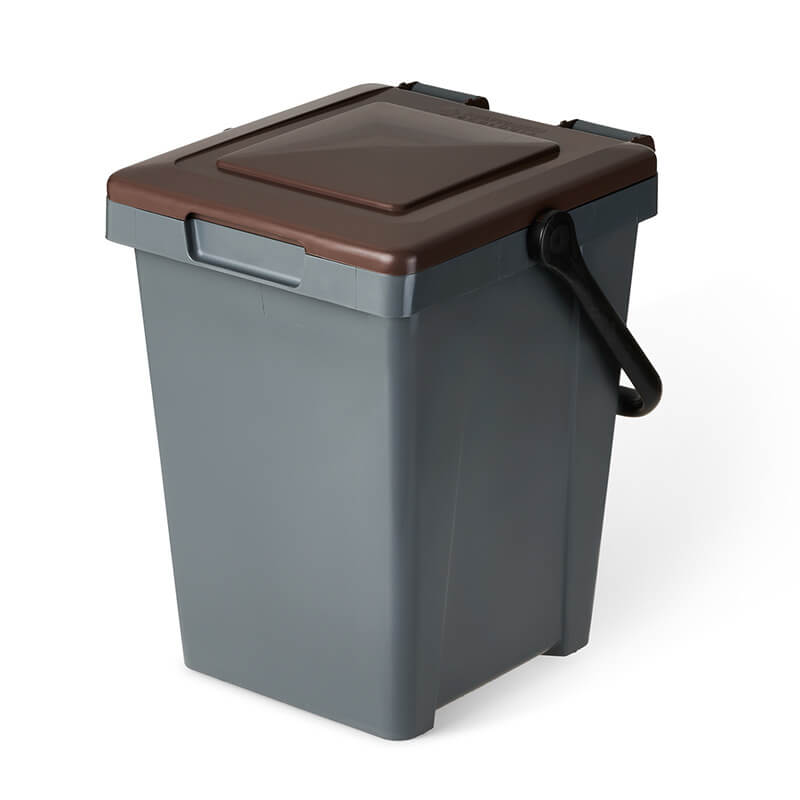 MINIMAX 23_25
FOOD WASTE COLLECTION
MINIMAX+ in its 23- and 25-litre-version for food waste collection is designed to be practical and sturdy, featuring side ridges and a water-shedding domed lid.
side walls stiffened by longitudinal grooves
lid with slightly convex shape and provided with slopes such as to allow rainwater to run off
raised bottom provided with a grip for emptying
tubular handle with lid-locking device and with variable cross section, manufactured using air-moulding technology
optional reflector and RFID tag holder
certified ergonomic product
waste container made with recycled plastic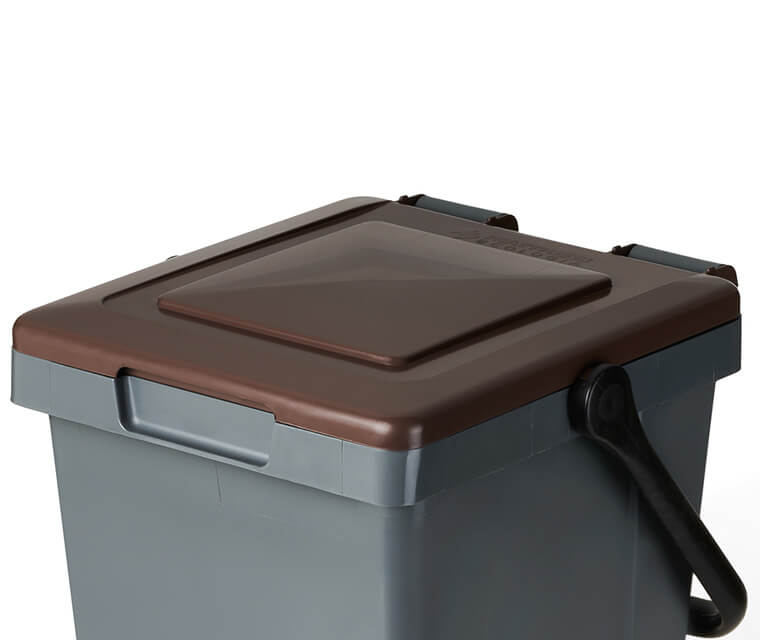 MINIMAX in its 23- and 25-litre-version with brown lid and dark grey body, both in recycled post-consumer PP Second-Life-Plastic, is a classic of sorted food waste collection. For more information feel free to contact us.