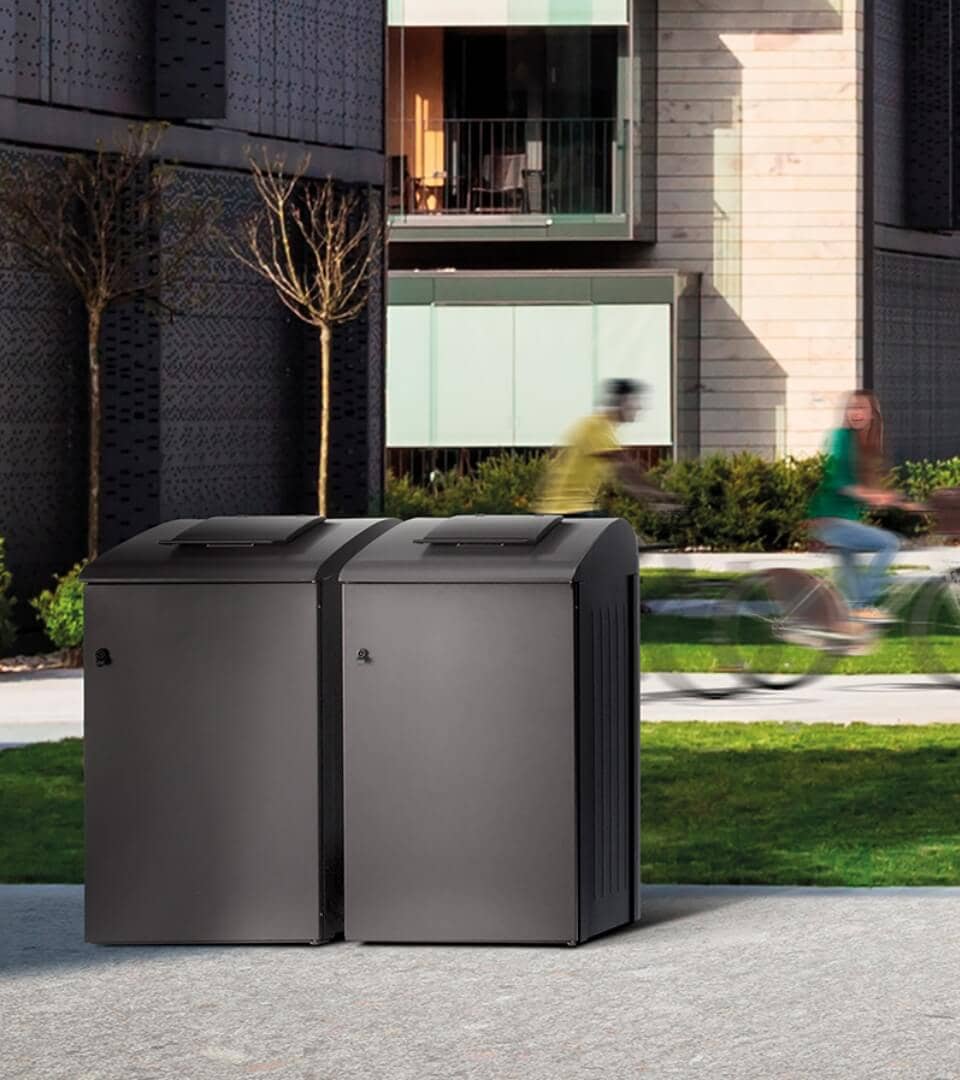 Planning integrated
waste sorting
systems


Integrated systems:
the city is an articulated ecosystem
Mattiussi Ecologia is aware that a single ideal solution for waste collection does not exist, but each setting can express different needs even within a common context.
Mastering the know-how, technology and equipment to accommodate these needs, systematising them, is Mattiussi Ecologia's great strength. Today partners of Mattiussi Ecologia can develop synergetic solutions that are integrated and complementary to each other.
This enables them to offer citizens consistent and convenient waste collection that will have an increasingly lower impact and be more efficient and sustainable.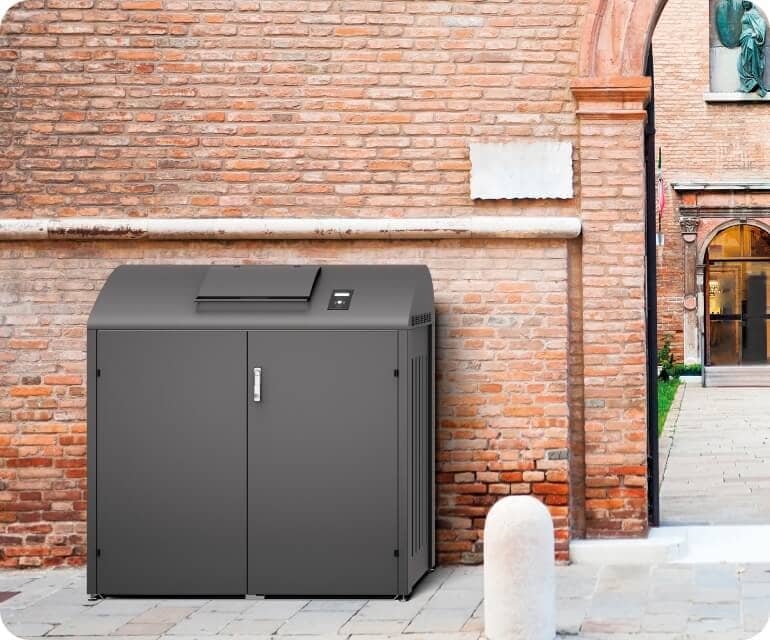 Historical City Centres
Ensure decorum
and functionality
A city's historic centre has always been its visitor's card and living room.
Minimising visual impact, blending the colours and shapes of equipment in with the materials and settings typical of our historic city centres is the challenge Mattiussi Ecologia has set itself.
The portfolio today includes a variety of solutions in terms of volumes, materials and level of finish in order to meet the needs of more exclusive and discerning settings.
At the same time full functionality and accessibility for users and operators is retained enabling ideal interaction with the equipment by both citizens and businesses that live in our cities and bring life to them.
Residential
Agglomerations
Ensure control
and service
Mattiussi Ecologia offers various possible solutions for the management of apartment complexes, an element that is always key to debates on the most effective collection modalities.
It does so by taking into account the architectural arrangement, social composition and layout of residential complexes, and offering a range of solutions suited to the environment and characteristics of the setting.
Measuring and control systems are also introduced in line with the requirements of waste management companies and collection goals.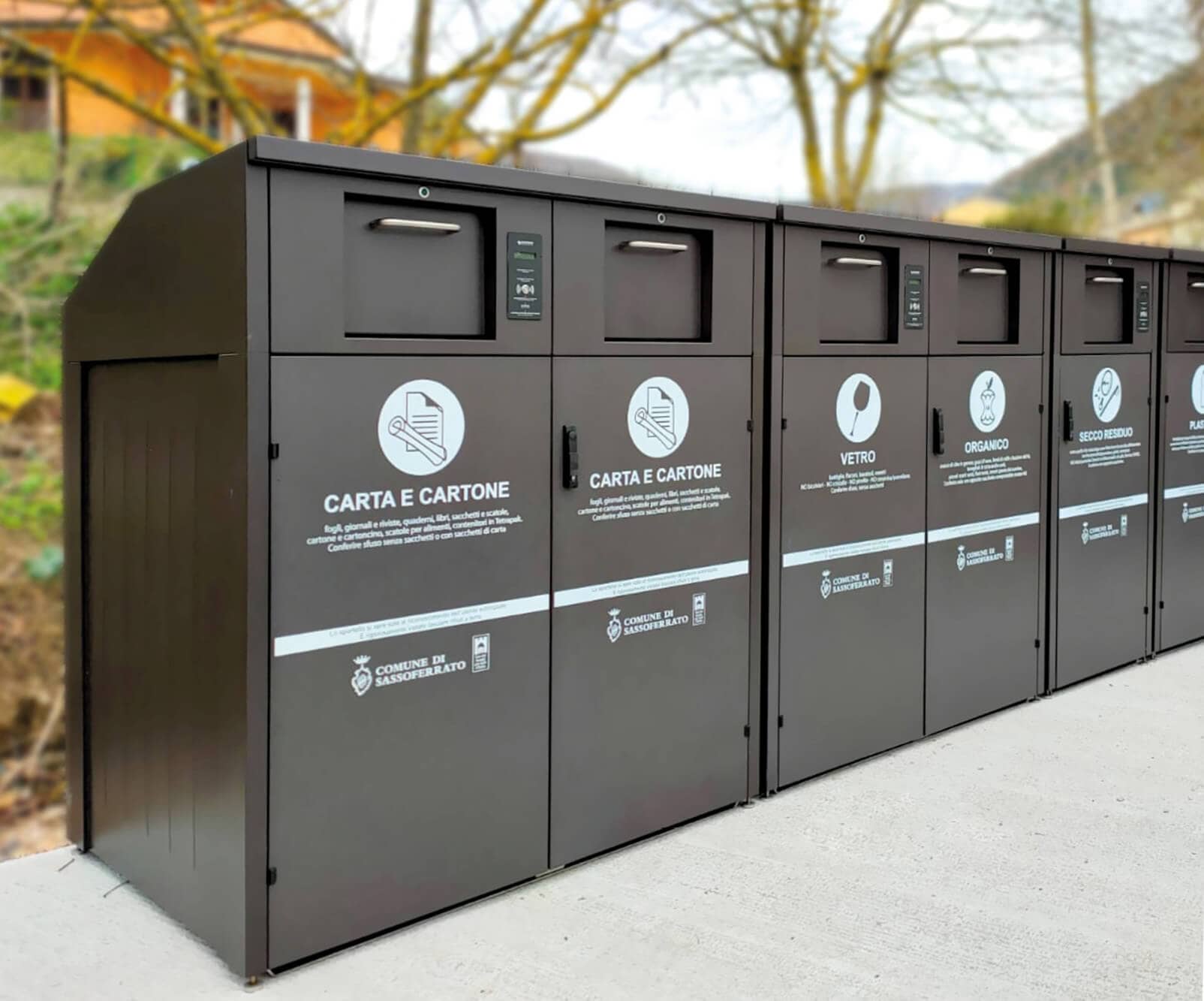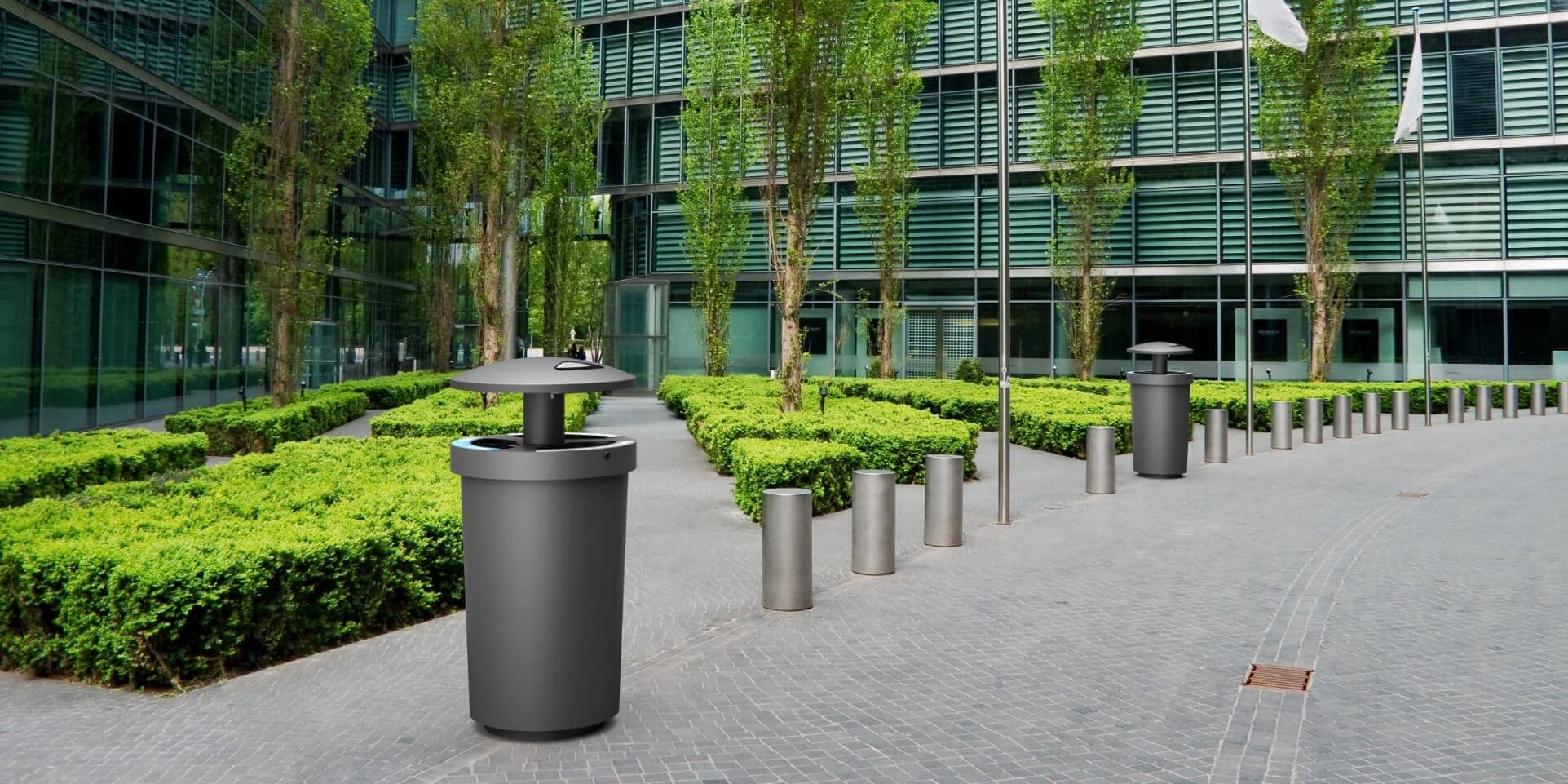 Small towns Scattered houses
Ensure
functionality and service
The territory is often characterised by being dotted with small villages or scattered communities in rural or hilly settings, often far away from the main population centres.
This situation implies that managers must put various solutions in place to render collection rounds more efficient and base these on a logic of sustainability.
Mattiussi Ecologia intervenes in this context by offering solutions that can be fully integrated with the systems in use in different settings, which make it possible to restrict the use of containers to those entitled and at the same time measure their filling and performance.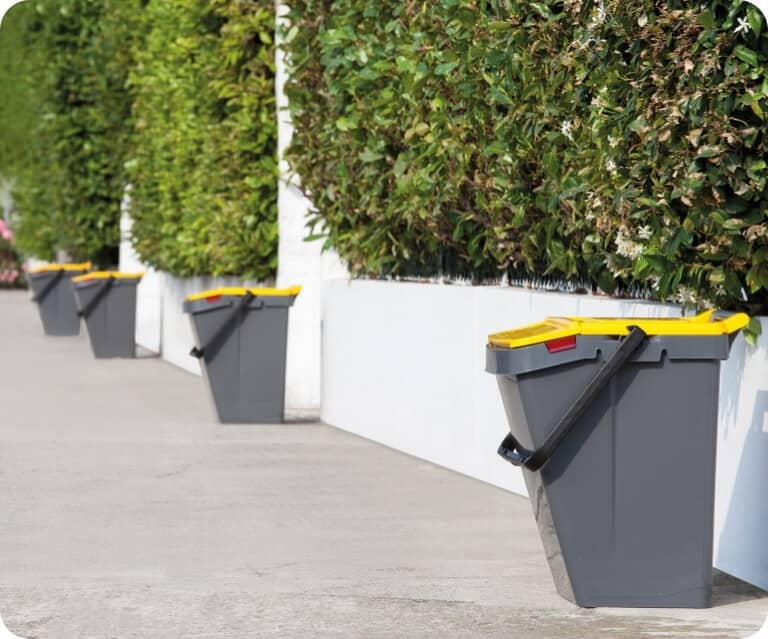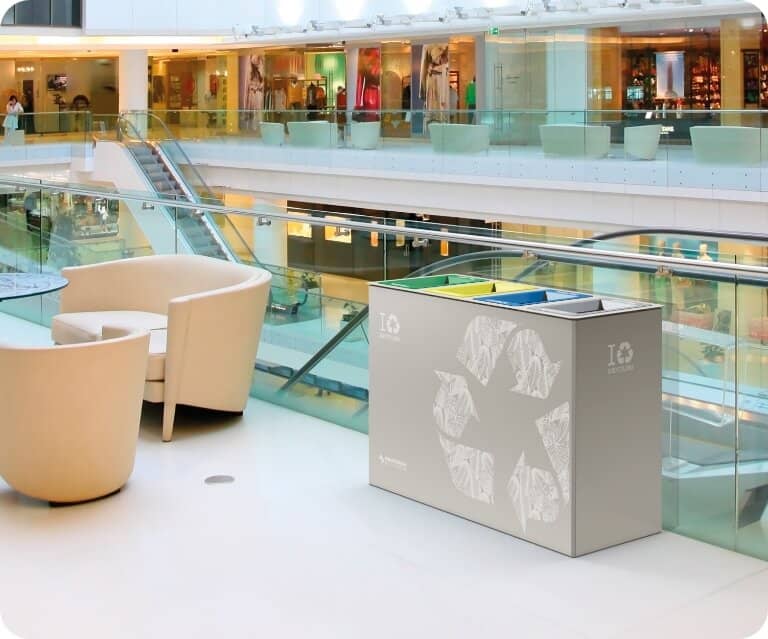 High Attendance
Areas
Ensure control
and functionality
Buildings where large volumes of people naturally congregate - such as shopping centres, residences, accommodation facilities, universities, stations and airports – need a collection system that is consistent between the different environments comprising it.
The Mattiussi Ecologia portfolio of solutions succeeds in integrating all these spaces, offering users consistently an articulated system of waste collection, which thus becomes more simple and intuitive, involving and empowering every person.
House keeping companies will be able to better manage and handle waste discreetly, disposing of it in the most suitable and practical way.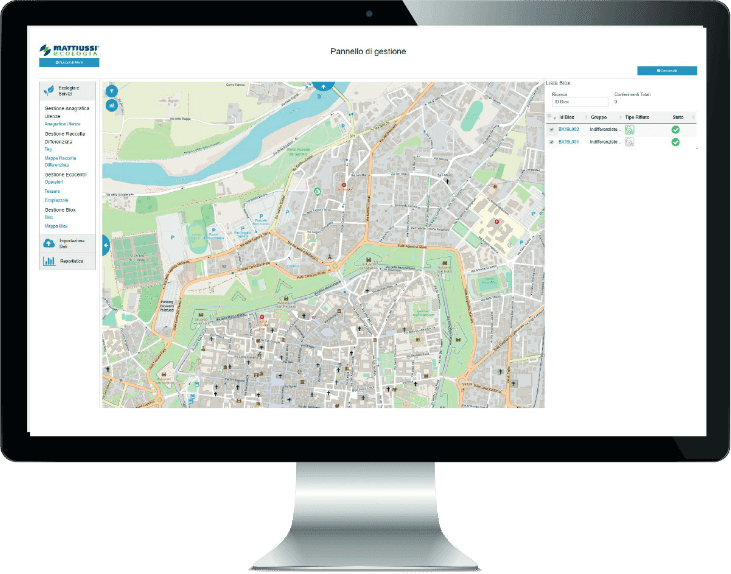 Integration
In a context in which manufacturing and data management form an essential condition for a modern and efficient system, the Mattiussi Ecologia approach continues to do a specific job extremely well: producing safe, efficient, precise and professional solutions.
Therefore, by maintaining a strong core business in the manufacturing of waste collection hardware, it has worked extensively with long-term partners with proven experience in order to guarantee the optimum, targeted and competitive solution to managing and handling system data at all times, including data already in use by offices and management.
Specific waste collection projects
All input coming from the market, territories and partners is lifeblood to Mattiussi Ecologia, and enables the Company to best express its design ability and the on-going activities of the Research and Development Department.
This means that Mattiussi Ecologia today also represents the opportunity to give body, framework and life to the specific, customised and characterising solutions of a subject, territory or project.
The Company has in fact a great deal of experience with regard to specific and delicate supply chains - such as used vegetable oils, glass, textile waste, etc. – all developed to address the specific need of a partner through tailored design development and prototyping.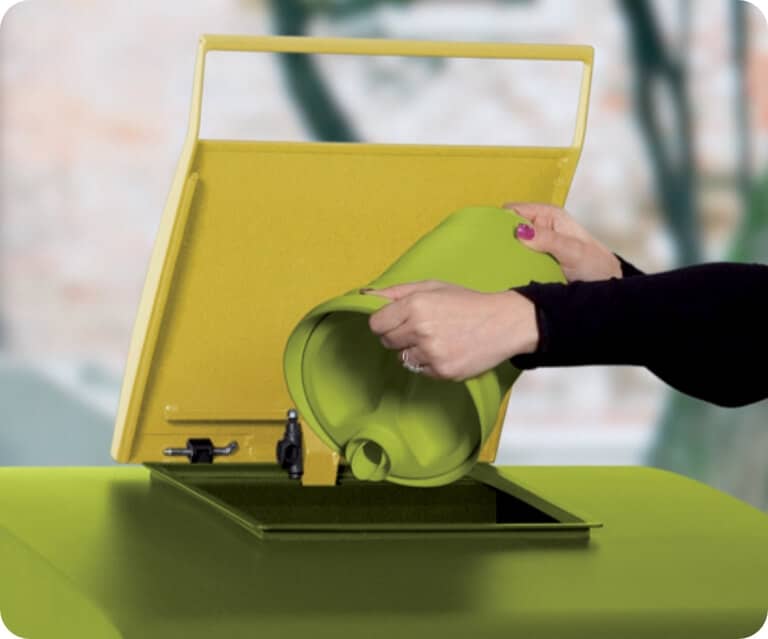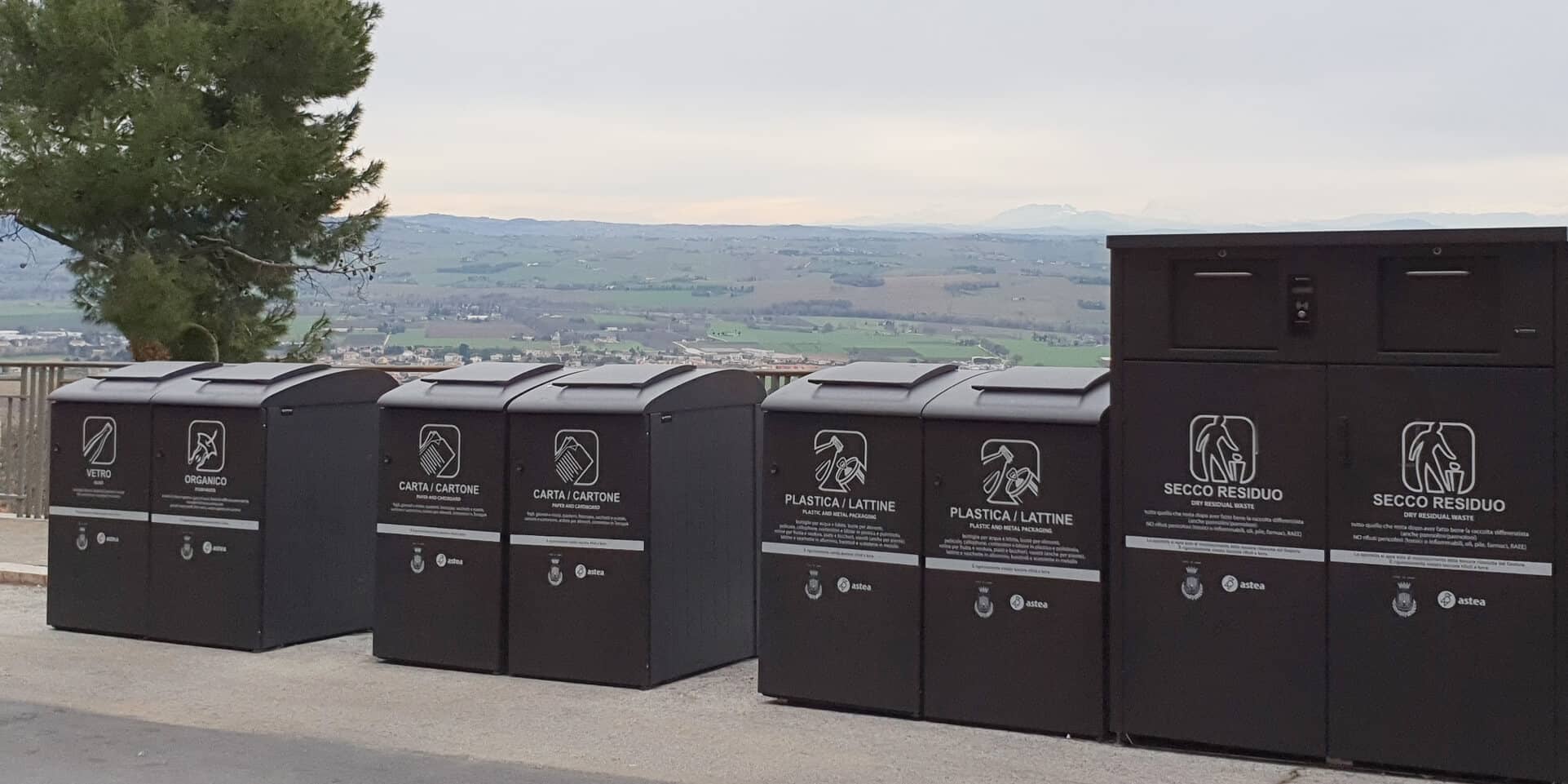 For more information feel free to contact us.