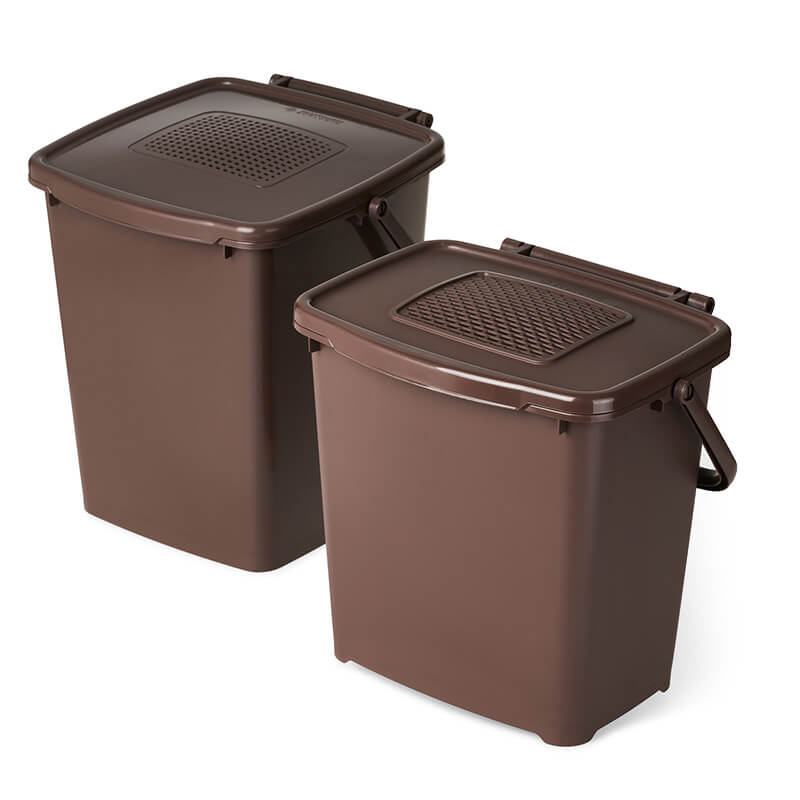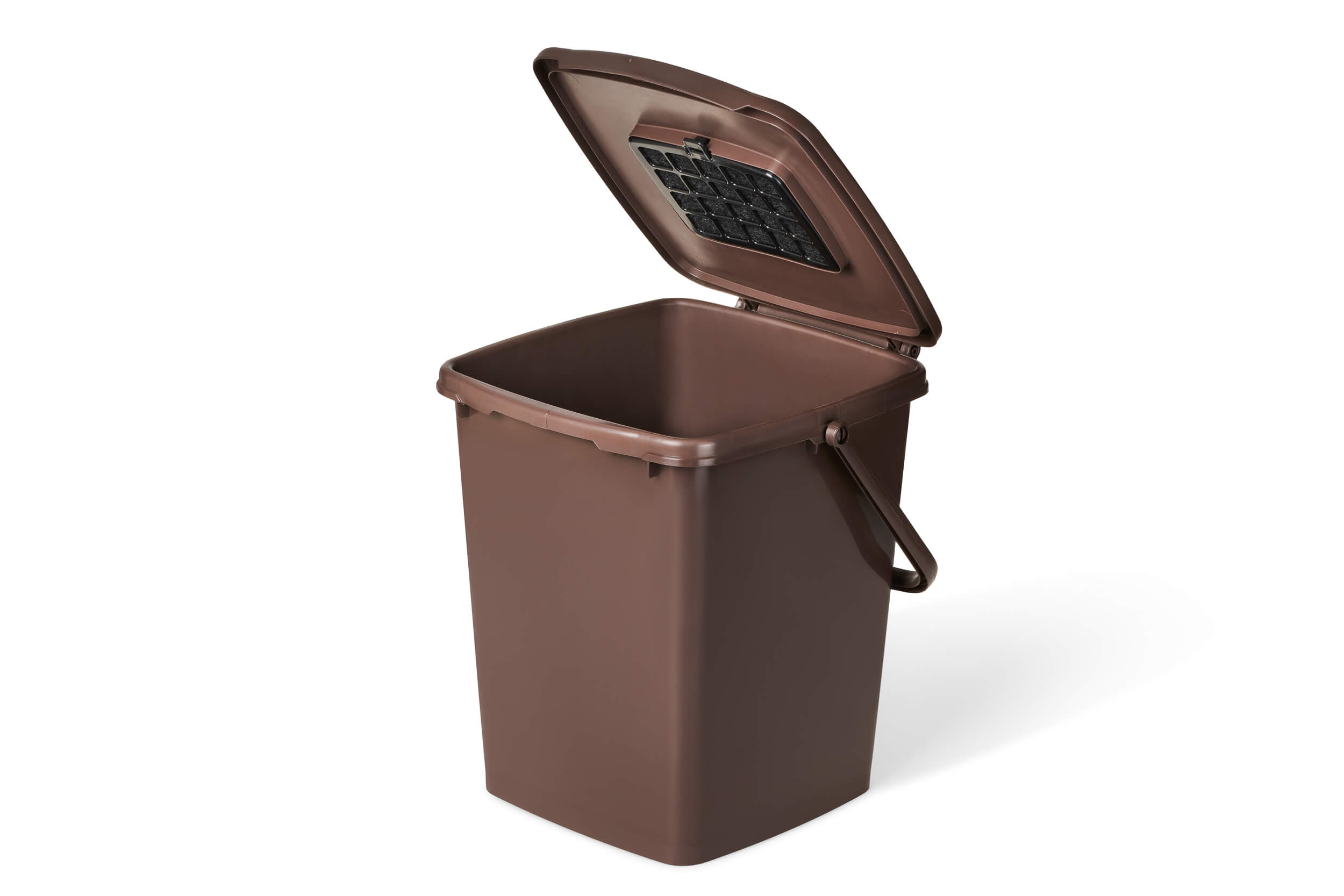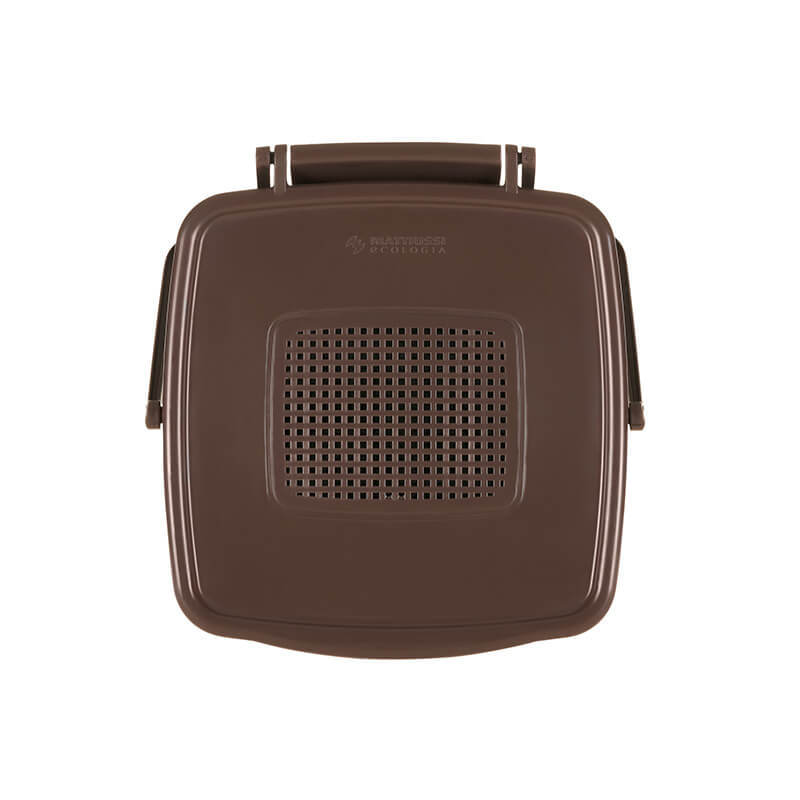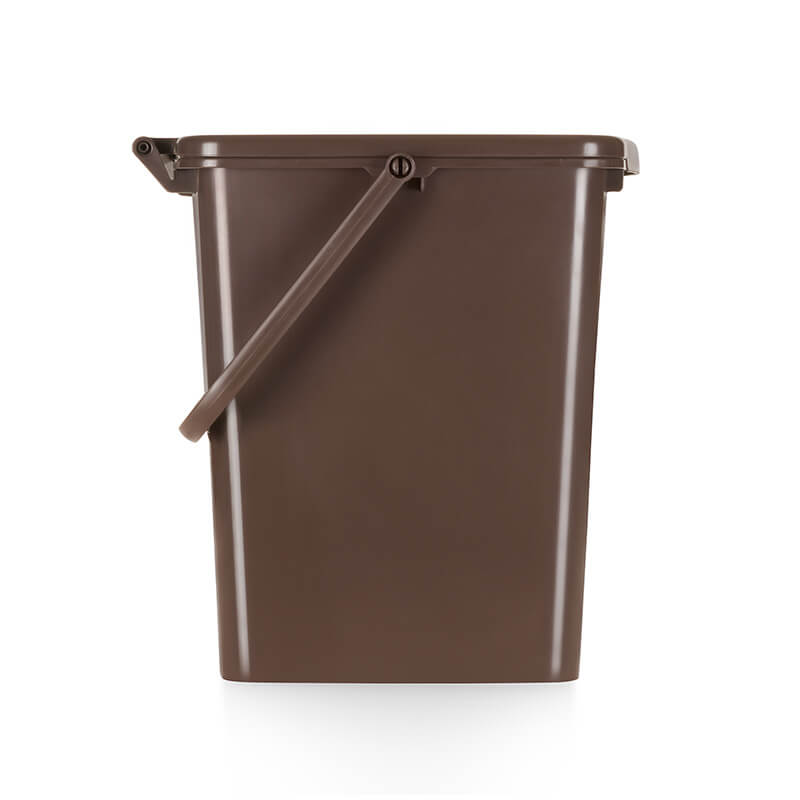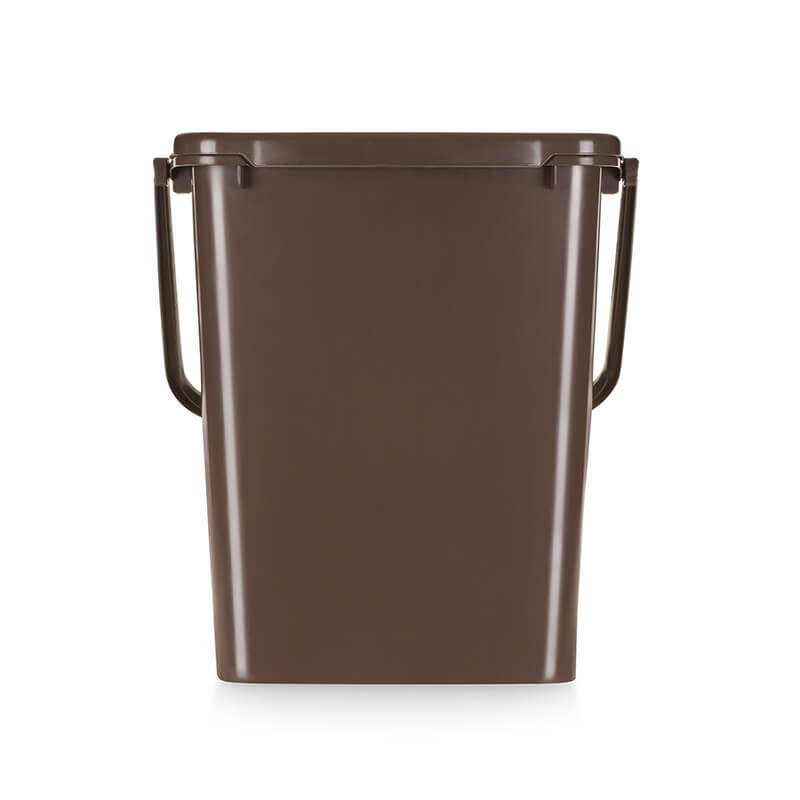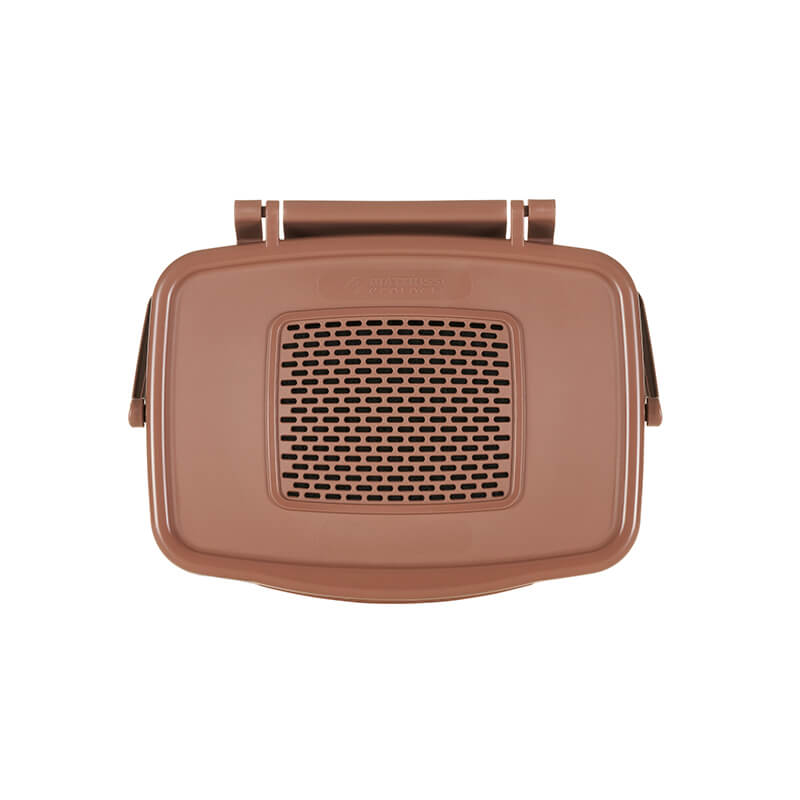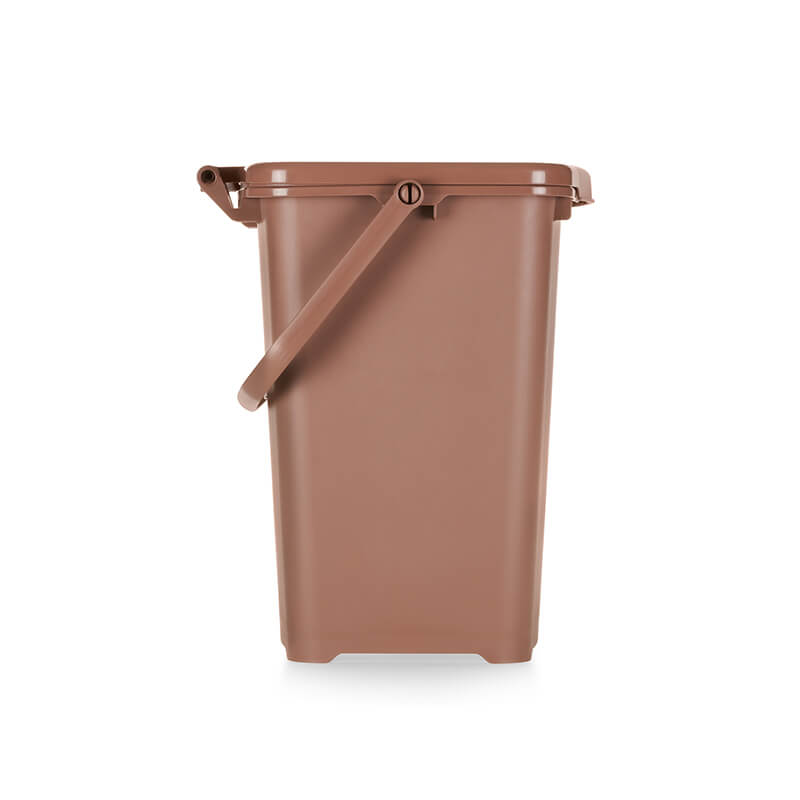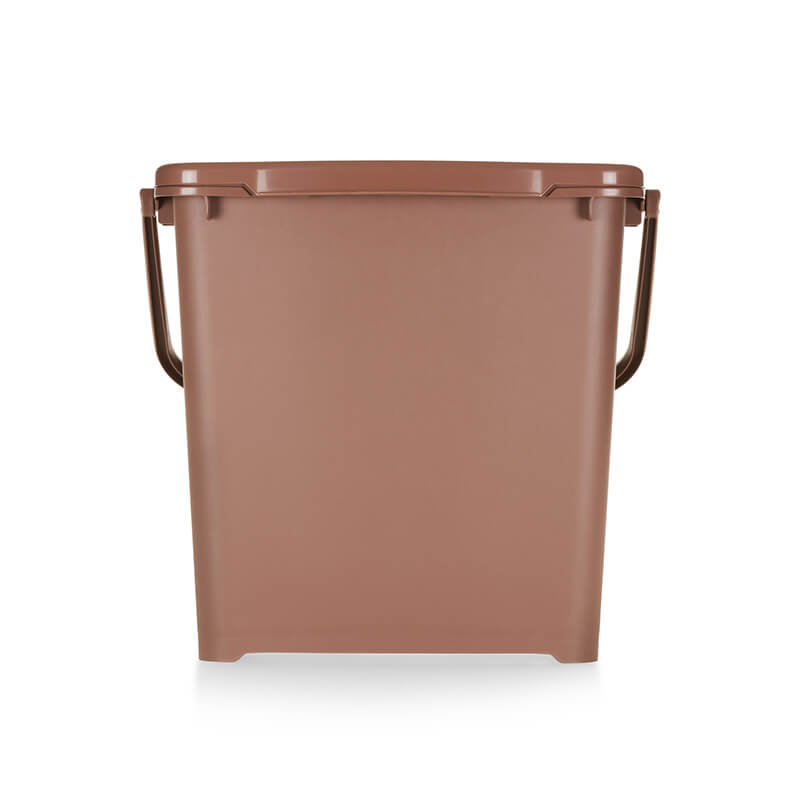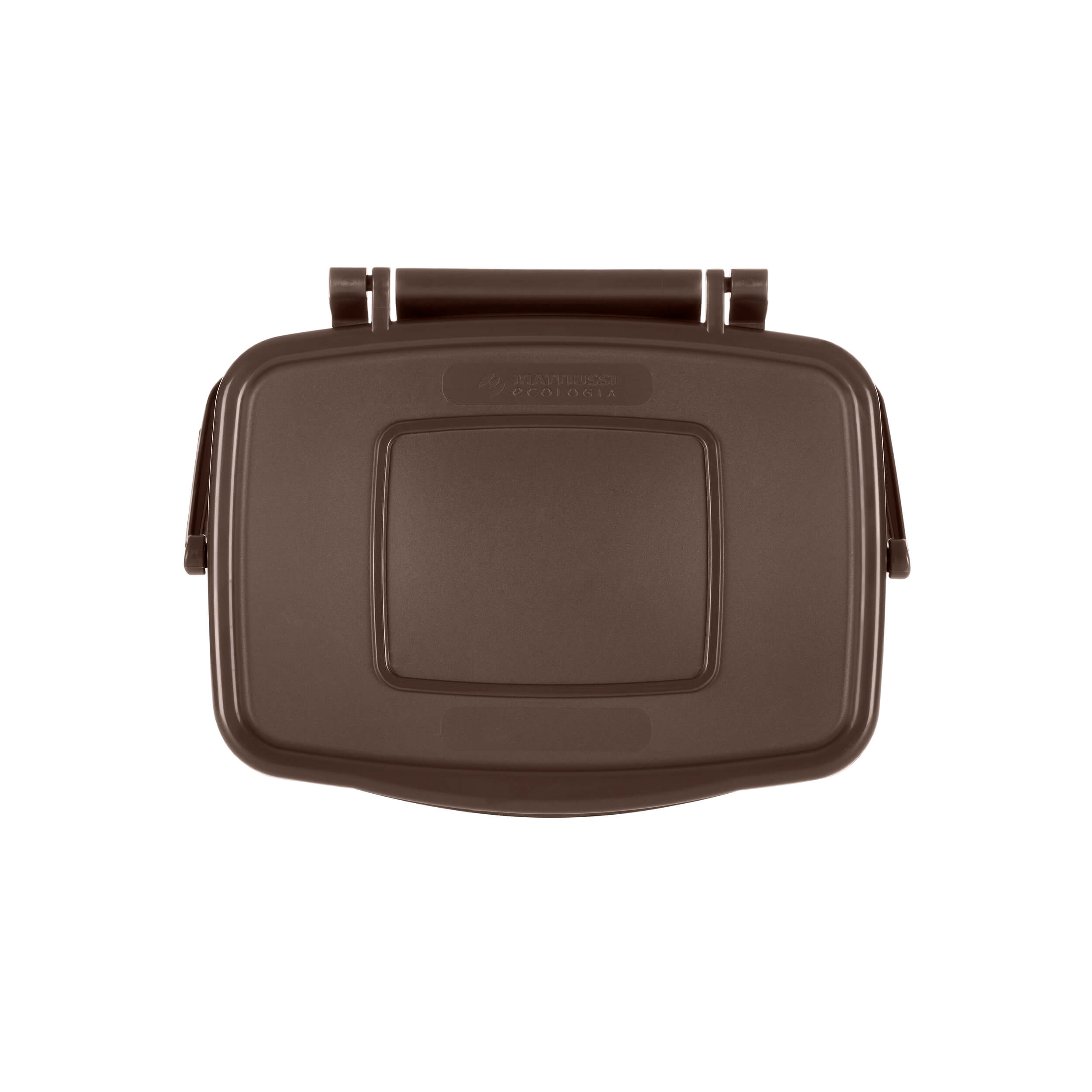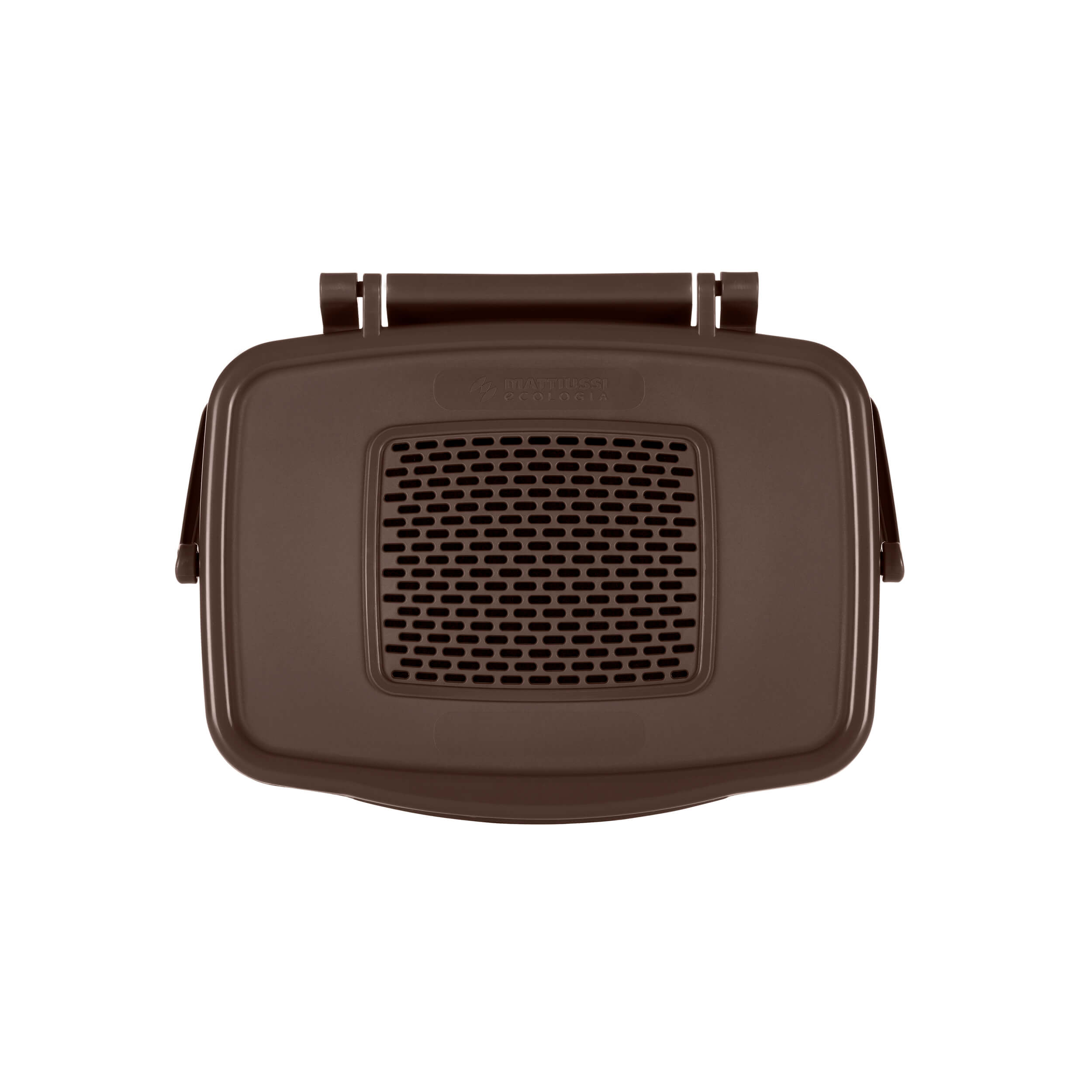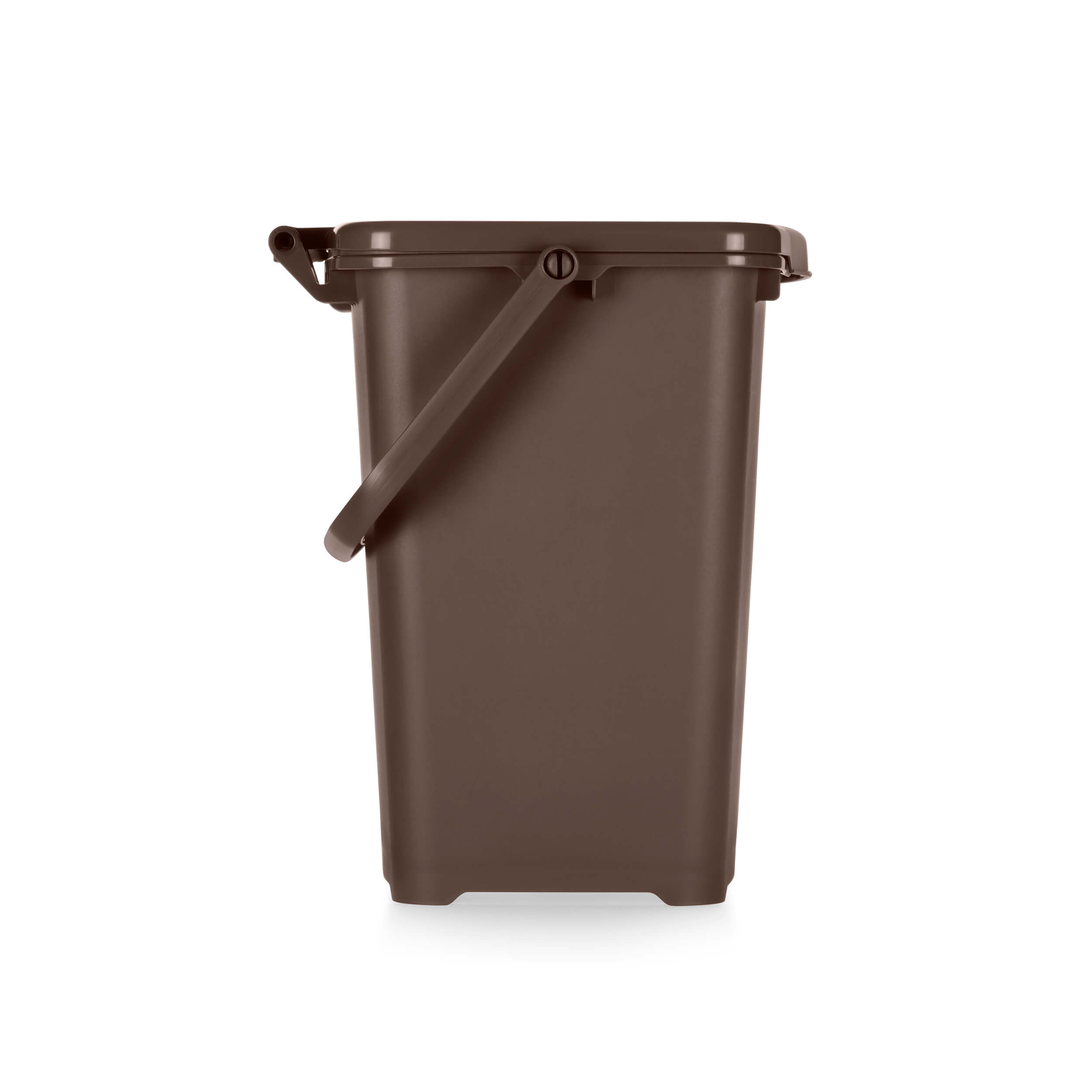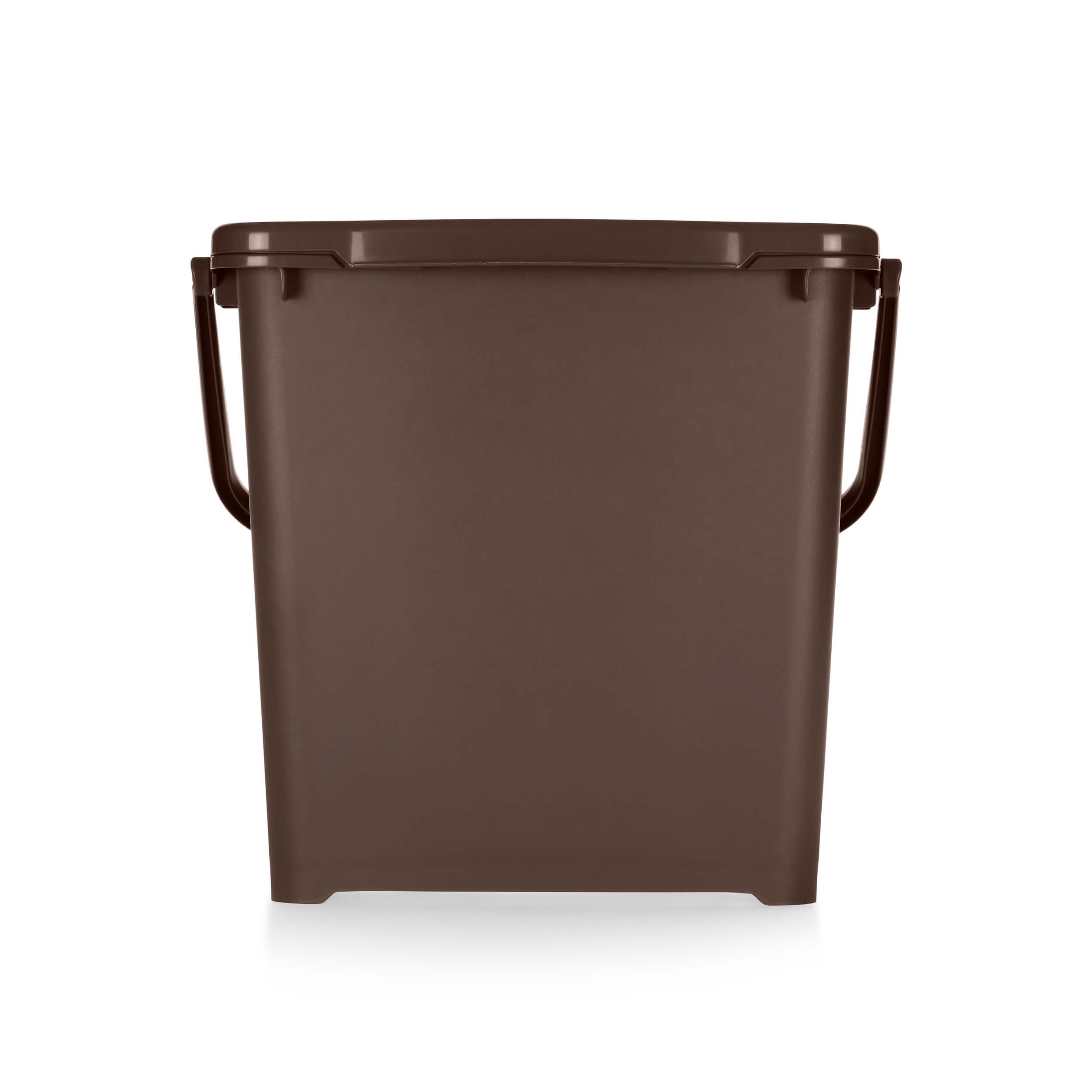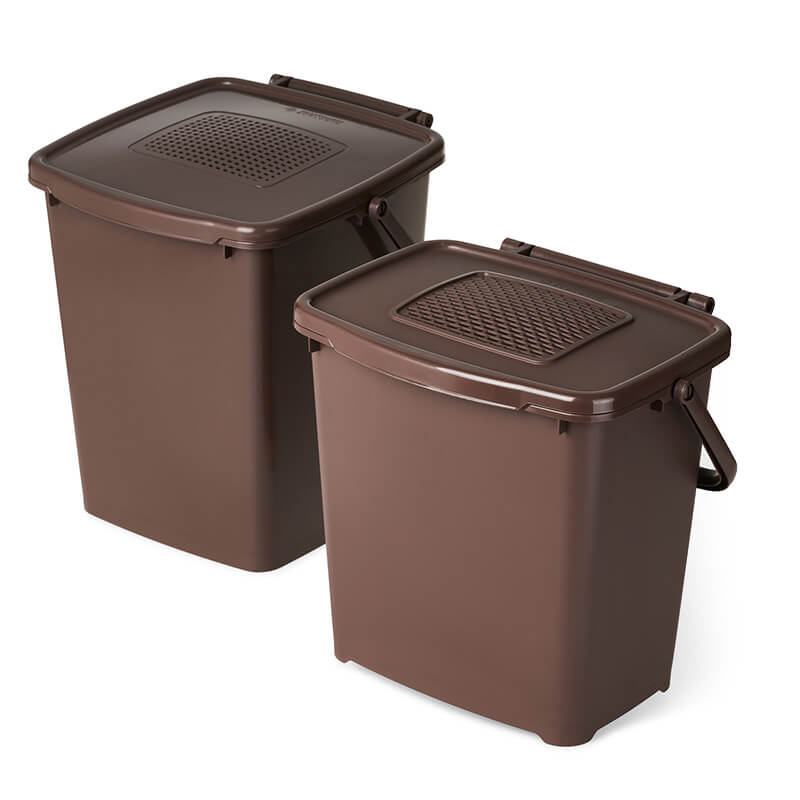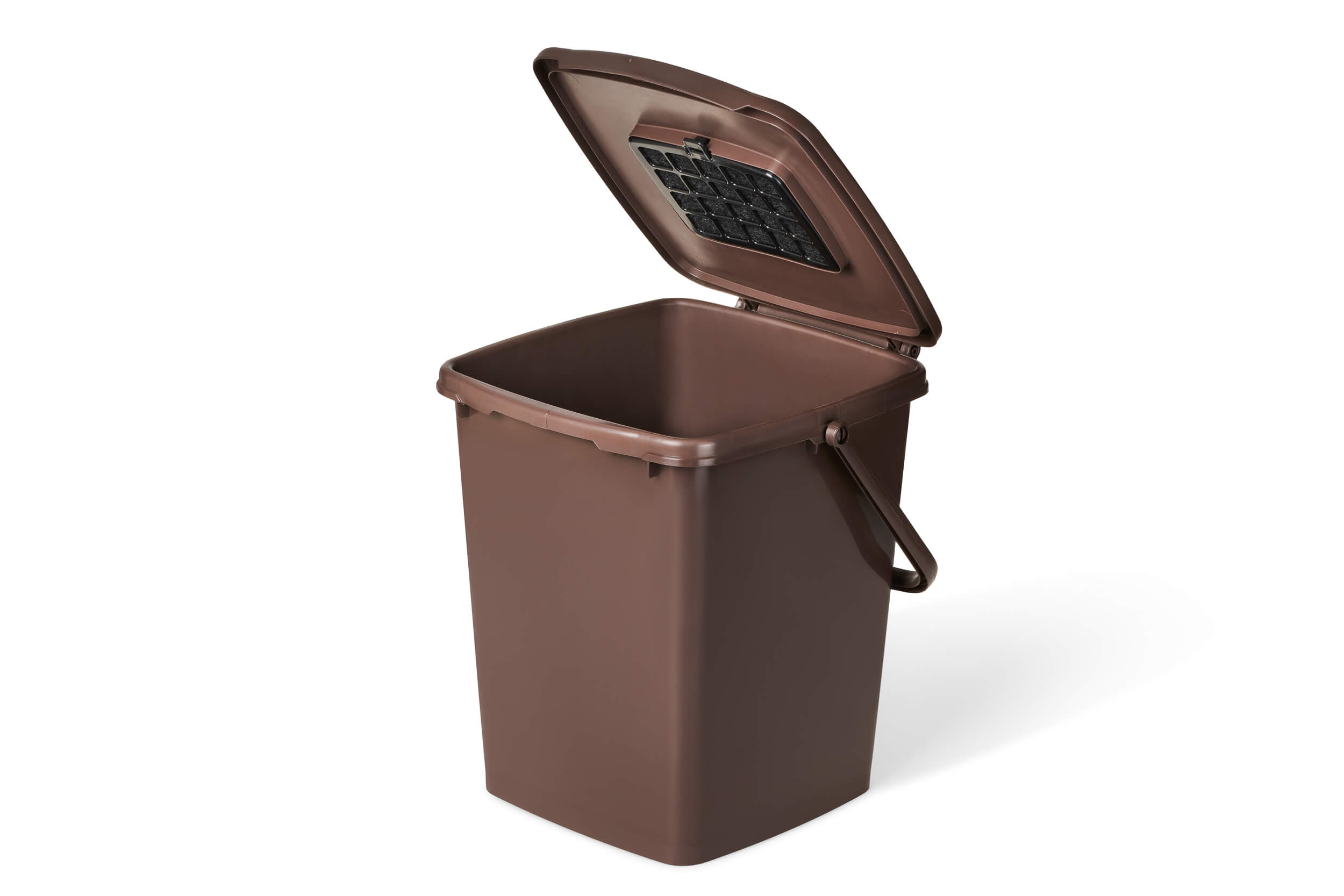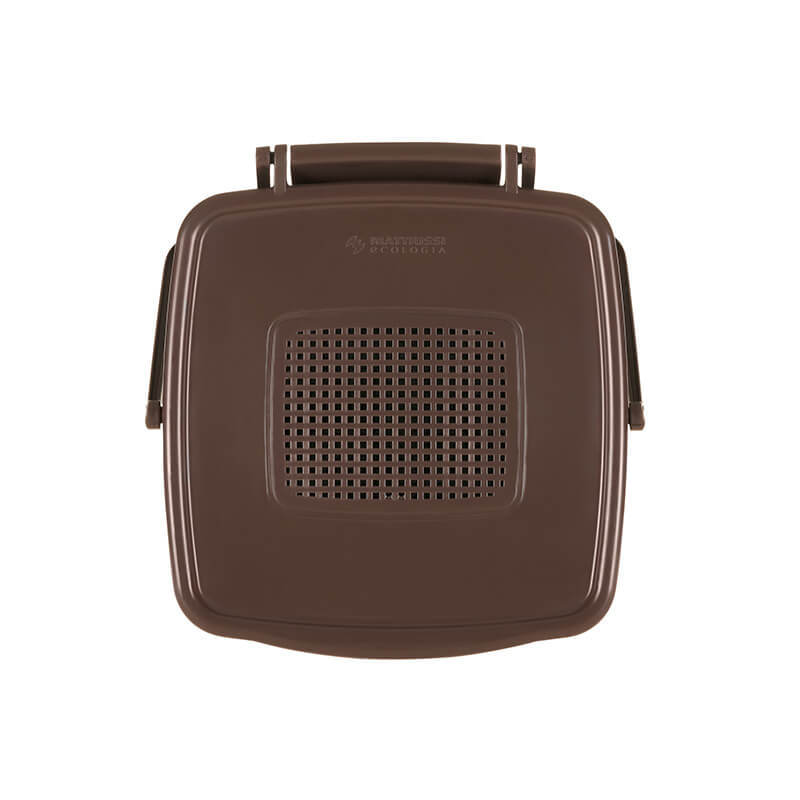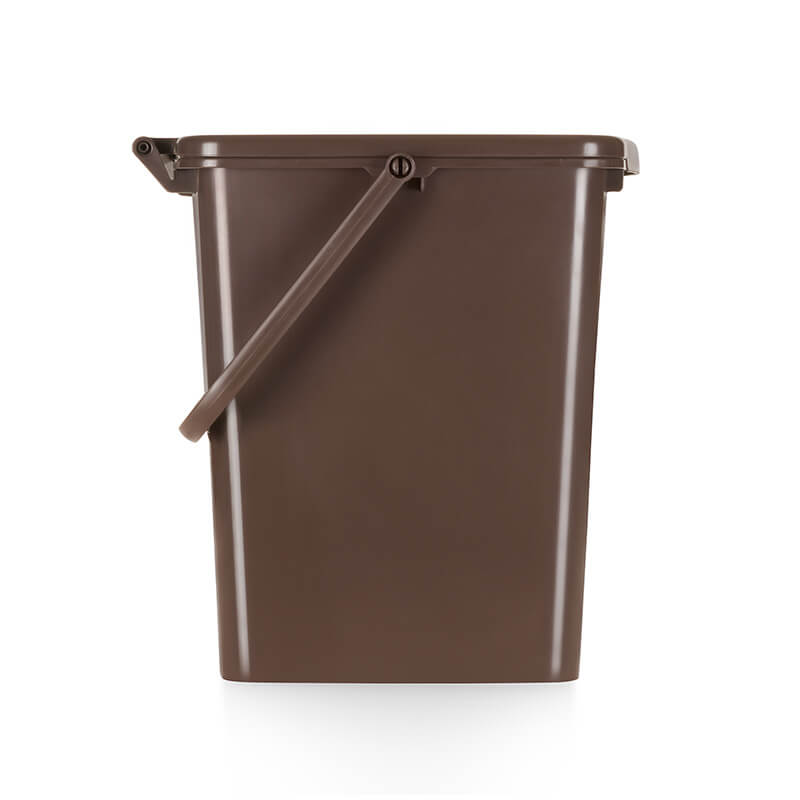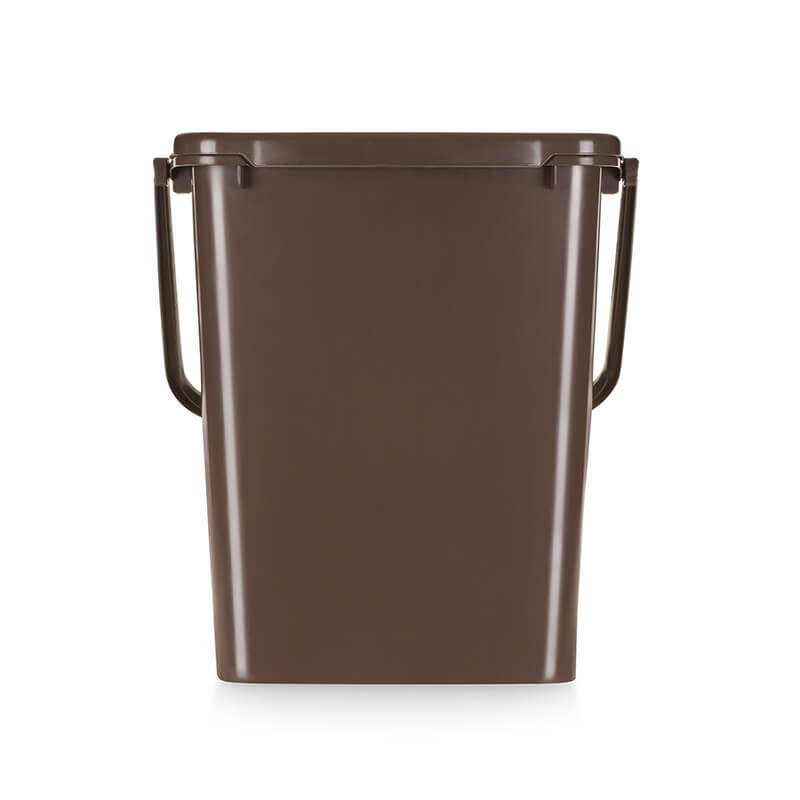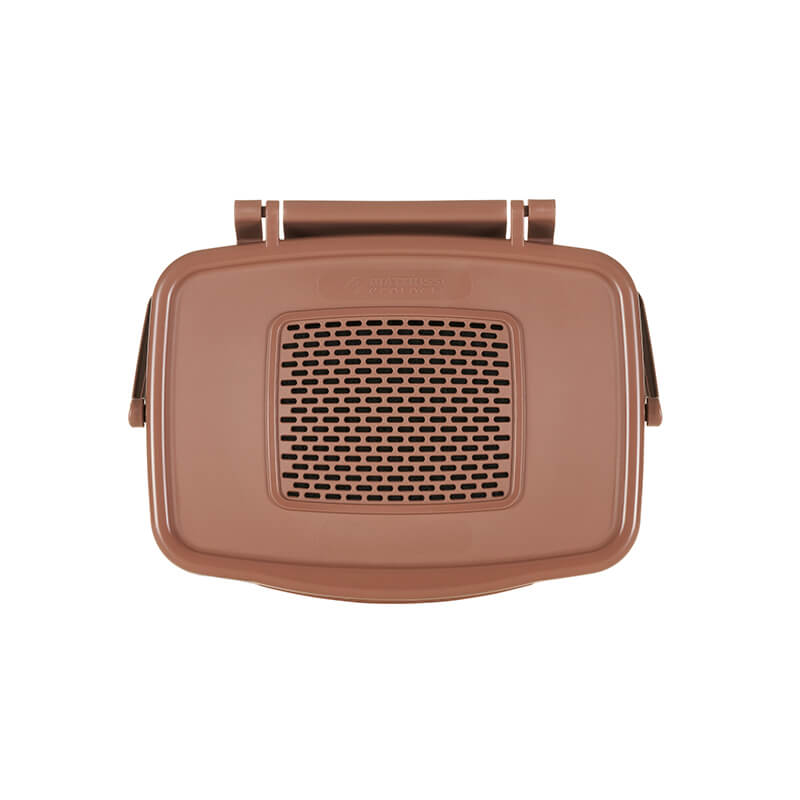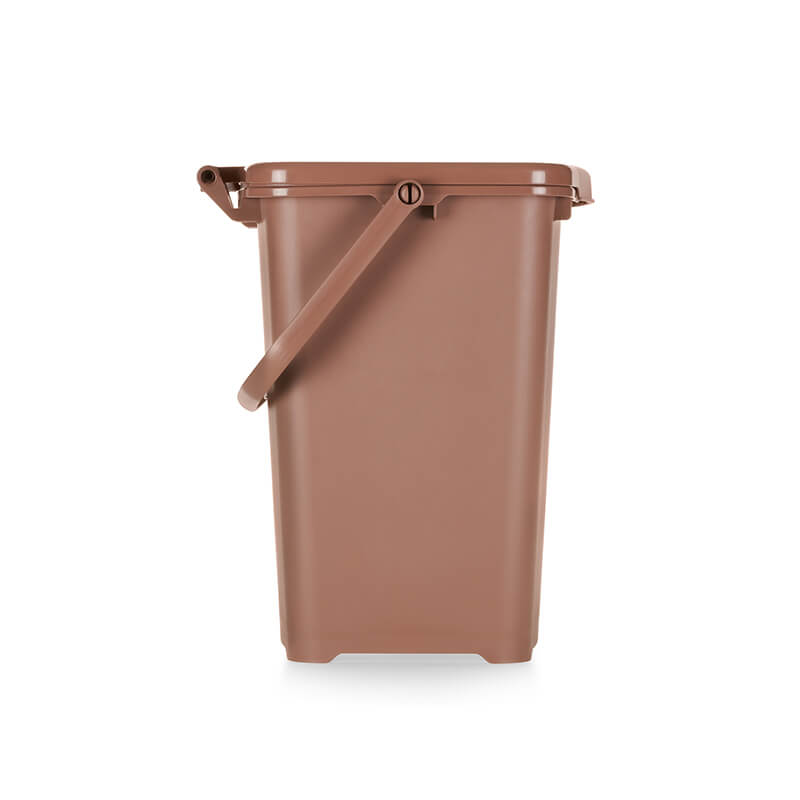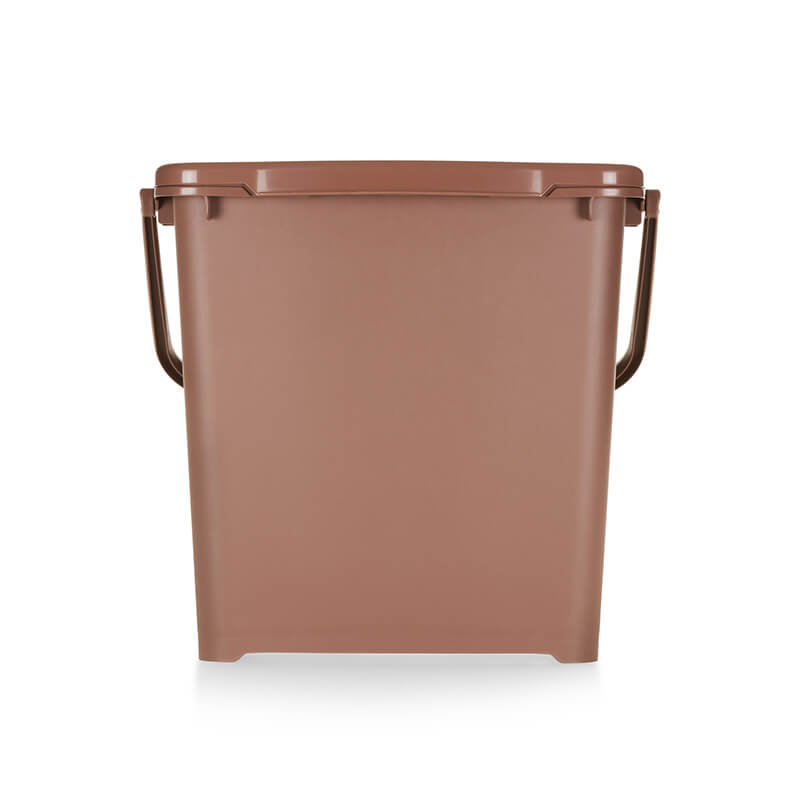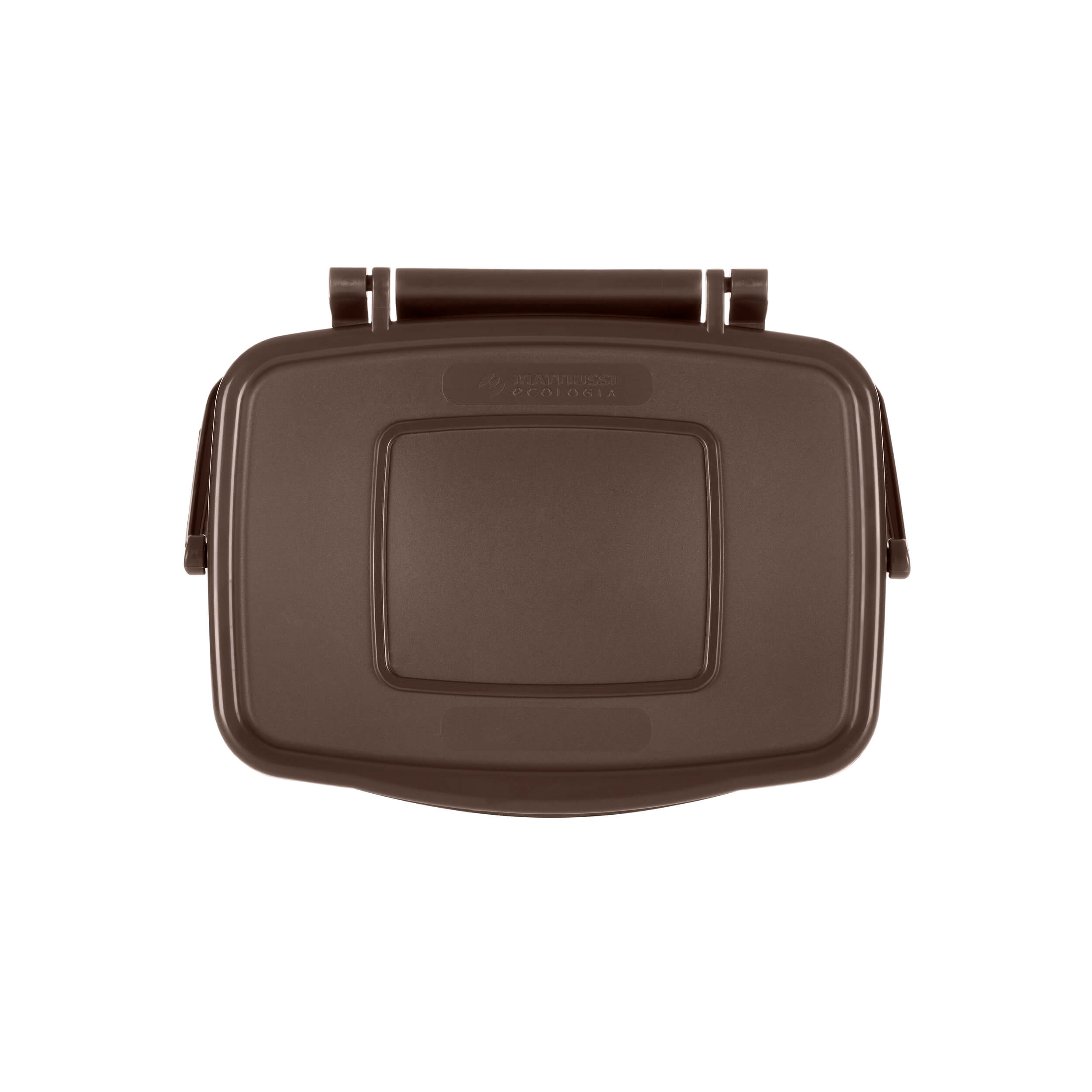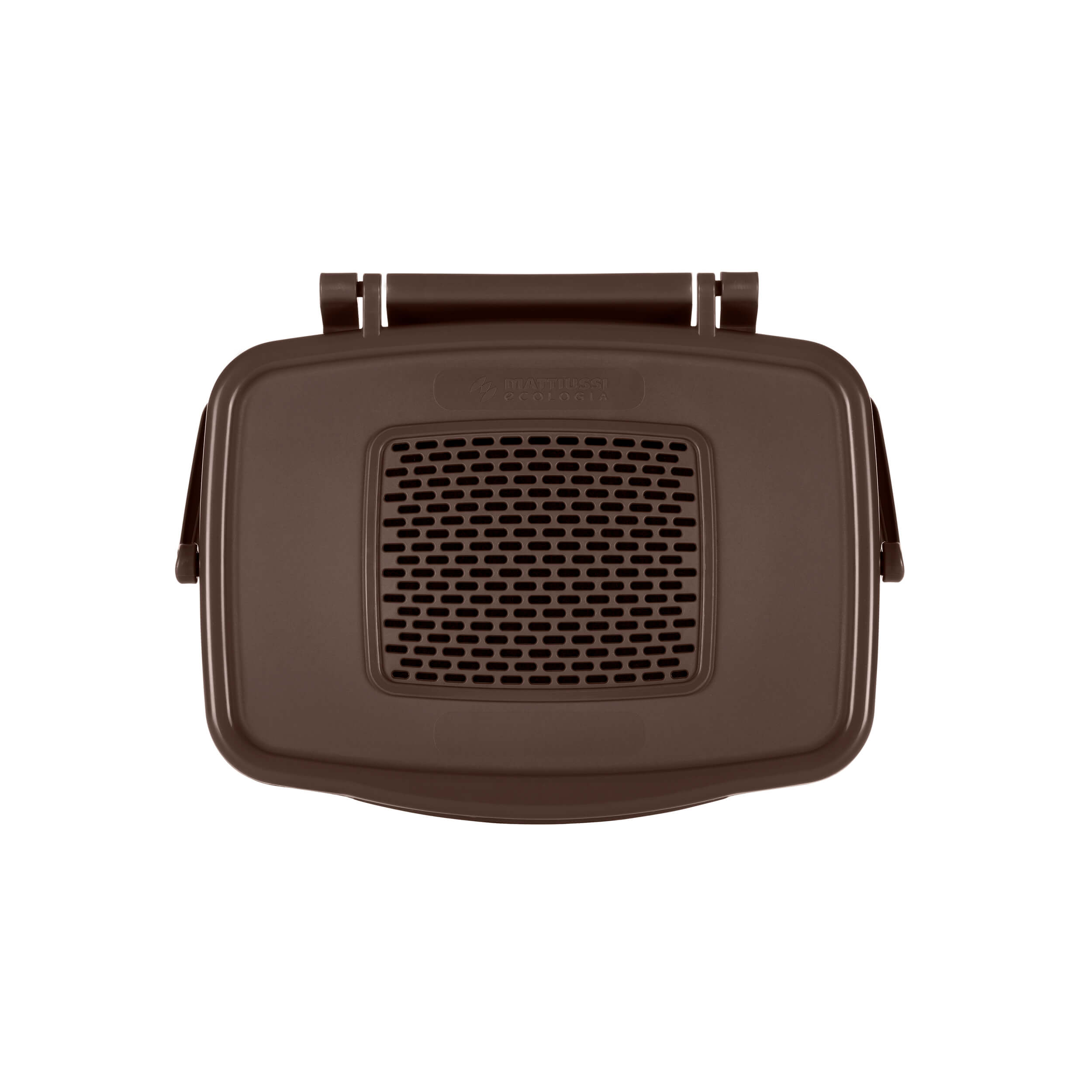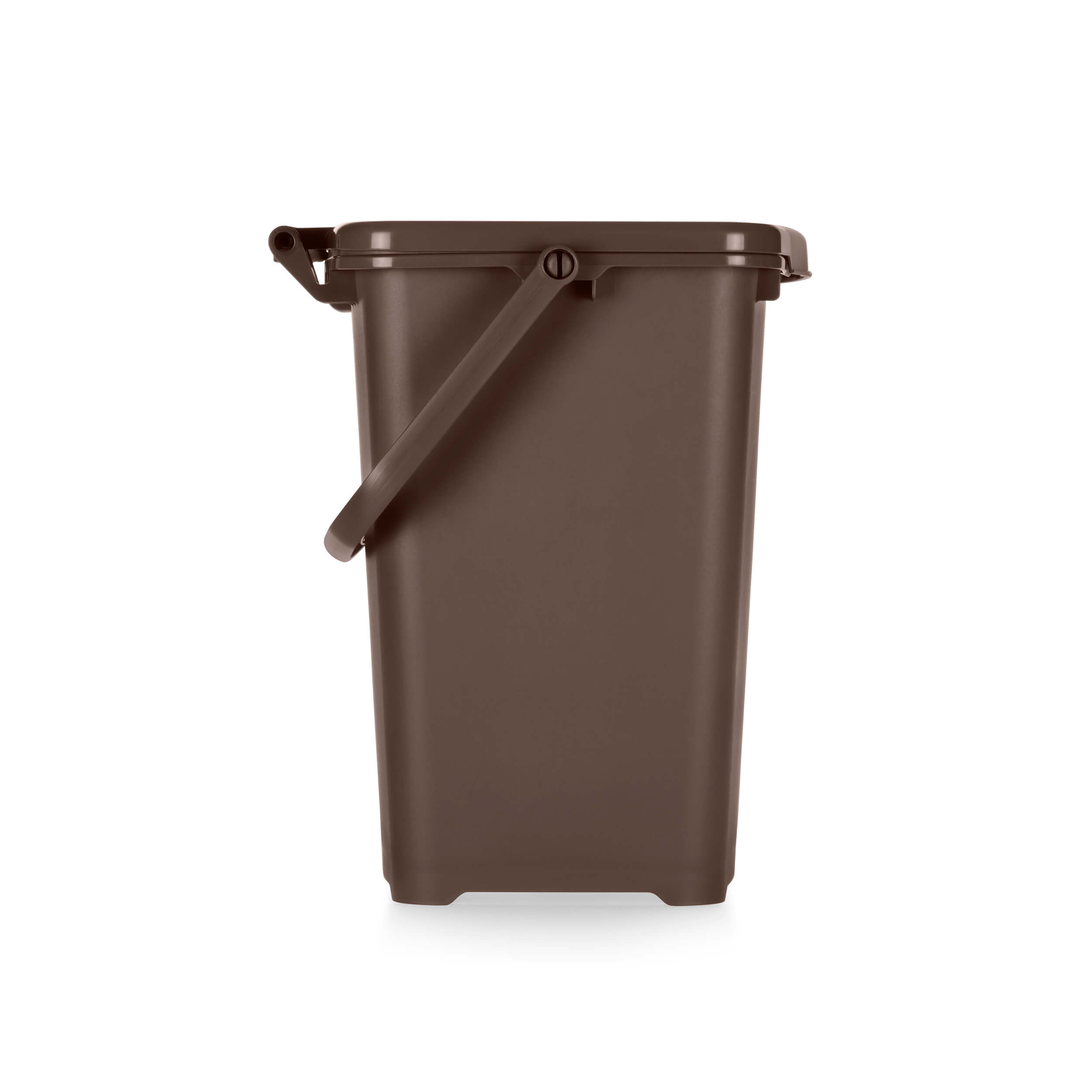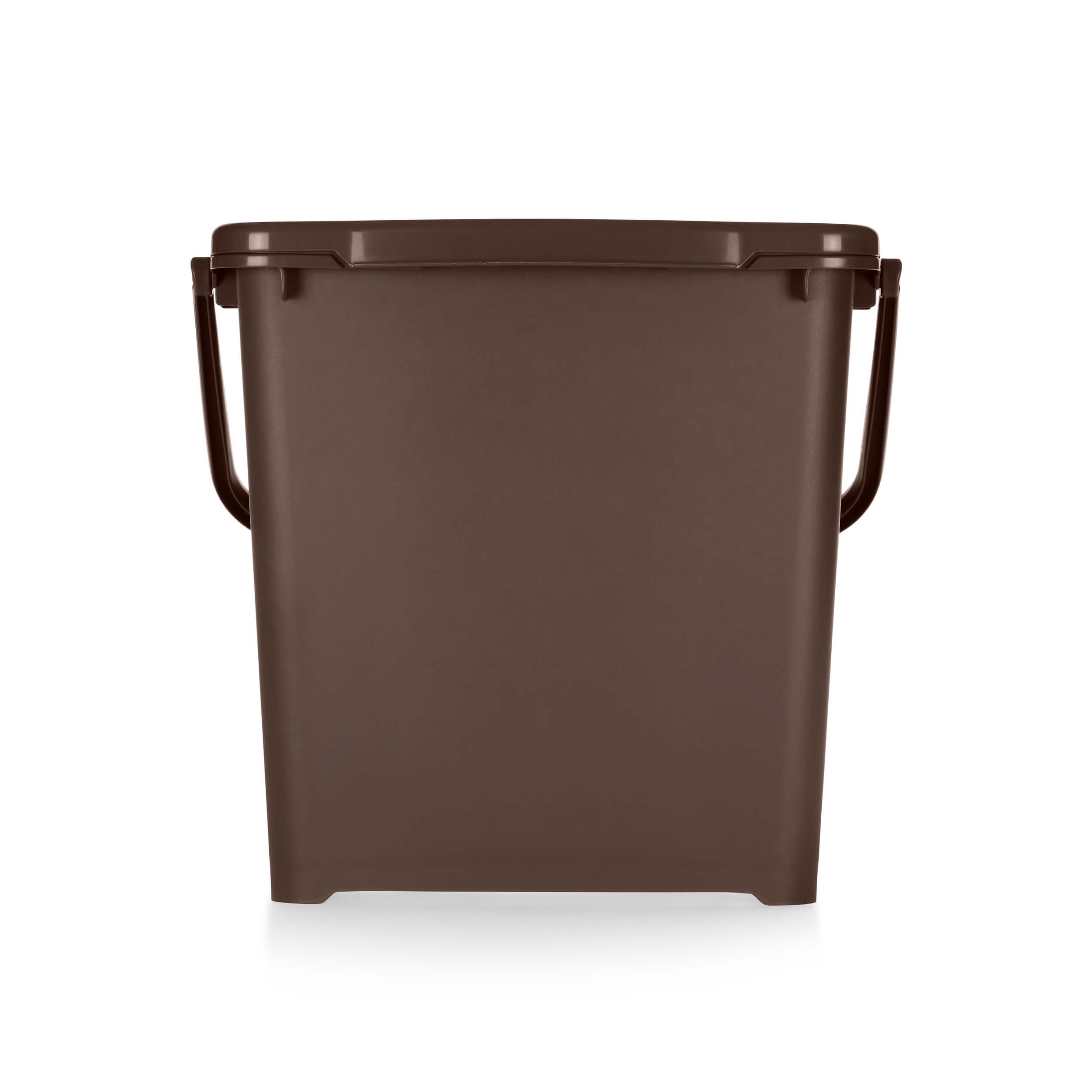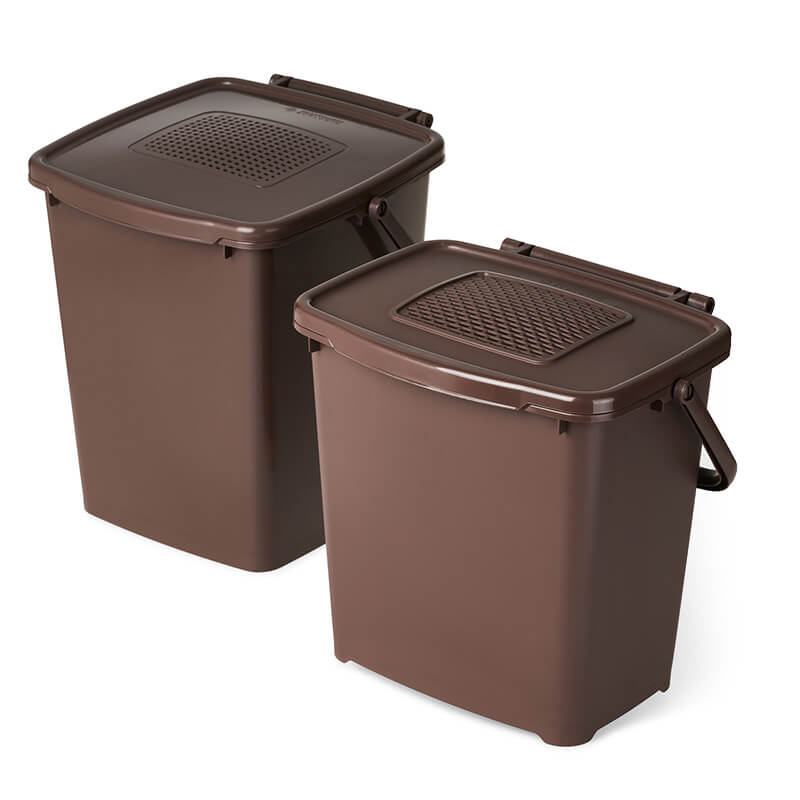 MINIMAX PRO 7_10
FOOD WASTE COLLECTION
Design R&D Mattiussi Ecologia
This 7-litre and 10-litre kitchen caddy for sorted food waste collection combines the practicality of a solid body with an optional vented lid.

The new rectangular shape of the 7-litre-version makes it easier to insert food waste into the kitchen caddy.

MINIMAX PRO 7 and 10 are also available with an optional practical grid inside the vented or solid lid that can house an odour filter.

The clip on the lid and the contoured edge ensure a tight seal.
vented or solid lid available
optional odour filter housed in a special grid inside the lid, measuring 110 x 90 mm
clip on lid for tight closure
contoured edge for a tight seal
rounded handle with H-shaped section
matt finish for MINIMAX PRO 7
non-standard colours per MOQ
waste container made with recycled plastic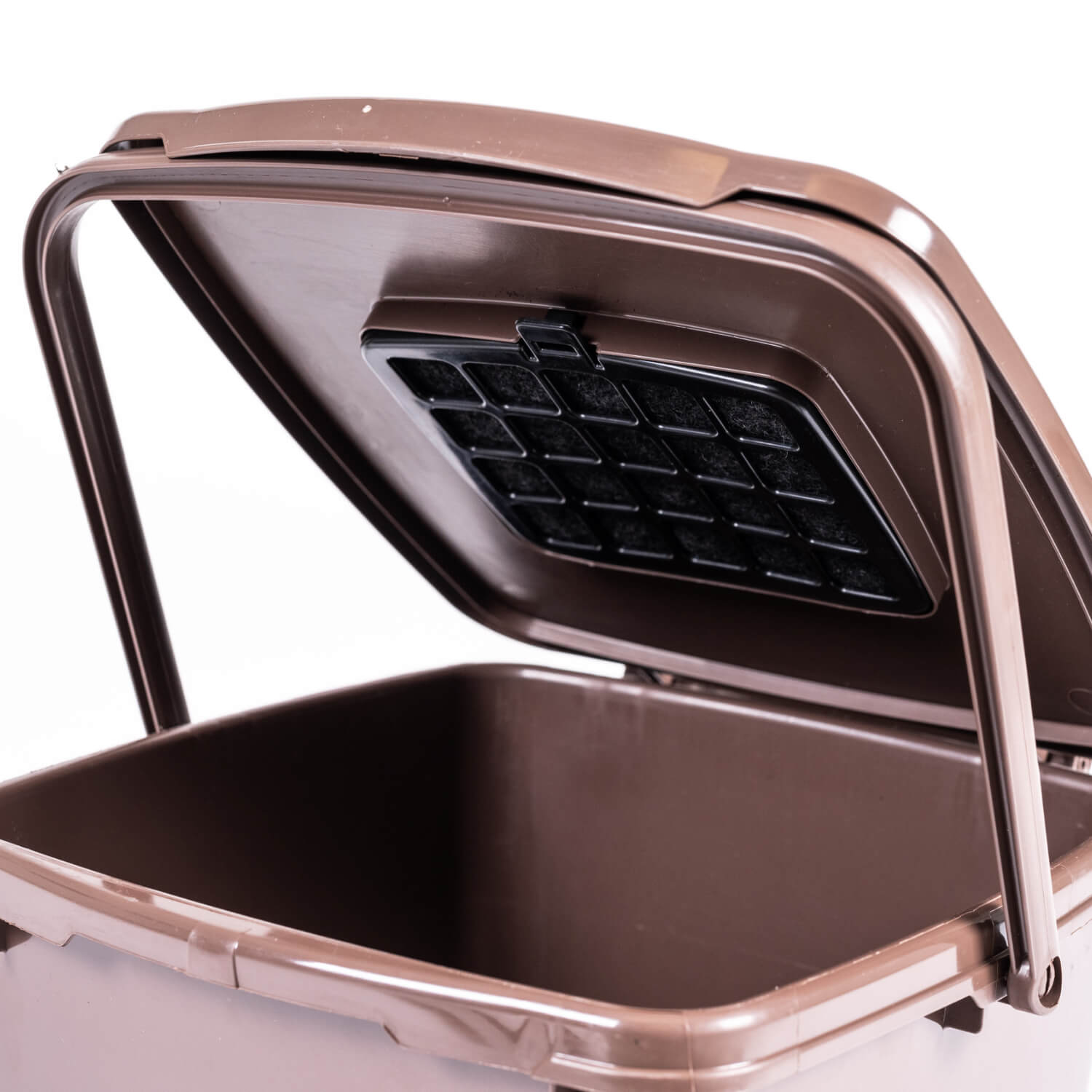 The inside of the vented lid in the MINIMAX PRO 7 and 10-litre versions has a slot that can house an activated carbon odour filter or biofilter, while the clip on the lid and the contoured edge ensure a tight seal.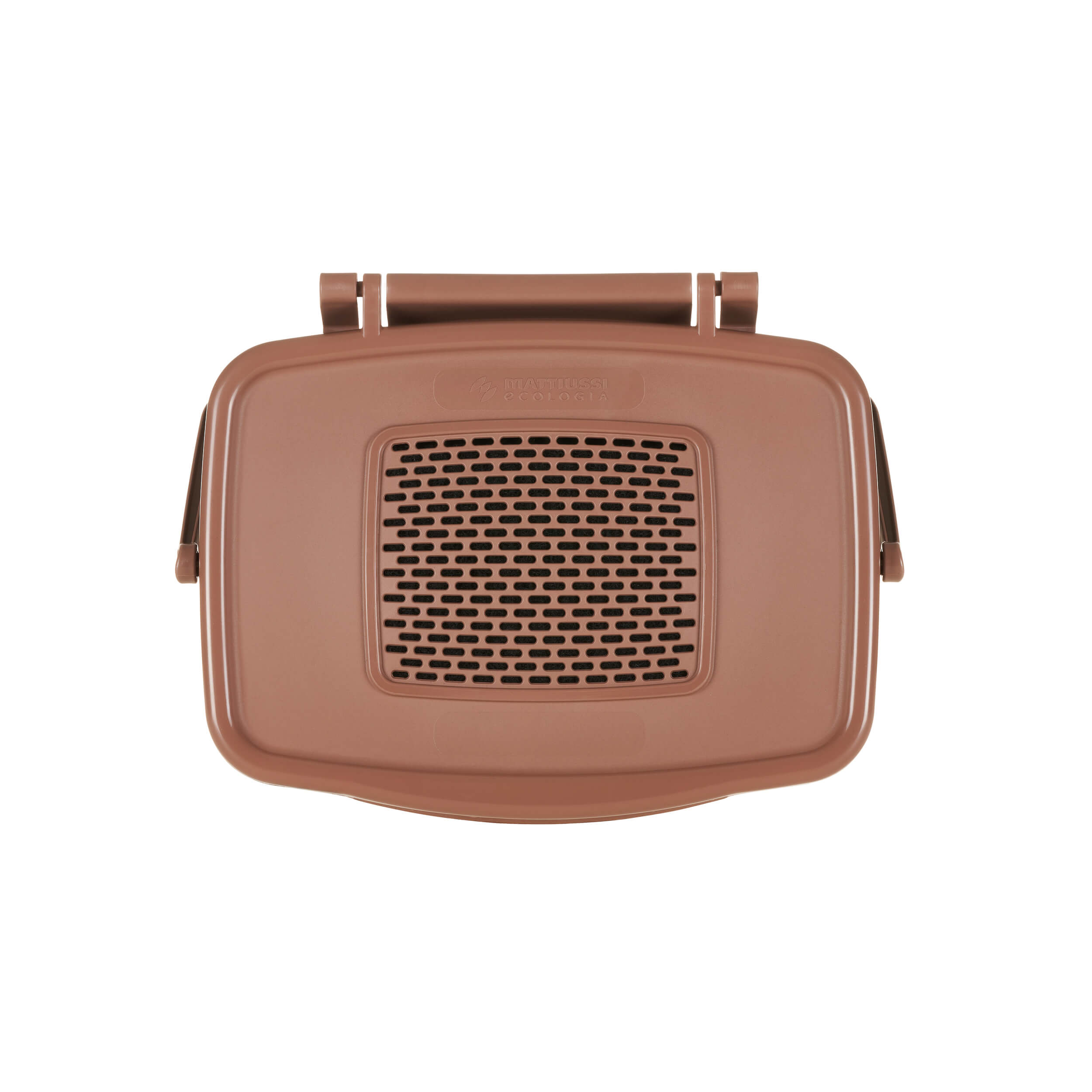 The large rectangular opening of the 7-litre MINIMAX PRO version facilitates even more inserting food waste directly from the plate.

Interesting the new matt finish of MINIMAX PRO 7, in the picture in a special light brown colour.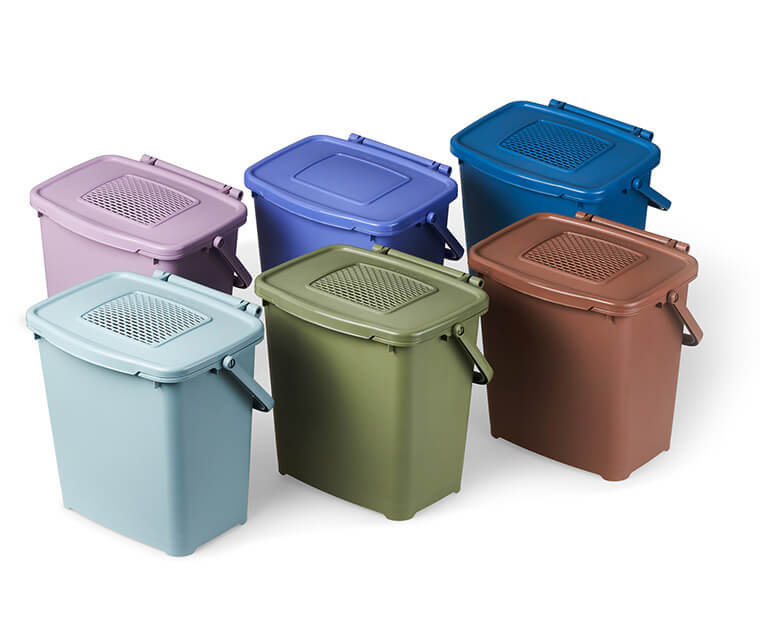 Post-consumer Second Life Plastic now permits also the option per MOQ of charming colours that are unusual for food waste kitchen caddies. For more information feel free to contact us.