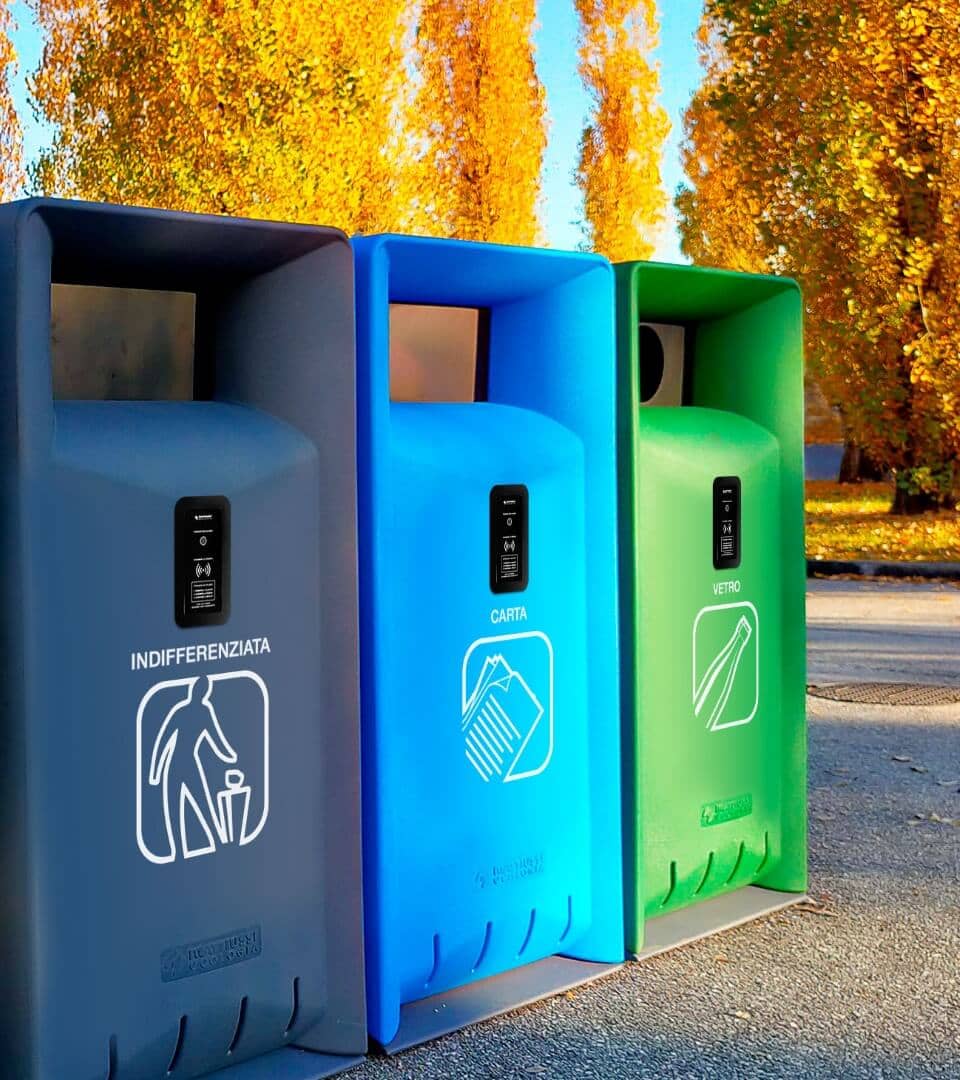 Access control
management You can get smart
Access control management: scalar technology.
Smart systems also for existing traditional containers.
Due to its privileged insight into national and international technological and commercial settings, Mattiussi Ecologia has been able to understand how important it is to be able to always offer a degree of technological and plant engineering sophistication and complexity that is consistent with goals, budgets and system collection objectives .
The technology developed by Mattiussi Ecologia can therefore be adapted and scaled with respect to the general characteristics of the collection system, the equipment in use, the data deemed necessary and regulations with regard to the PAYT and KAYT systems.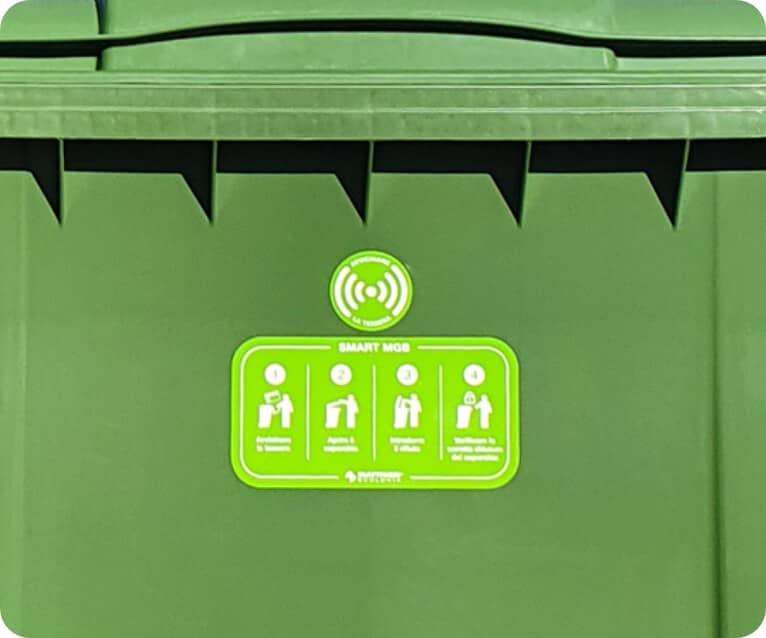 SMART MGB
ENTRY SOLUTION,
SIMPLE AND
HIGHLY EFFECTIVE
The system controls the opening and closing of containers once enabled users have been identified.
In this case, dedicated collection points can be created for specific user communities without the need for IT infrastructure and with maximum limitation of costs. By developing a simple, intuitive platform to serve the system, using the same system it will also be possible to monitor, measure and control the numbers and frequency of user disposals and types of waste disposed of.
During the mechanised container emptying stage, access control devices will be able to - where necessary - transmit collected data to the collection vehicle in real time, without stable or complex installations on the vehicle or devices on the operators.
BIOX 4.0
COMPLETE,
EVOLVED AND
TECHNOLOGICALLY ADVANCED SOLUTION
BIOX 4.0 access and disposal control represents the highest level of technology available thanks to its advanced user identification, categorisation and segmentation functionalities.
In addition to this, unique matching and subsequent identification are enabled through a plurality of systems, from the simplest and most immediate - such as magnetic and cards RFID - through to the most refined and modern, such as smartphone APPs.
Designed to process, manage and receive data from different sensor and measurement elements, BIOX 4.0 access control devices lend themselves to co-designing and customisation for the most demanding settings.
By measuring the statuses of different equipment and filling levels, they allow predictive and planning activities to be carried out with a view to cost optimisation and maximum sustainability. At the same time, they integrate both diagnostic functions and communication modules, making them veritable "smart nodes" within the ideal context of a futuristic Smart City.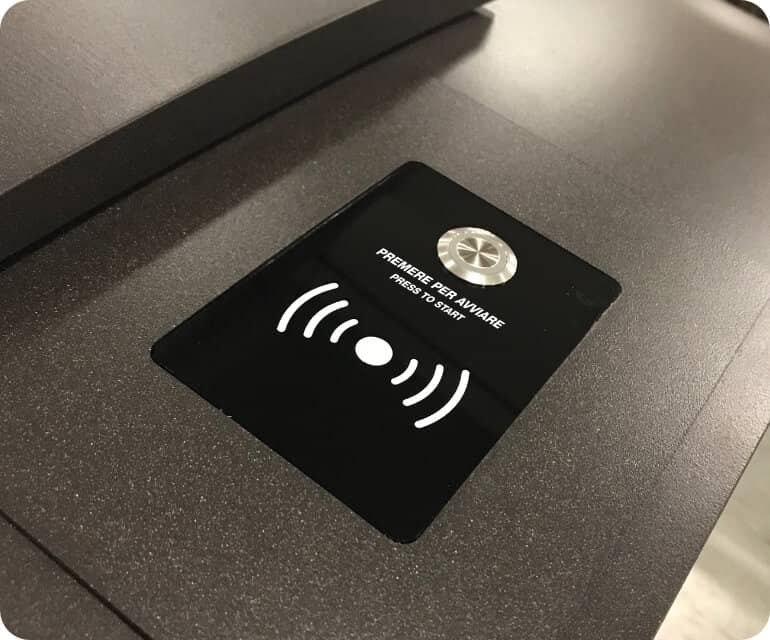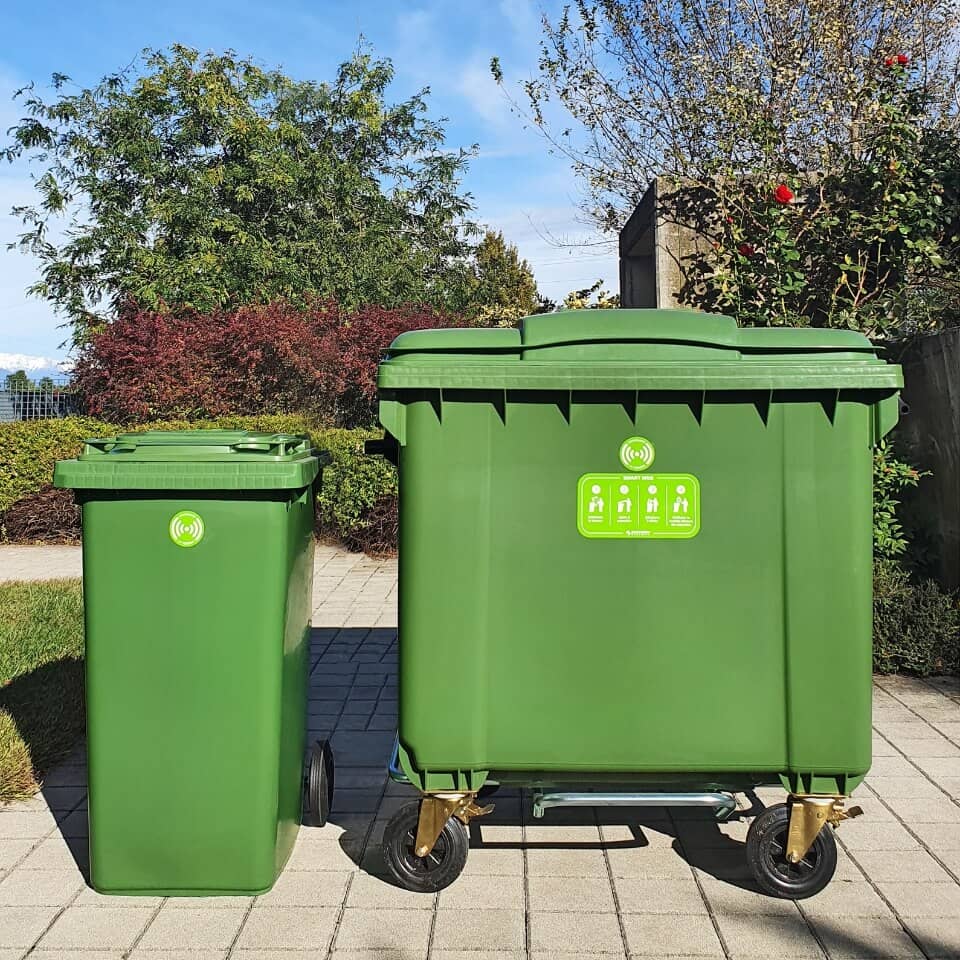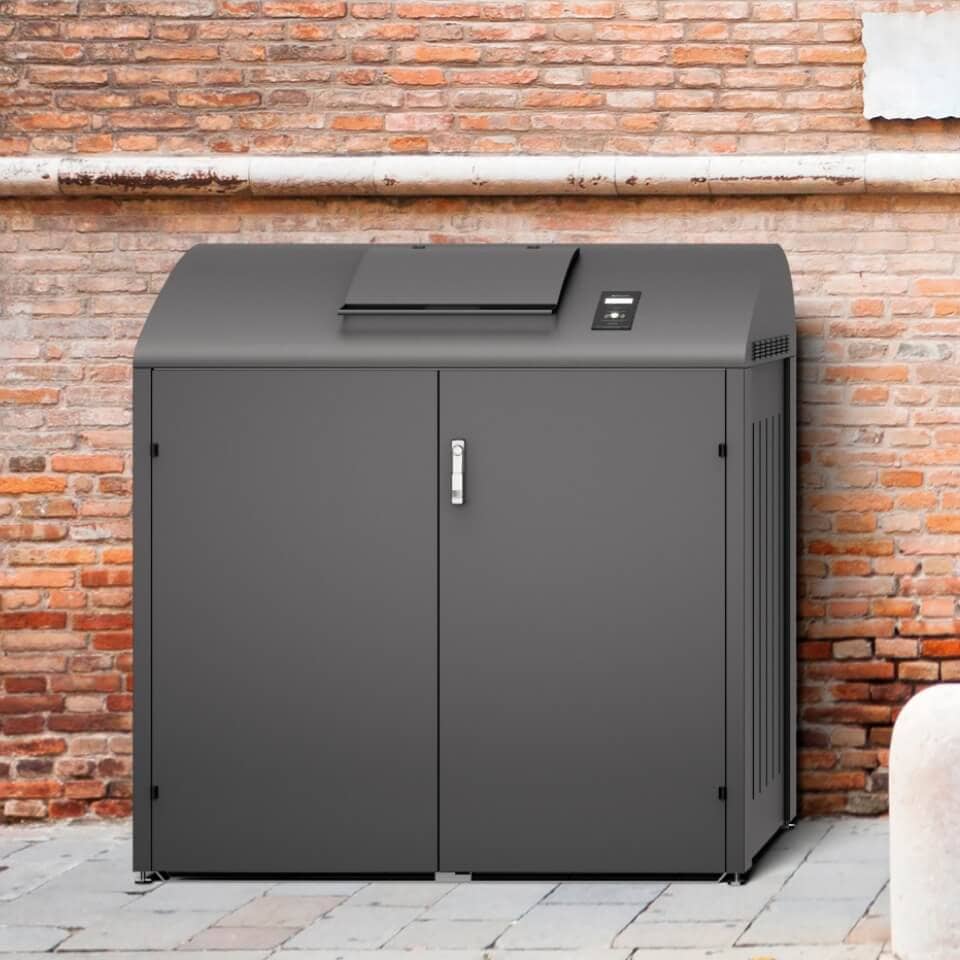 For more information feel free to contact us.