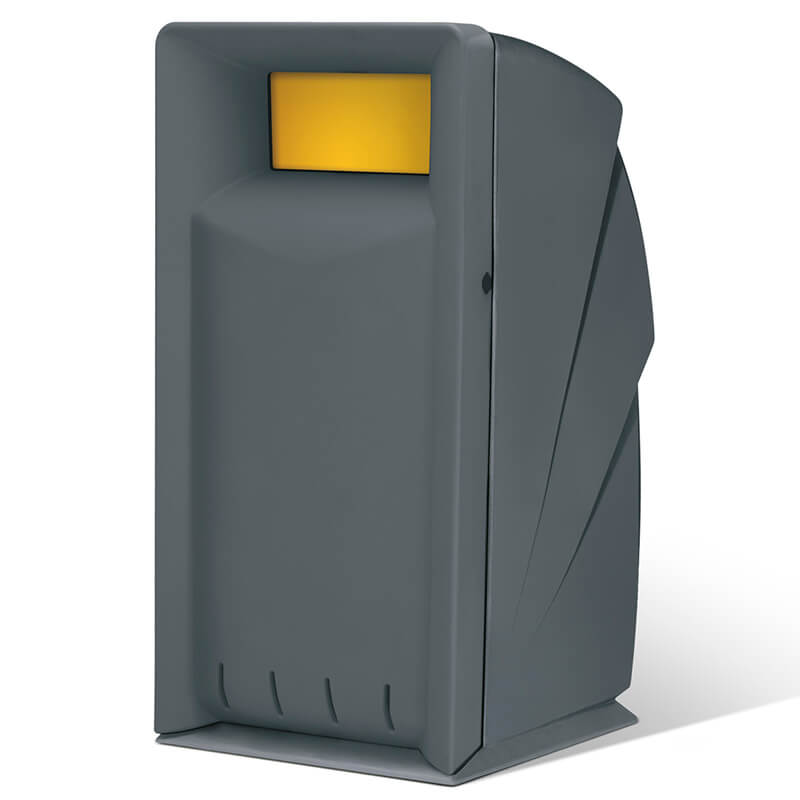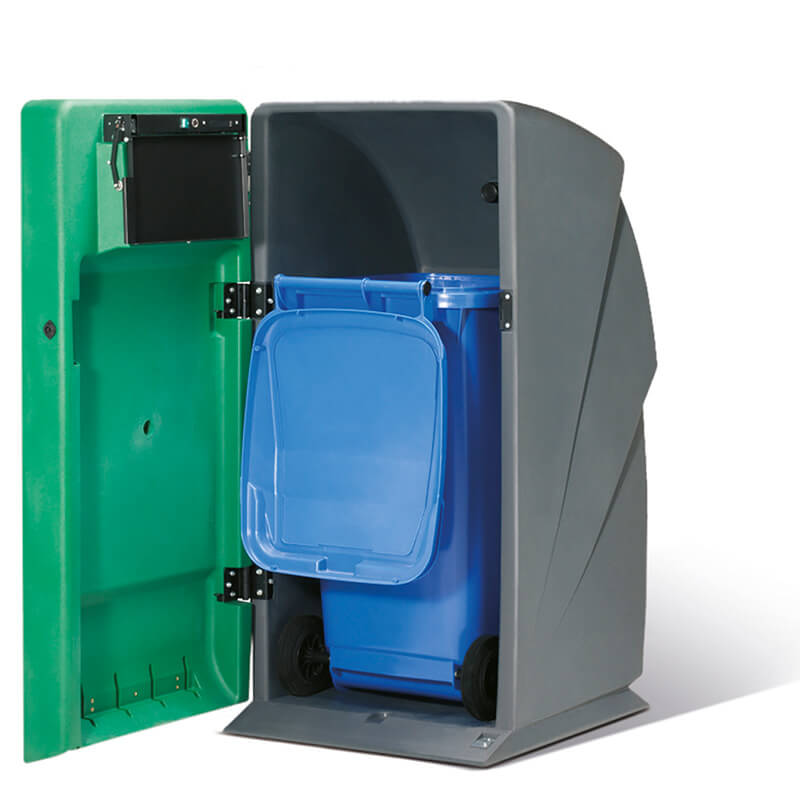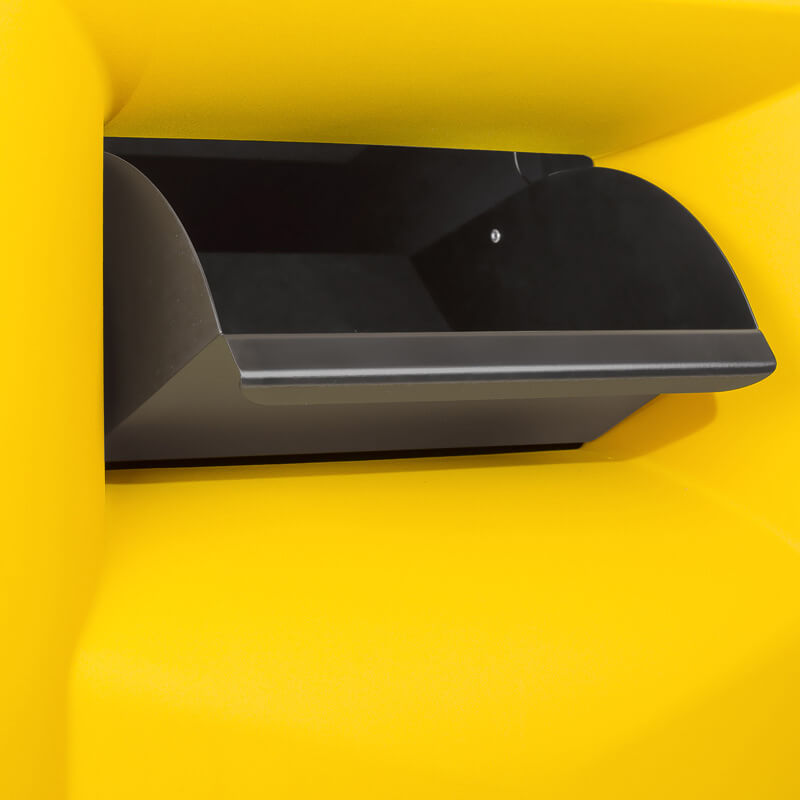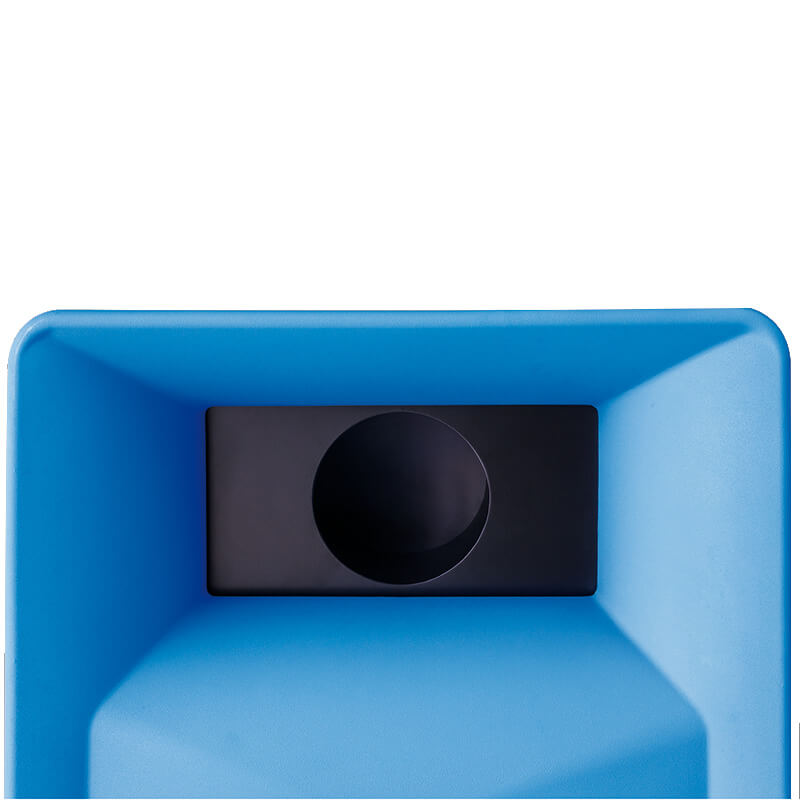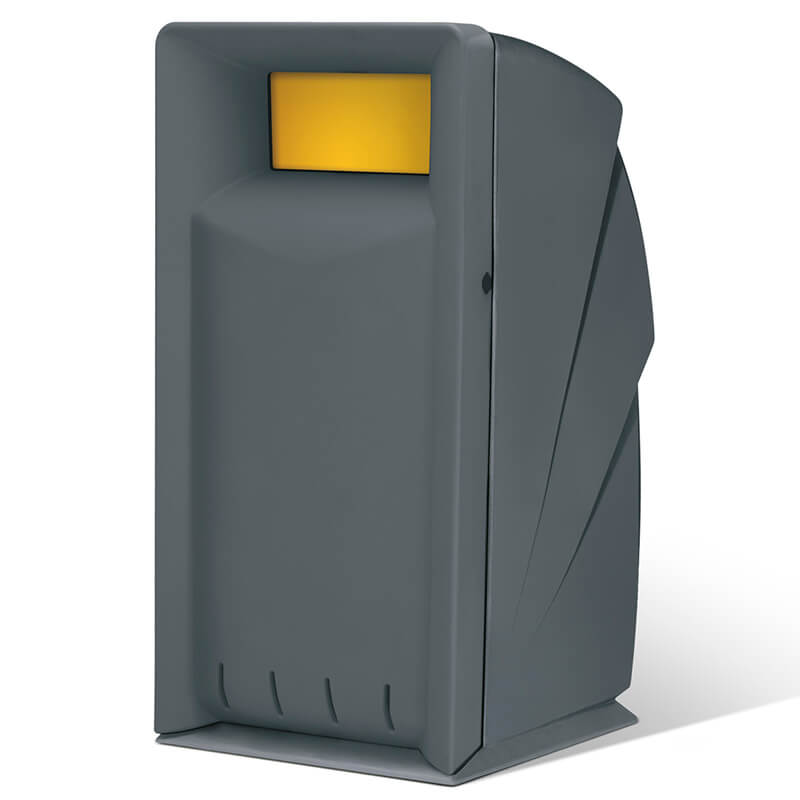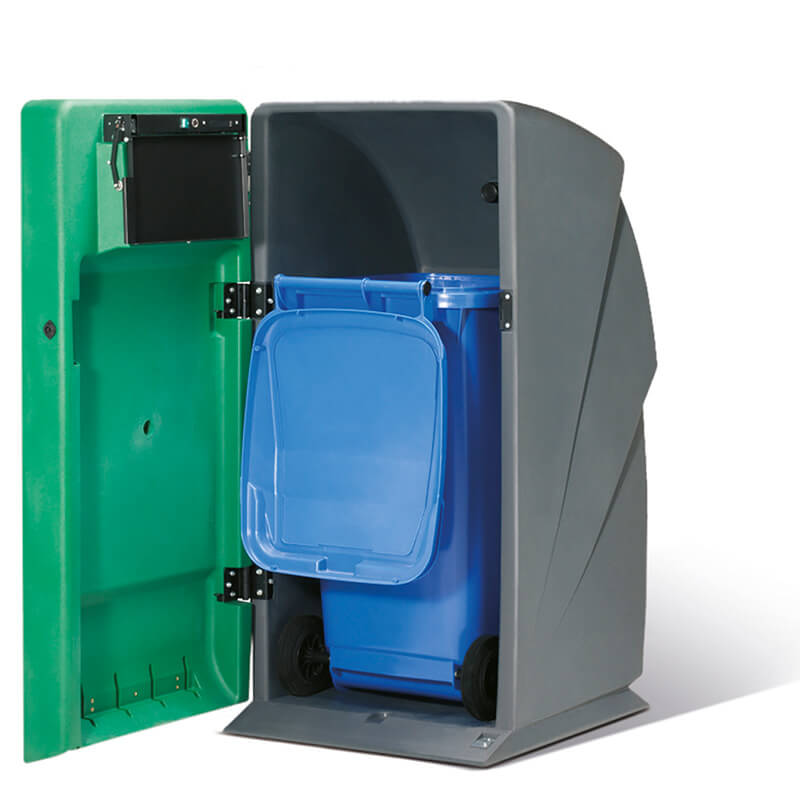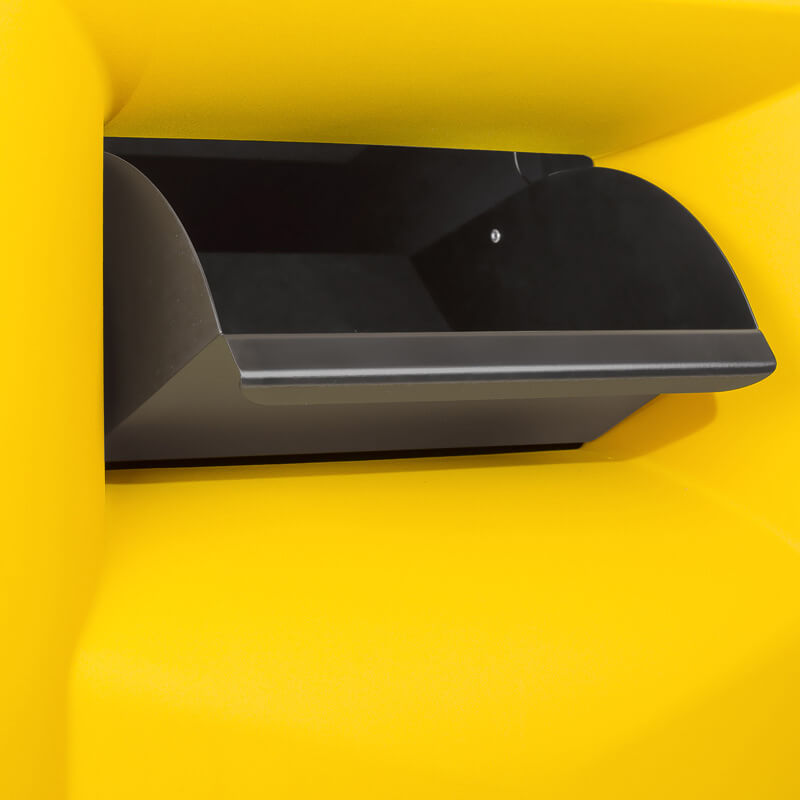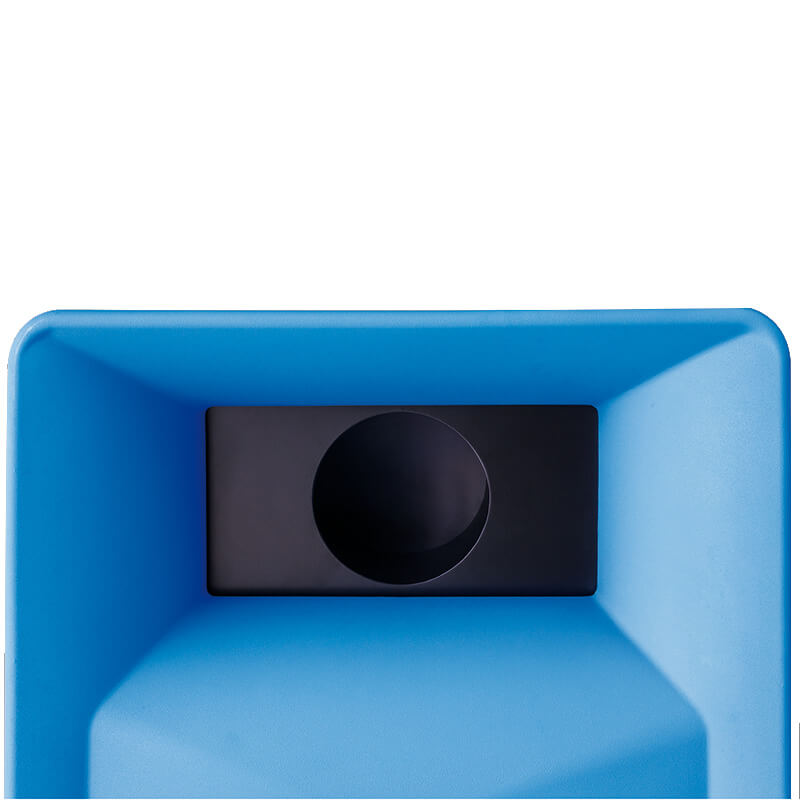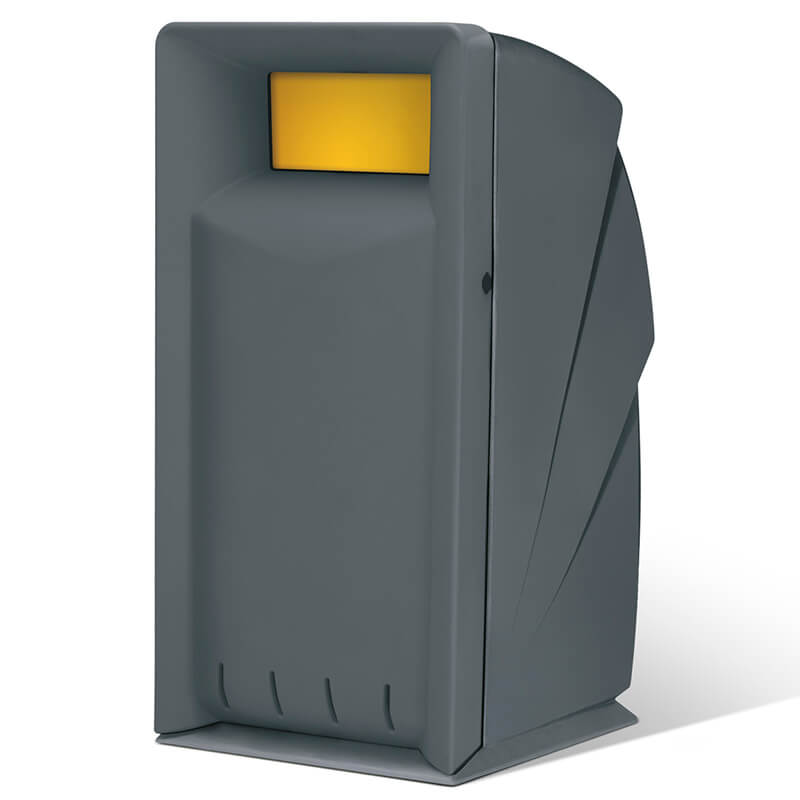 RE-POINT
STYLISH SORTED-WASTE COLLECTION
Real pieces of urban furniture in a modern design for creating recycling points, RE-POINT shelters enhance the look and functionality of areas set aside for sorted-waste collection.

Wheeled containers with 240L or 360L capacity, for mechanised emptying in accordance with EN 840 standard, can be placed inside.

The top lid enables controlled insertion of waste.

RE-POINT is also available in the RE-POINT 4.0 smart version with access control.

shelter made of sturdy corrosion-proof polyethylene to withstand knocks, bumps, and the worst of the weather
shell-shaped, double-walled body
front hatch with flush metal hinges and lock
customisable disposal slots for different types of waste
adjustable feet
waste container made with recycled plastic For more information feel free to contact us.