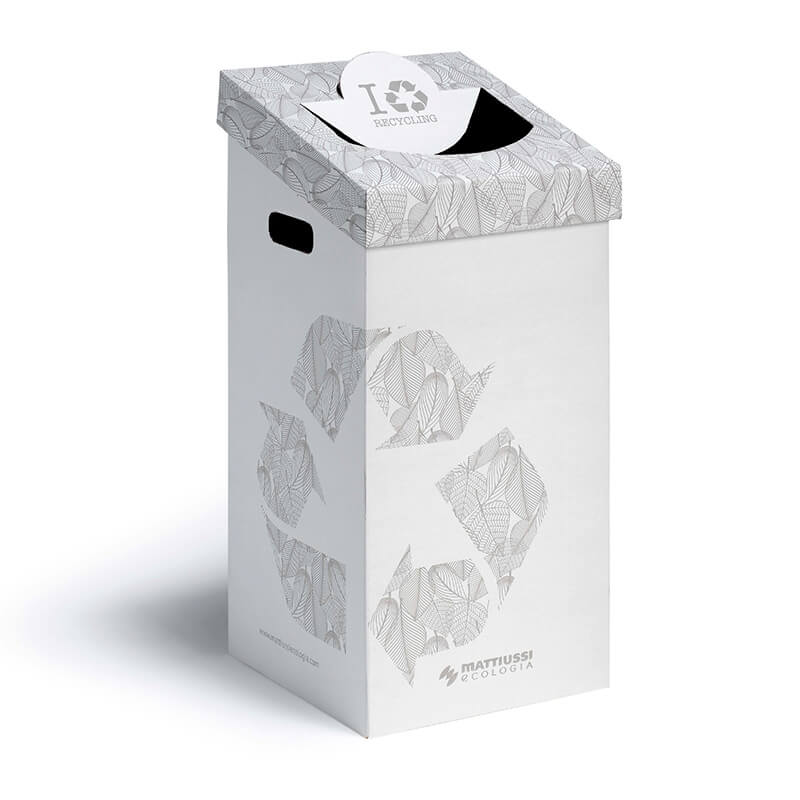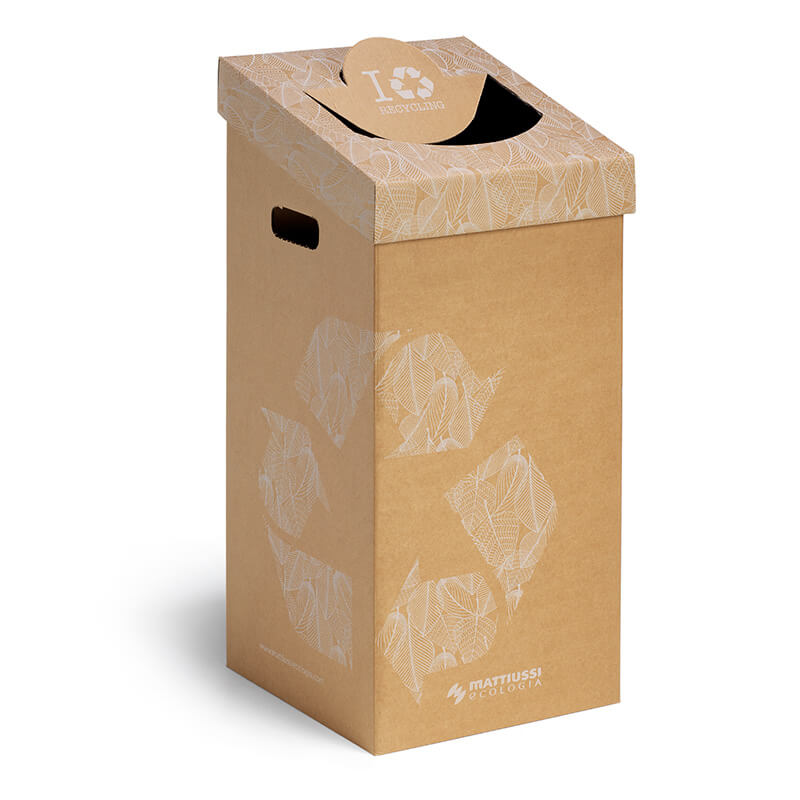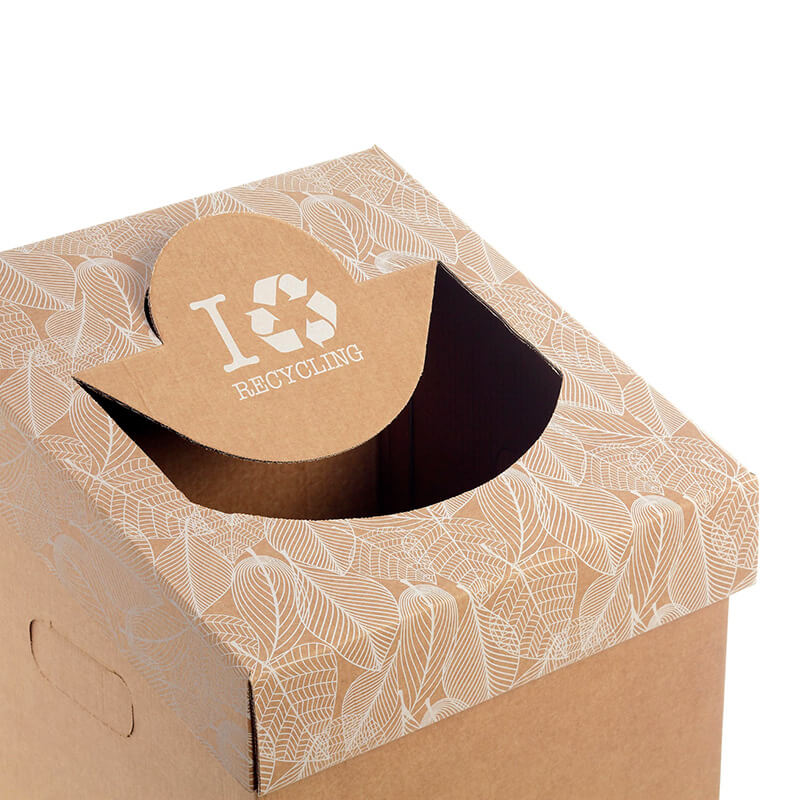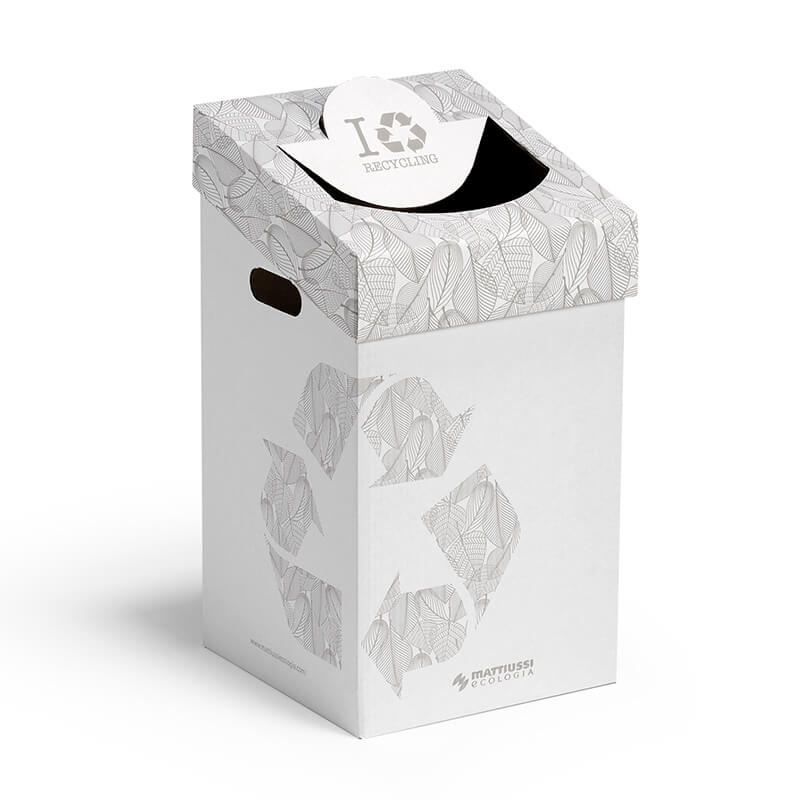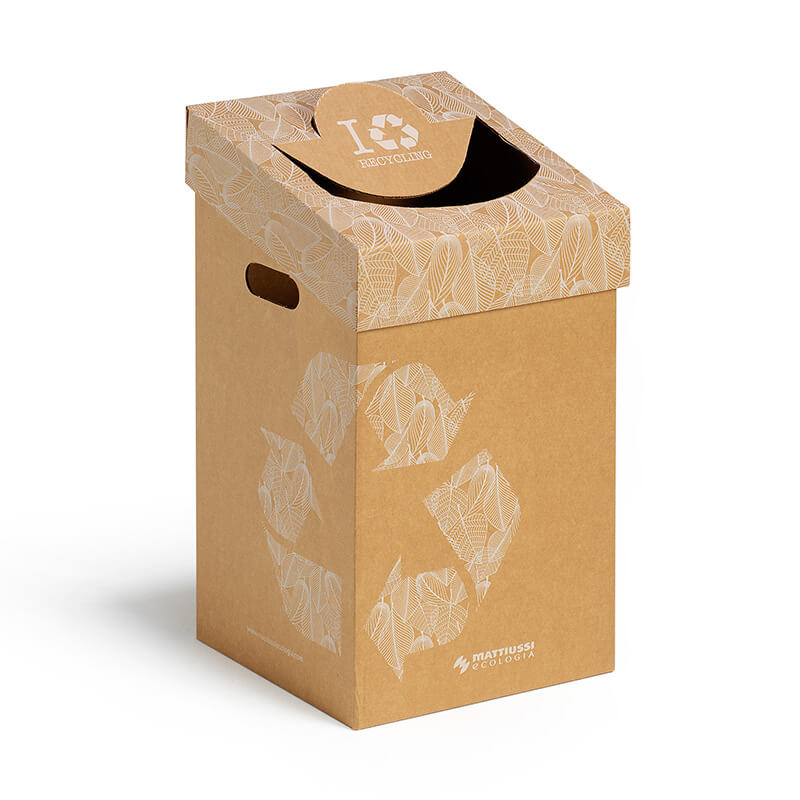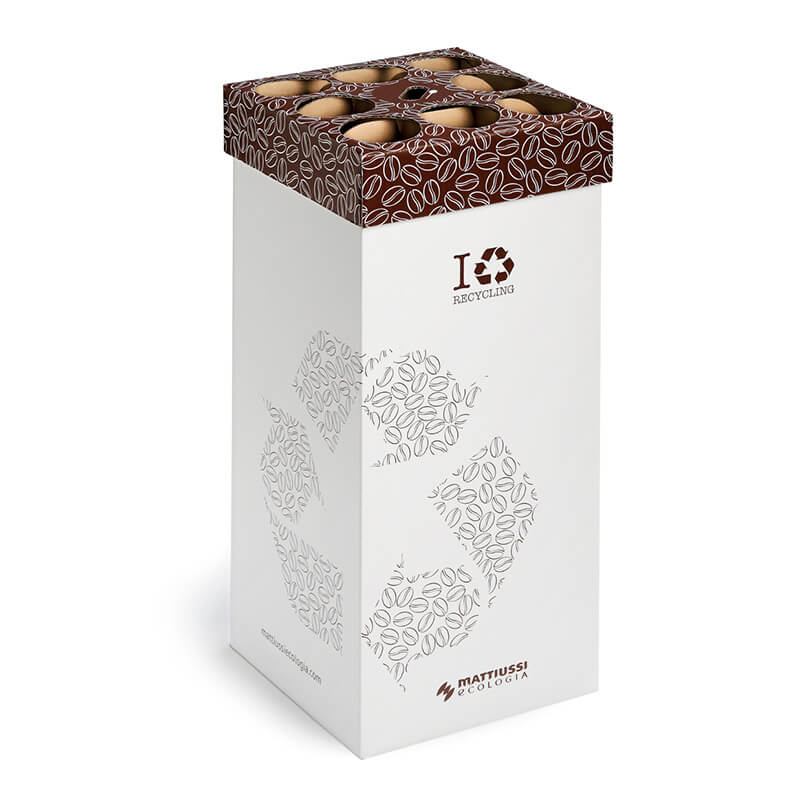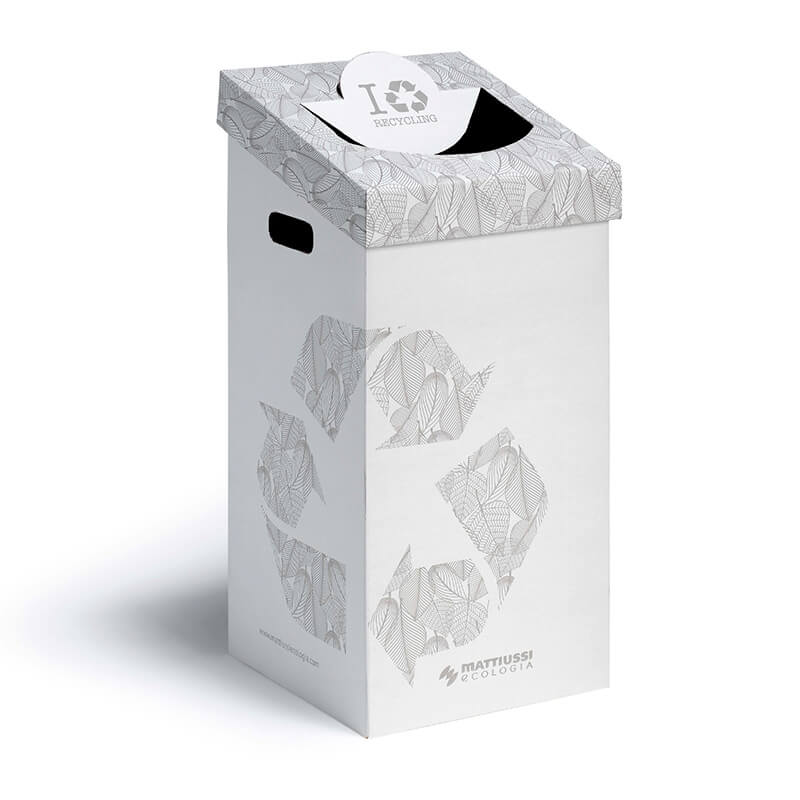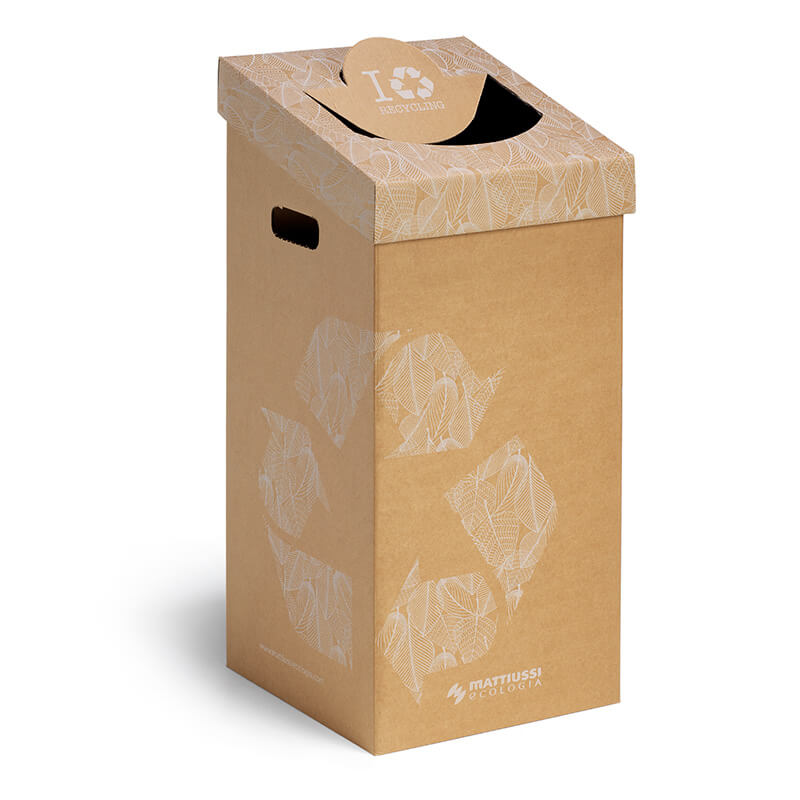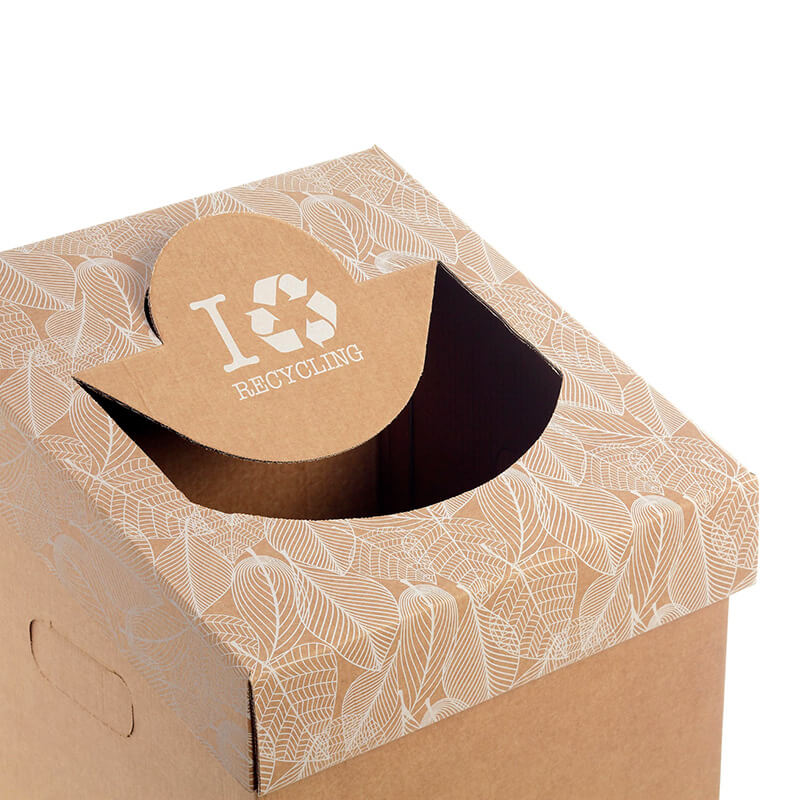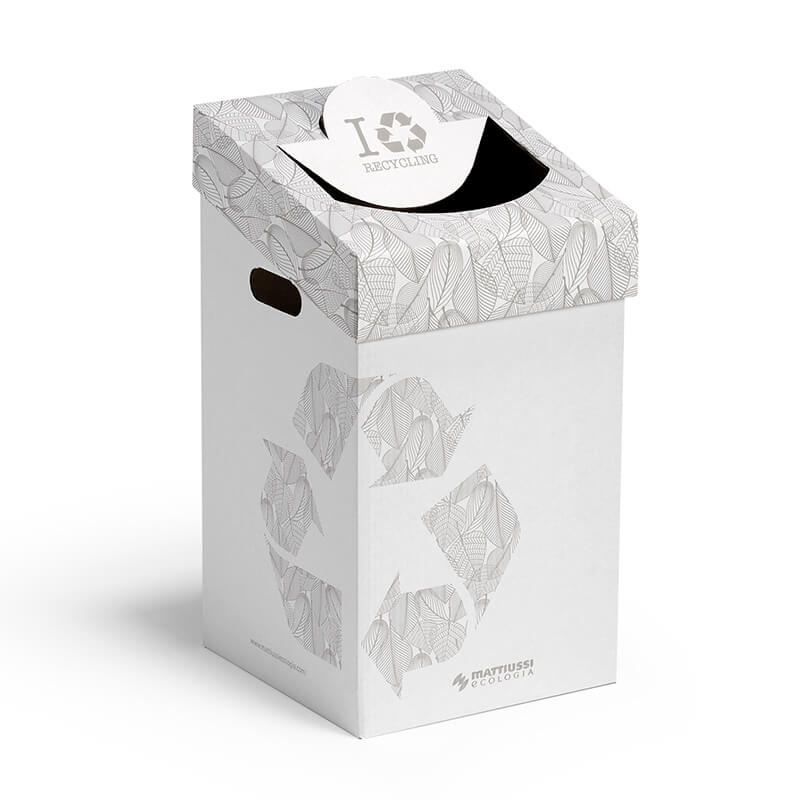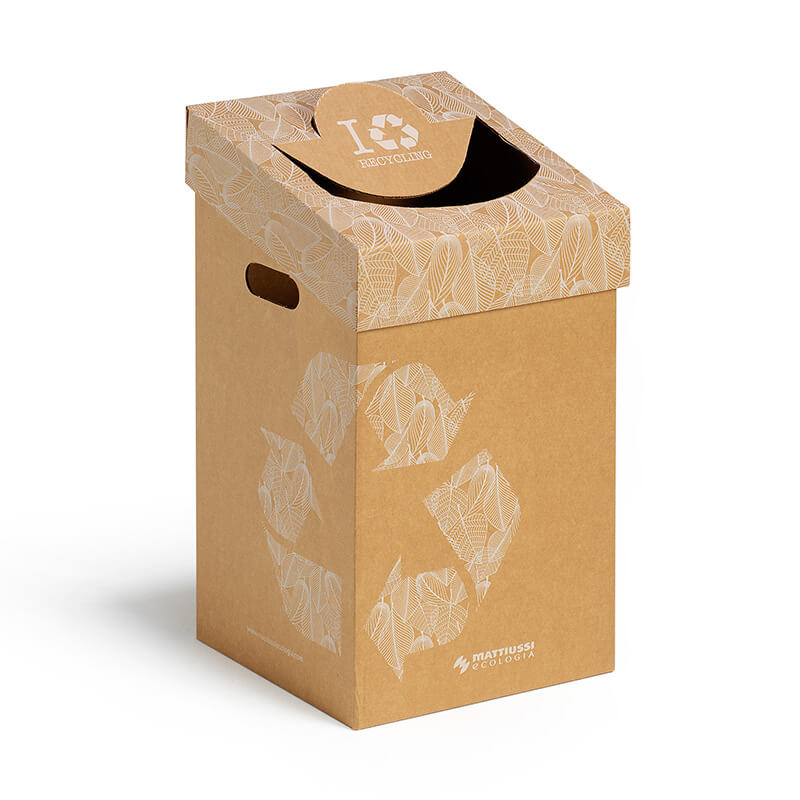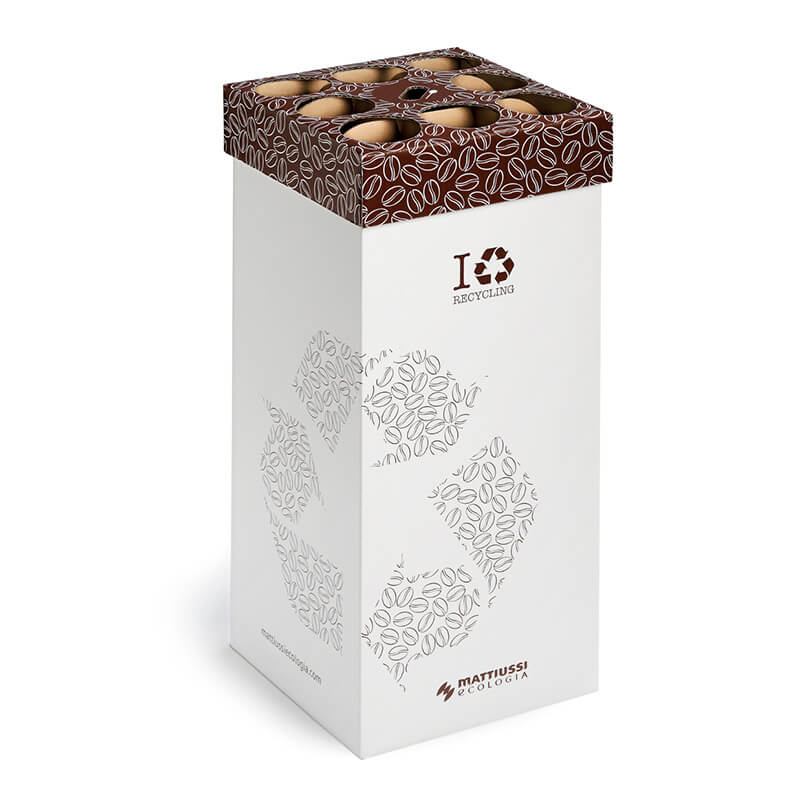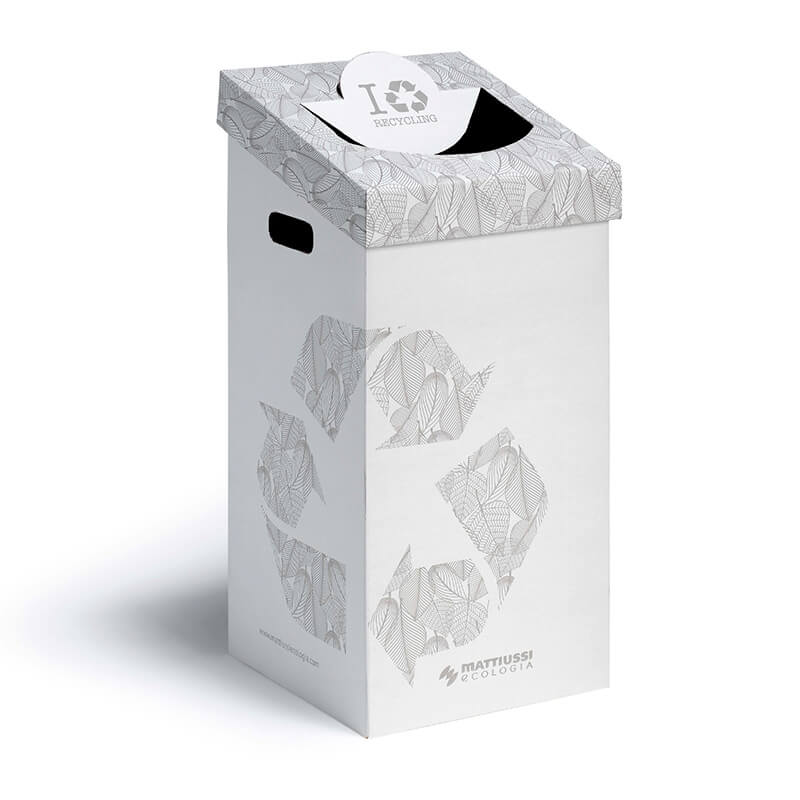 CART-ONE
INDOOR WASTE PRESORTING
Highly versatile eco-compatible cardboard container for collecting a variety of waste types.

CART-ONE is lightweight so it can be used anywhere and for any occasion. Available also as "coffee" version for the organized collection of espresso coffee cups and stirrers.

Easy to carry and assemble, it is particularly attractive to look at, making it one of a kind.

May be used alone or in multiple arrangements.
attractive look
eco-compatible corrugated cardboard
punch-cutting and flexographic printing
side hole-handles for easy carrying
lid with slanted posting aperture for easy use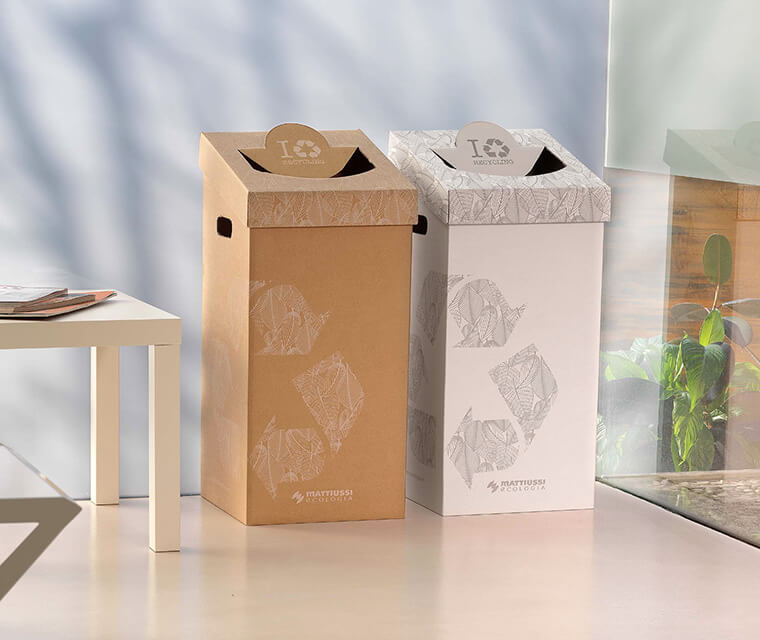 The slanted insertion aperture allows for easy use and is generously dimensioned,
218x155 mm for the 35-litre version and 265x185 mm for the 70-litre version.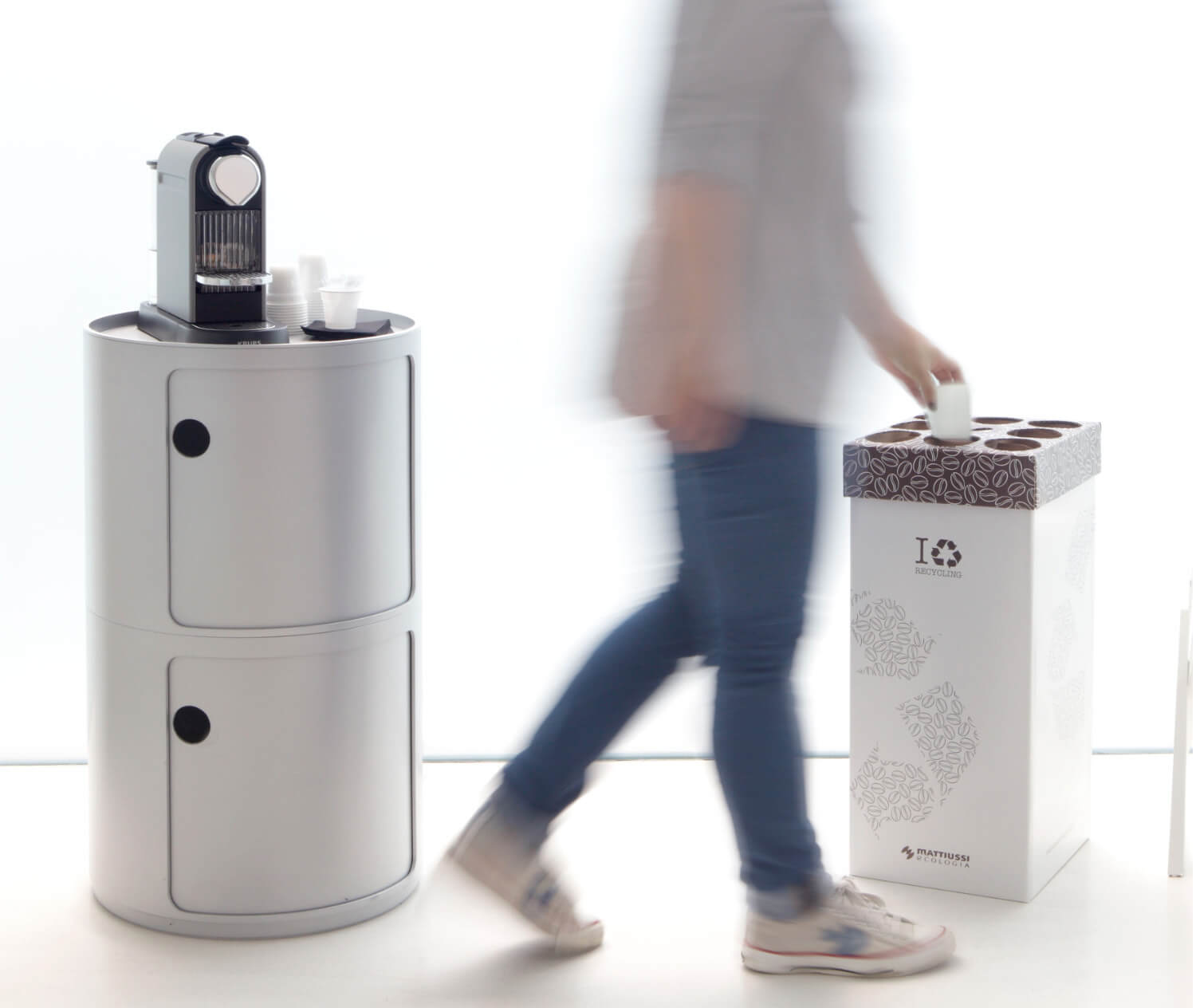 The "coffee" version has eight ø 75 mm circular holes for coffee cups and a central 50x20 mm hole for coffee stirrers. For more information feel free to contact us.