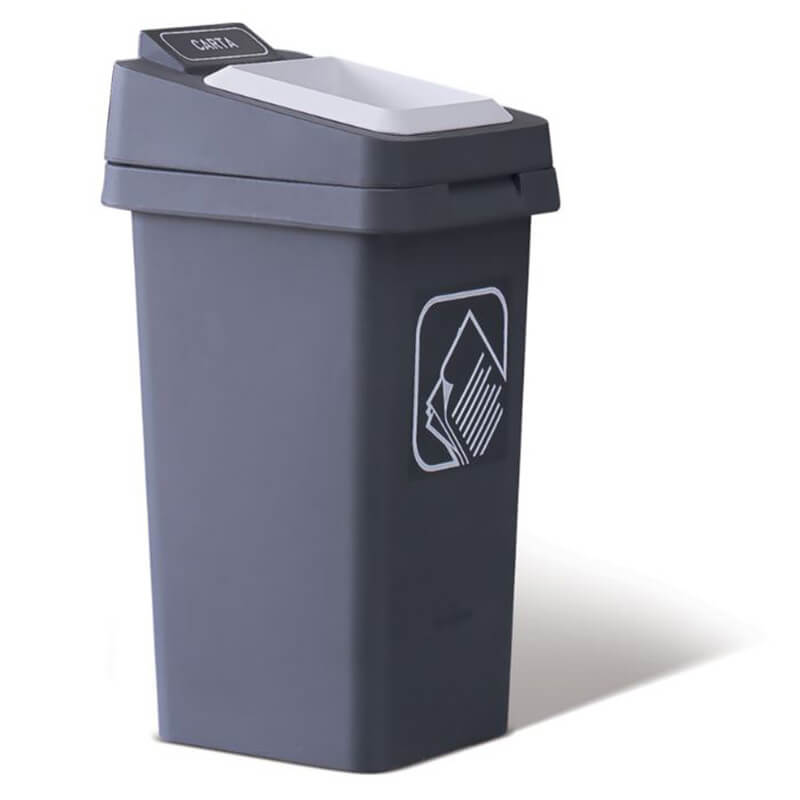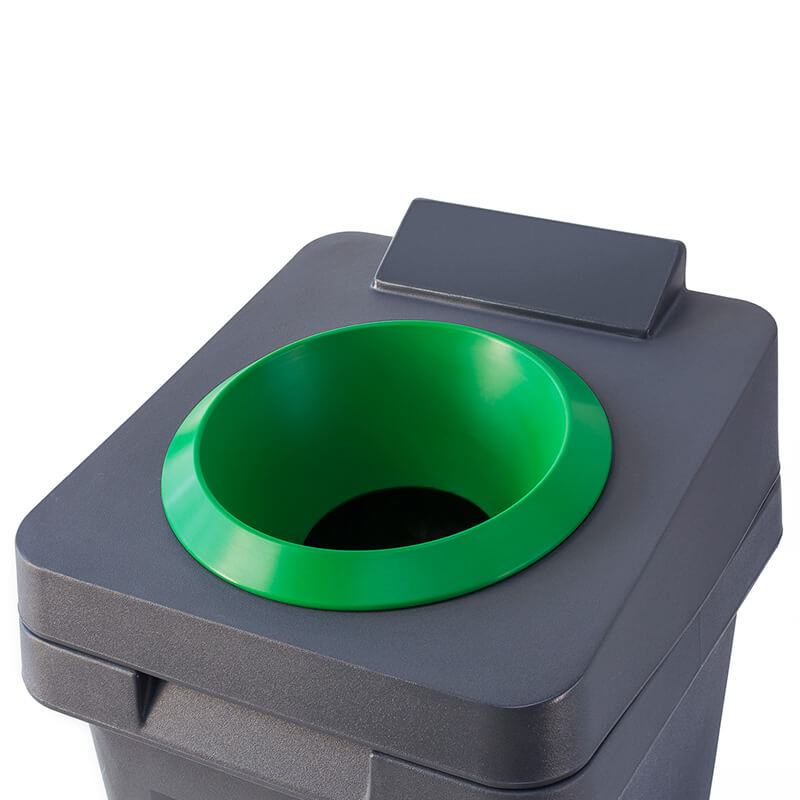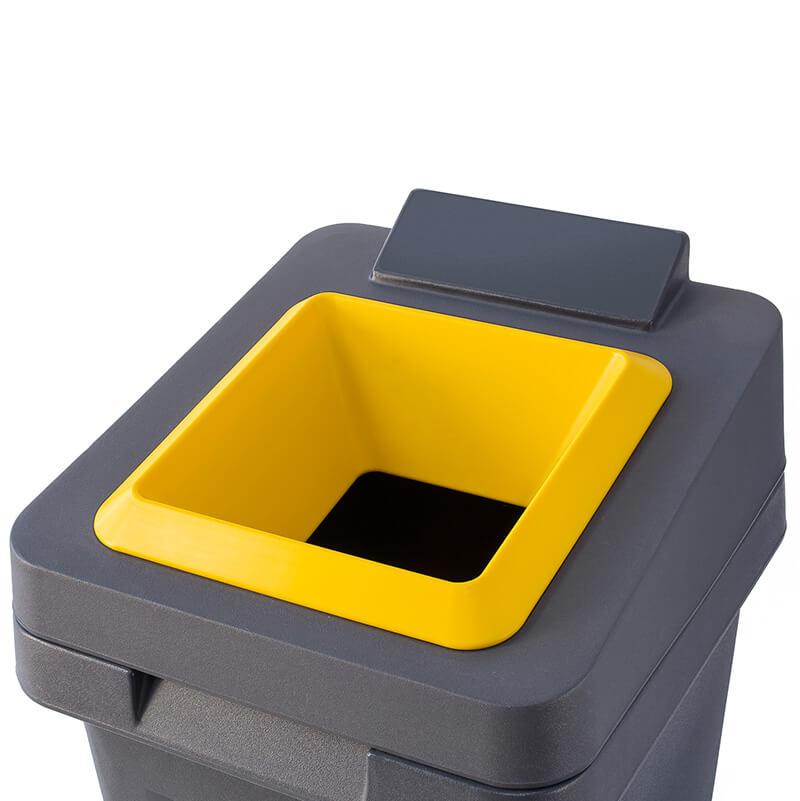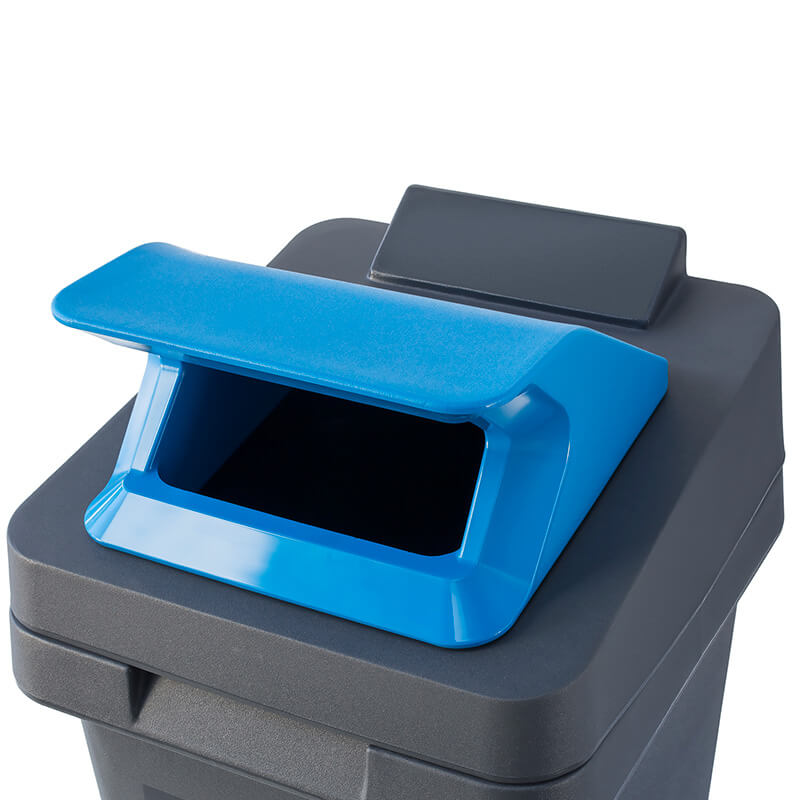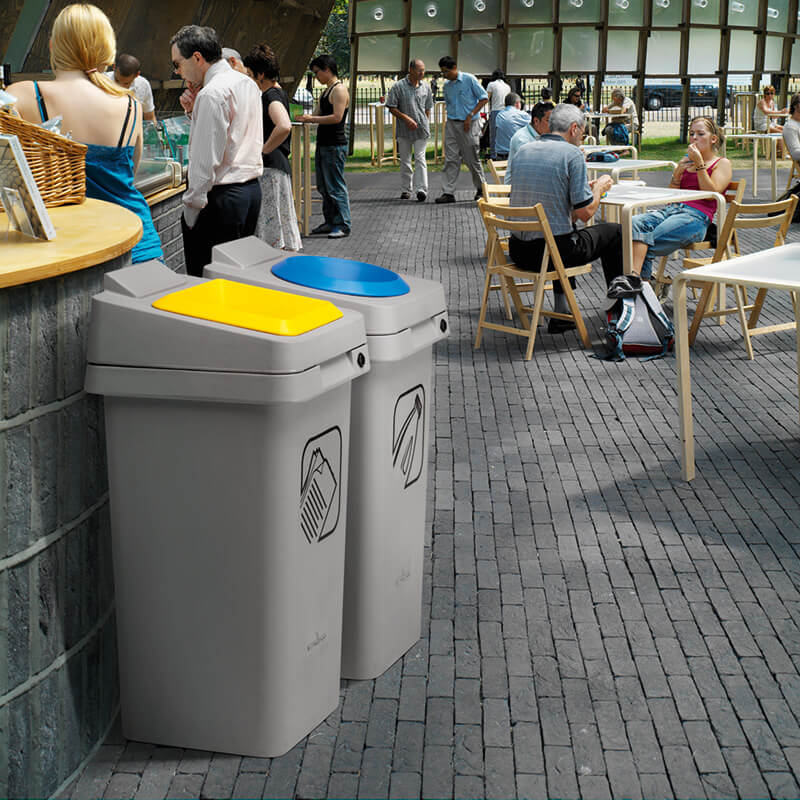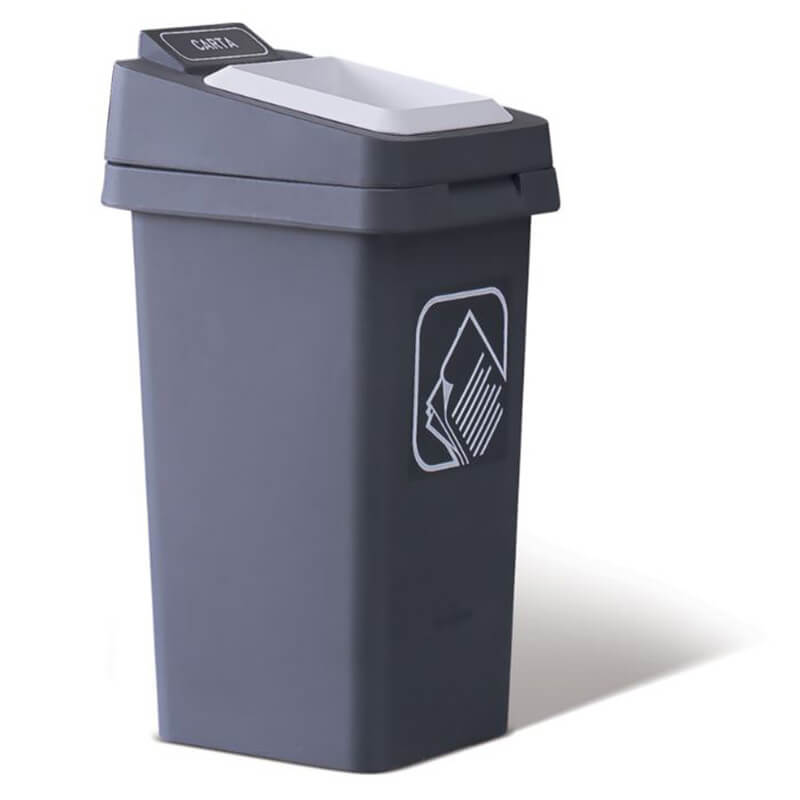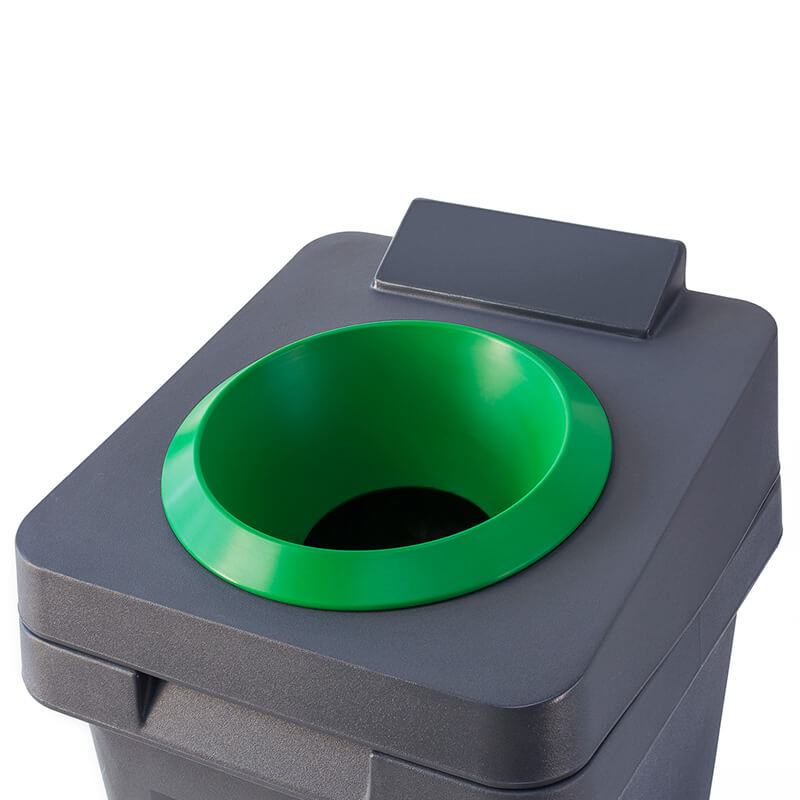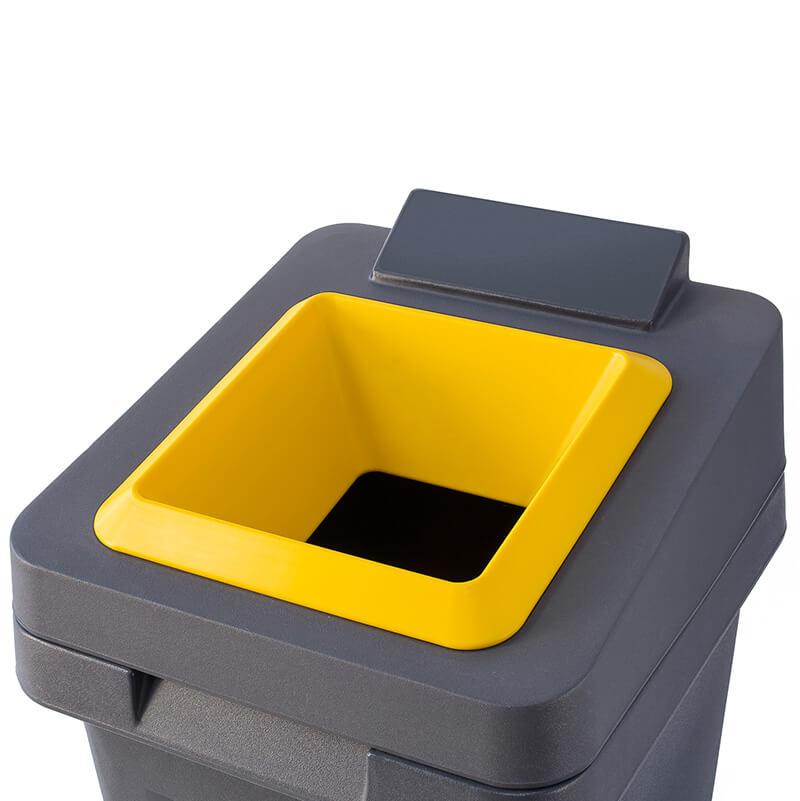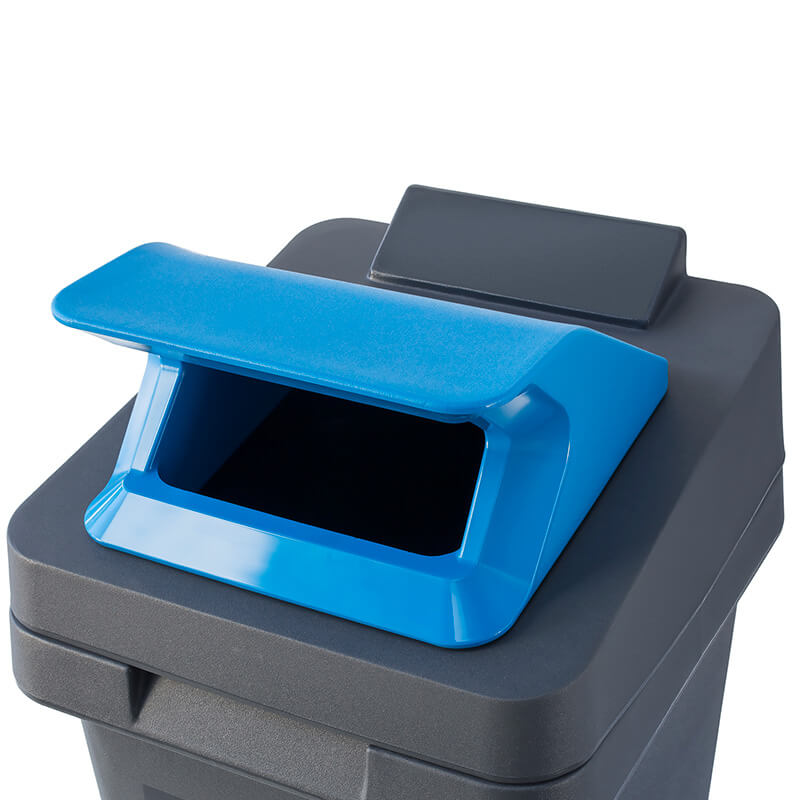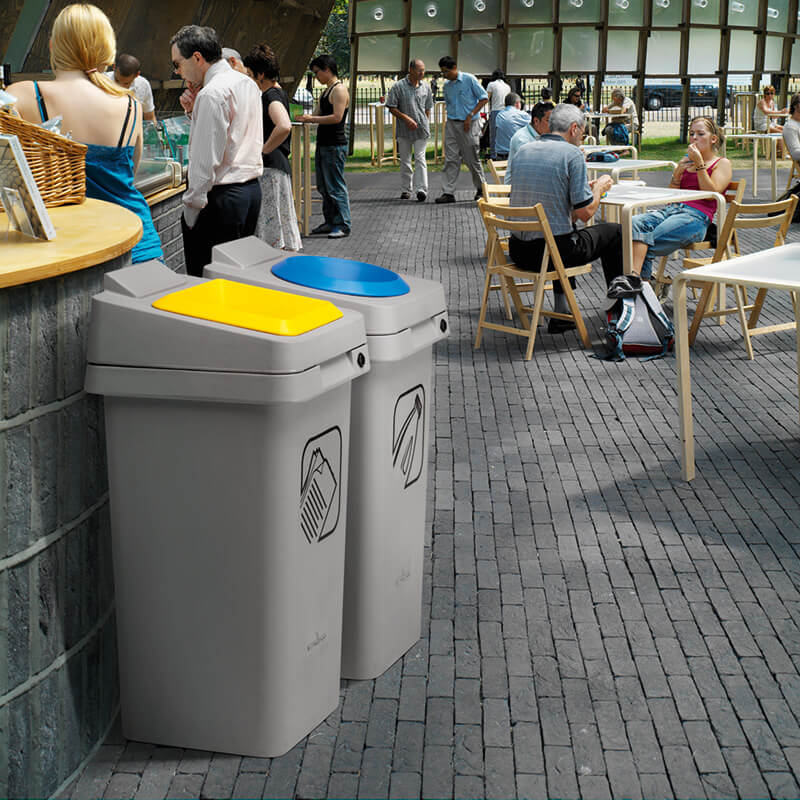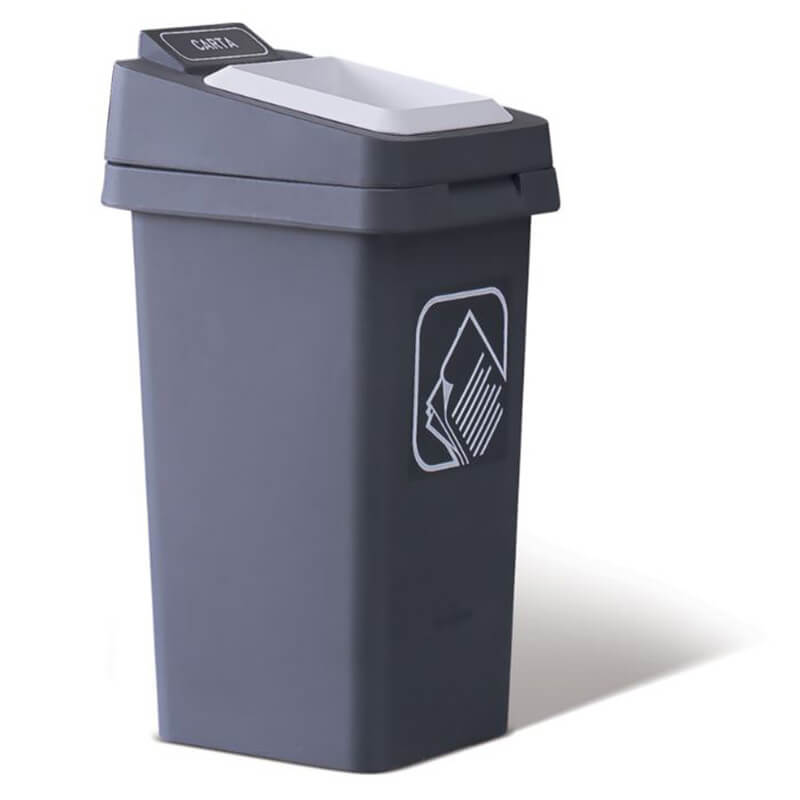 RE-SQUARE
STYLISH SORTED-WASTE COLLECTION
Design R&D Mattiussi Ecologia
Used alone or arranged in clusters on the specially designed mobile structure, RE-SQUARE brilliantly meets waste collection needs in public spaces, where large volumes of recyclable waste are generated.

RE-SQUARE features distinctive insertion slots of different shapes and colours for every collection required.

The lid of RE-SQUARE is hinged to the body. The internal liner cannot be seen from the outside.
discreet and innovative design
insertion slots of different shapes and colours
lid hinged onto the body with round- or square-shaped insertion slot
RE-SQUARE can be fixed to the ground or ballasted
recycling point designed to hold 4 RE-SQUARE containers
waste container made with recycled plastic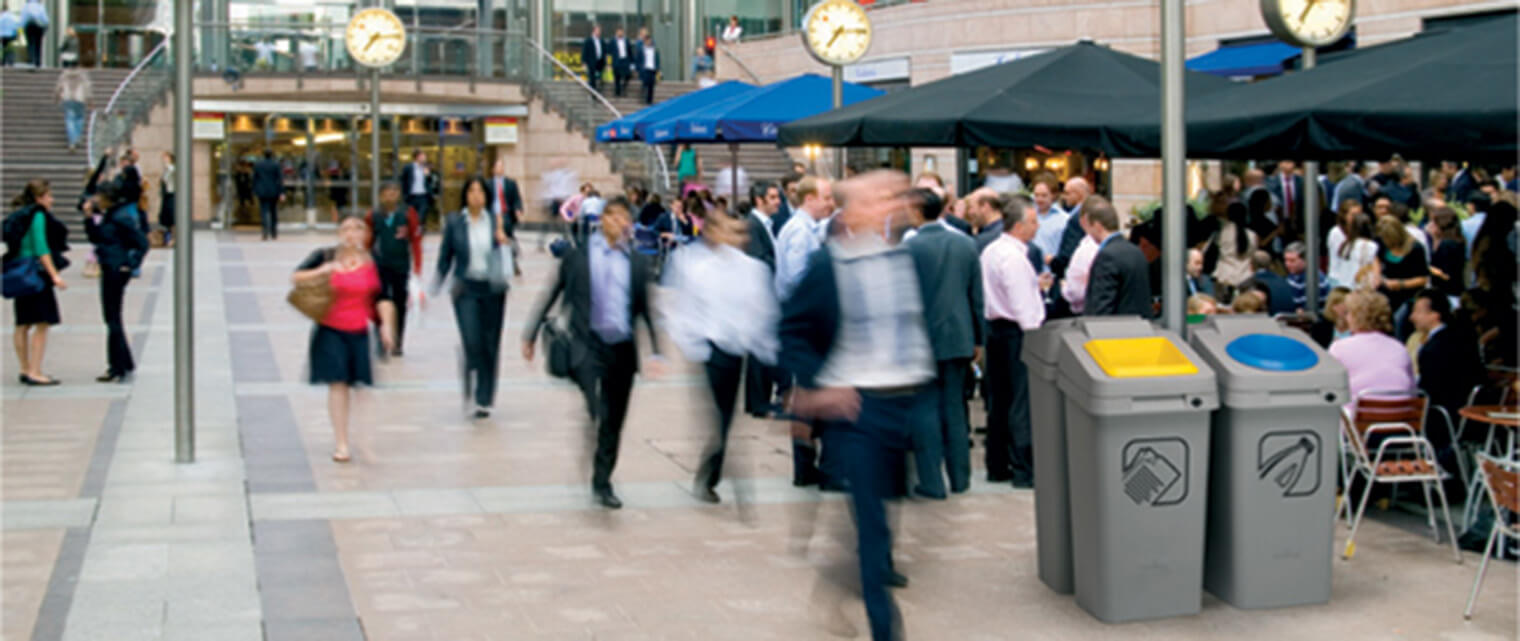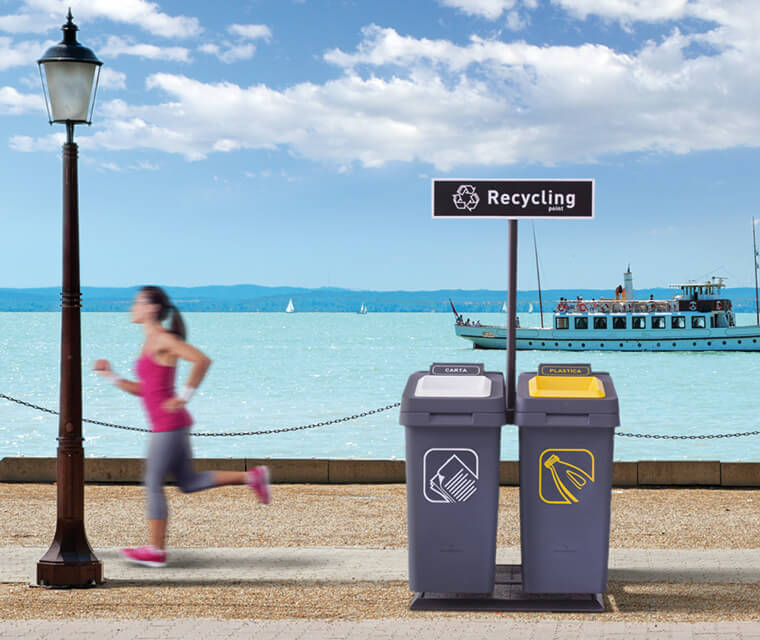 The structure of the recycling point for RE-SQUARE, which is designed to hold four containers, is made of hot galvanized steel and is supplied with refractive street signs and ballast.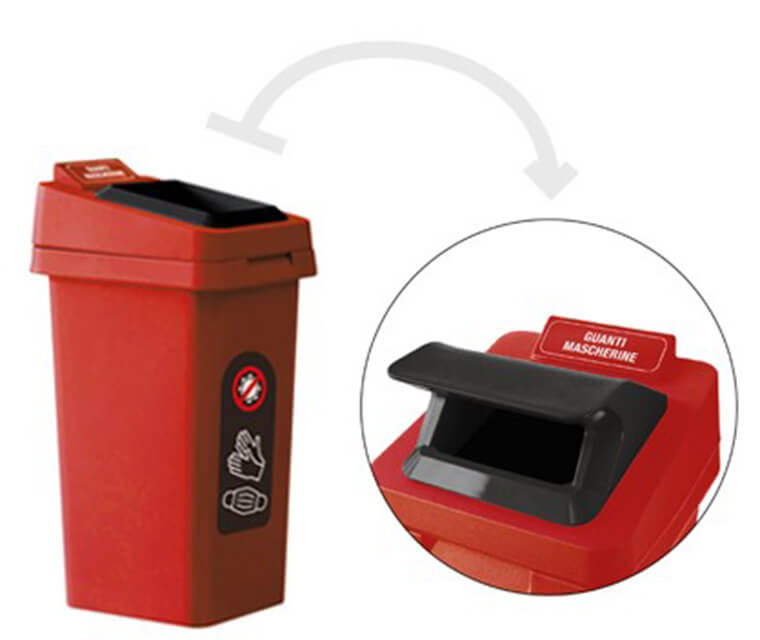 The posting slots can come in different shapes and colours.

RE-SQUARE can also be used for special applications and needs. For more information feel free to contact us.