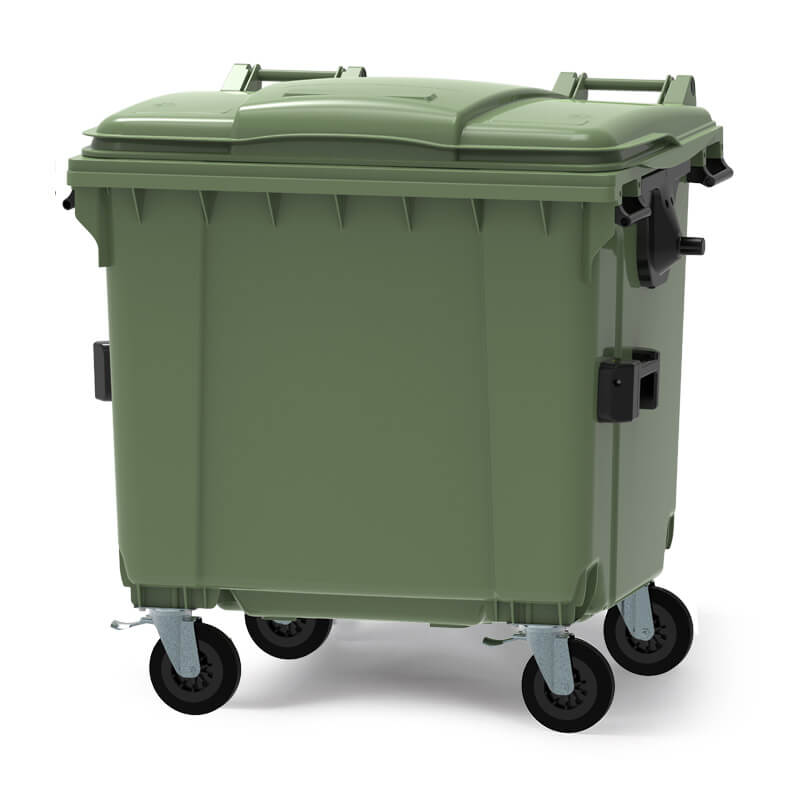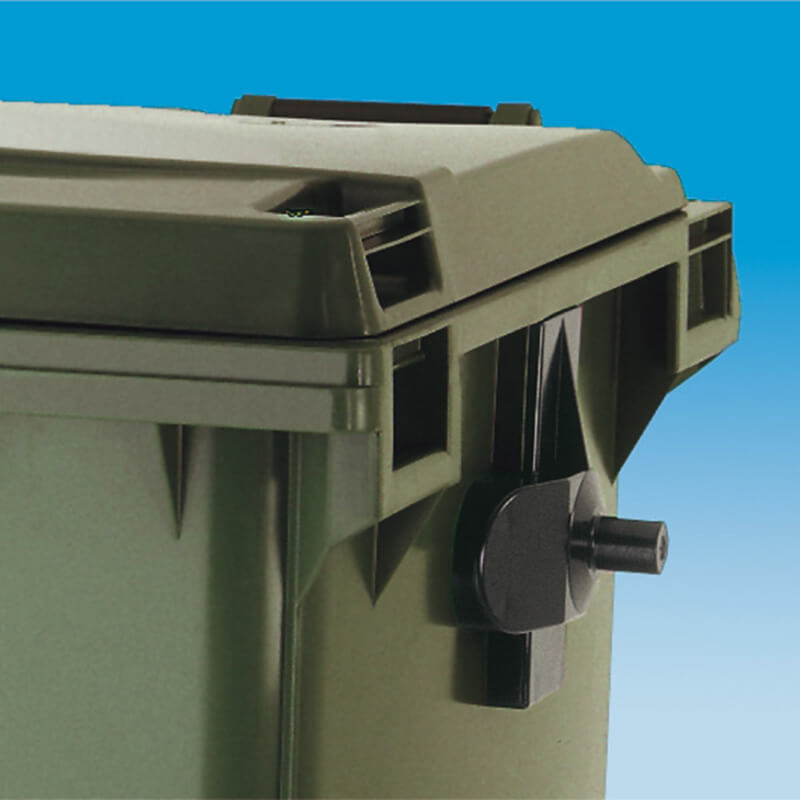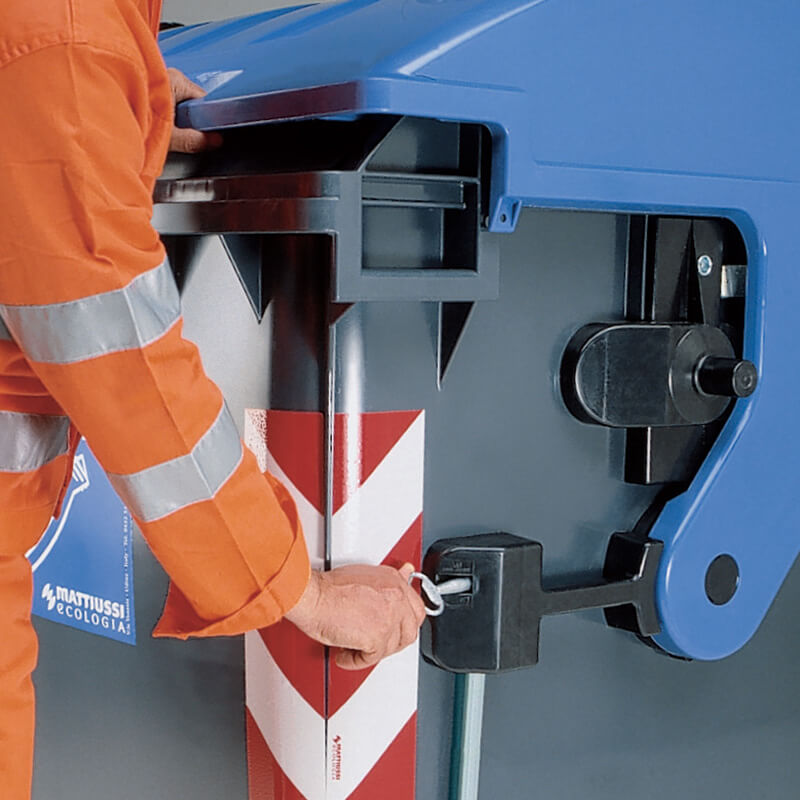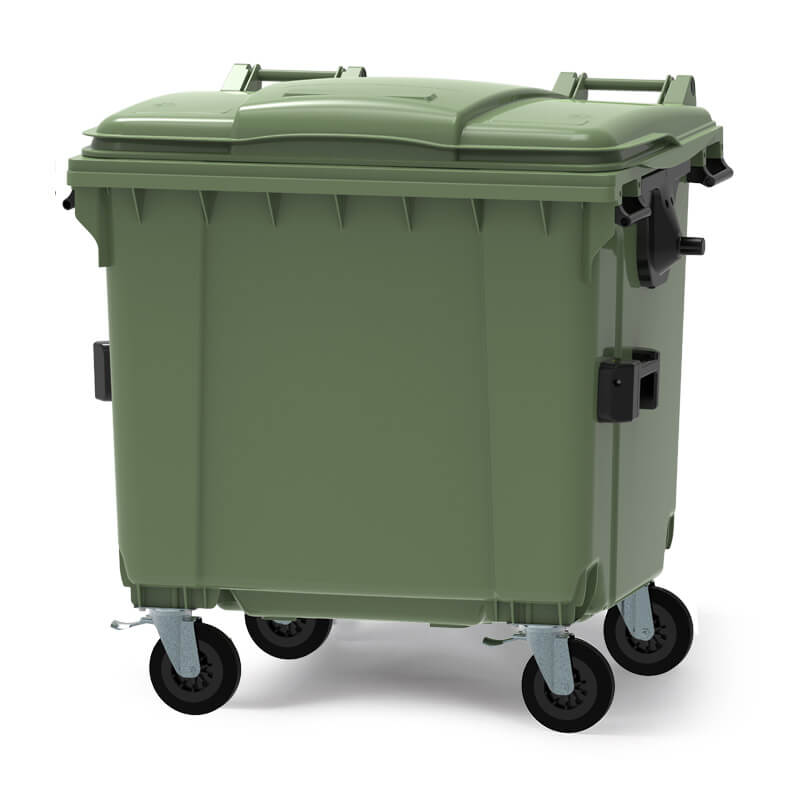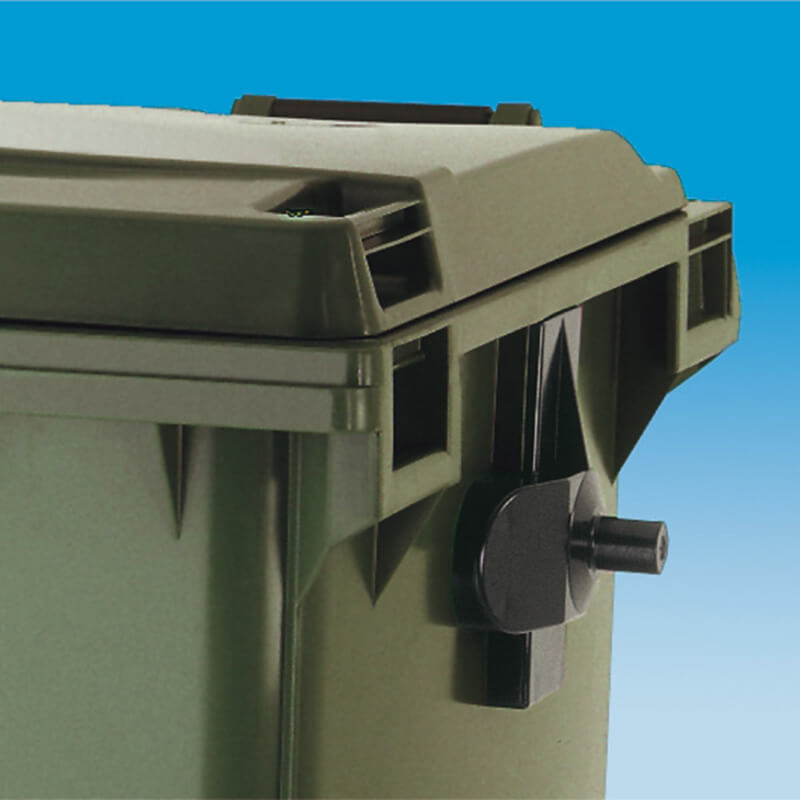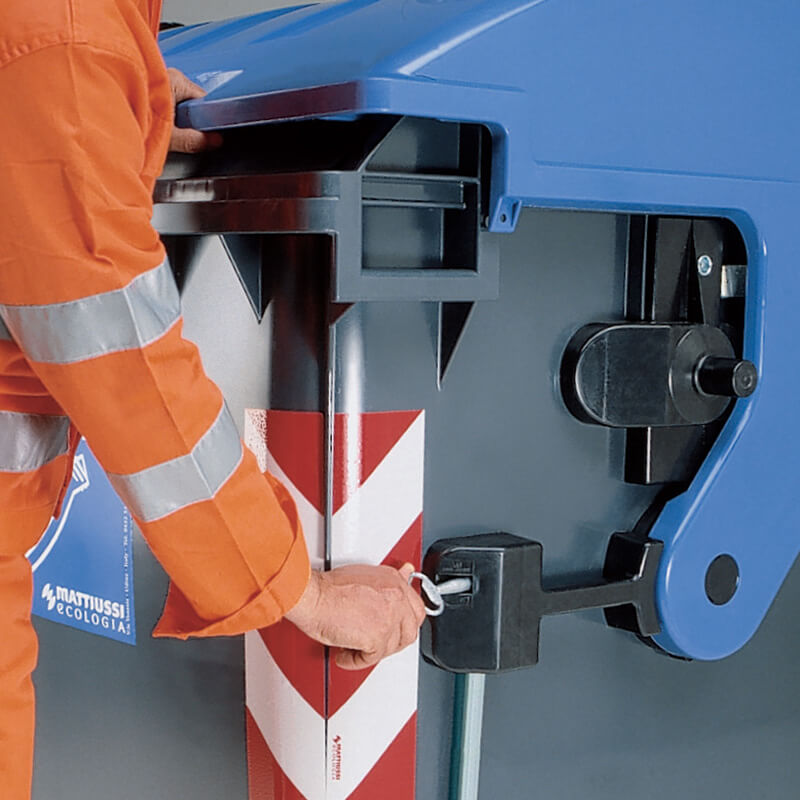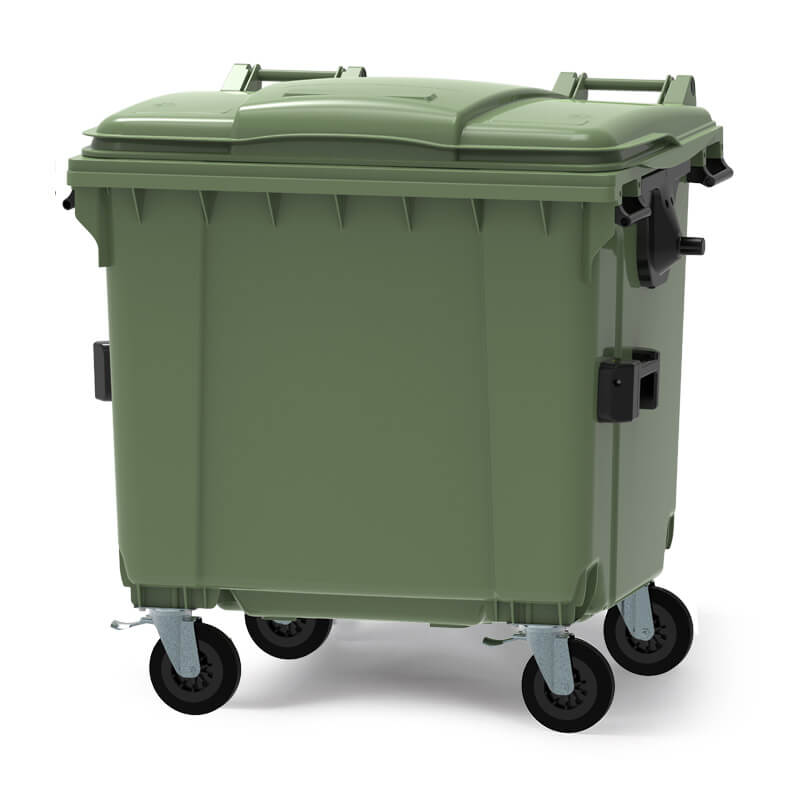 MGB4
MECHANICAL STREET COLLECTION
Designed to offer an efficient and practical, communal waste collection solution, MGB4 containers have four castors and a double lifting system (frontal and DIN) in compliance with EN 840 standards.

They are made from HDPE, a material that is resistant to chemical and biological agents and is UV-stabilized.

MGB4 containers are available in a large number of capacities and versions.
single-piece body with completely smooth surface
four handles provided on sides and free of sharp edges
bottom drain hole with polyethylene plug
comb-type front receiver in accordance with EN 840 standard
different lid configurations, swing or flat lid
refractive street signs, indications of types of waste to be collected, slots for selected waste collection on lid, lid lock with triangular key or gravitational opening and personalized key, foot-operated lid opening, central brake with key, housing for transponder
available with SMART MGB electromechanical access control
MGB4 1100 swinging lid
1100L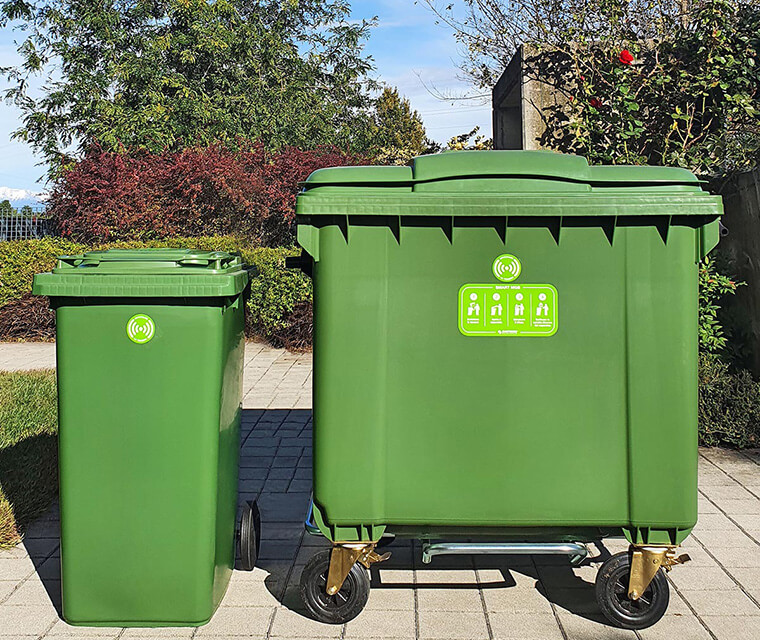 For more information feel free to contact us.